As a tenant, you want a landlord who takes your concerns about mold seriously. What does the New Jersey state law say on mold remediation?
New Jersey does not have laws on a landlord's responsibility or liability for mold prevention or remediation. However, there is an implied duty in the landlord's responsibility to provide a habitable, clean and safe unit to their tenants.
Tenants must notify their landlords when mold starts forming in the house. They must also let the landlord know if there are leaking pipes or the air conditioning does not work, as these can cause mold to occur.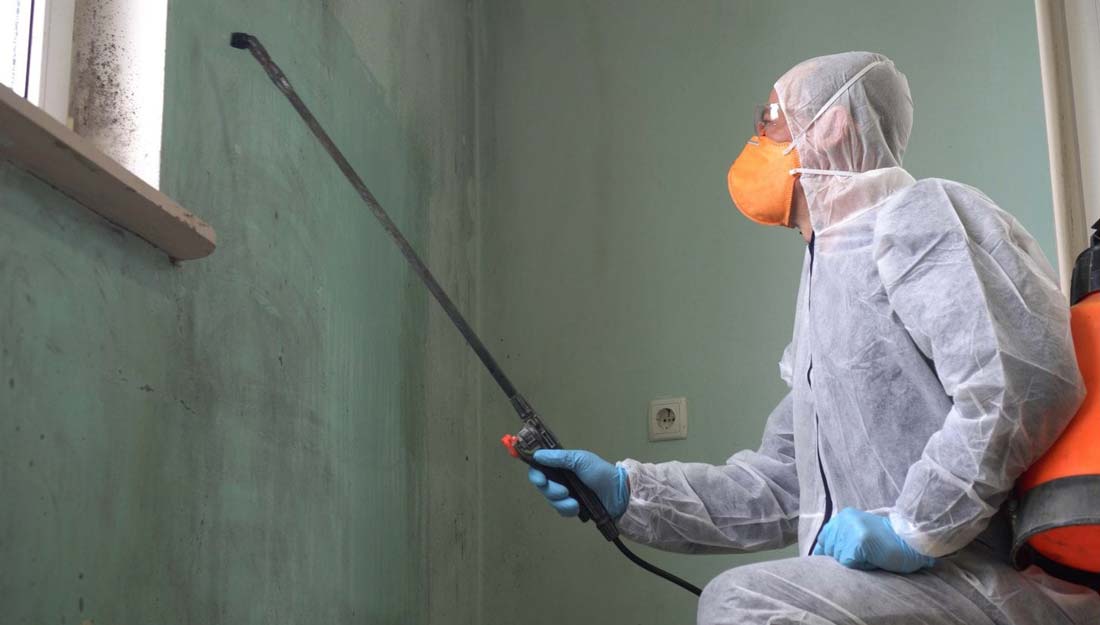 Maintain their units in clean, safe, and habitable conditions for their tenants. Mold remediation and fixing damage that is not the tenant's fault is the landlord's responsibility.
Make and pay for any repairs requested by their tenants.
Collect rent when due.
Collect and use the security deposit to cover damages that exceed normal wear and tear.
Safe eviction procedures if the tenant fails to pay rent or violates the rental agreement.
Tenant rights and responsibilities in New Jersey
Live in a safe, clean, and habitable unit.
Not face discrimination by landlords.
Request property repairs from their landlords
Pay rent on time
Provide quiet enjoyment for other tenants.
Make any necessary repairs.
Maintain the unit and its fixtures in good condition.
How long does a landlord have to repair mold in New Jersey?
Landlords in New Jersey have up to 30 days upon receiving notice of the presence of mold to have it repaired. When it is an emergency, landlords have up to 48 hours to fix mold or any other damage in their homes.
Where the mold remediation is an emergency, they should do it within 48 hours.
If they fail to fix the problem, New Jersey law allows tenants to withhold rent until the landlord fixes their problem. Compare other states mold laws here.
Mold disclosure law in New Jersey
New Jersey does not have laws that compel a landlord to disclose the presence of mold in their properties. However, when a property is on sale, the seller must disclose any material defects on the property.
In New Jersey, landlords must disclose to their tenants whether the house is in a flood zone and their right to request child protection window guards.
Landlords must also disclose to their tenants their legal rights and responsibilities of both tenants and landlords provided by the Truth in Renting Act.
Can you break a rental lease in New Jersey due to mold?
Yes, you can.
If there are high levels of mold in the home, they are likely to make you sick. If you have evidence of this, you can break your lease and move out of the house.
Additionally, you can break your lease if even after withholding rent your landlord is not willing to remediate the mold. You can consider it a constructive eviction as the unit is not structurally sound.
Can a New Jersey tenant withhold rent?
New Jersey law recognizes the self-help strategies that a tenant can use to compel their landlord to remediate mold in their units.
Withholding rent until the remediation is done is an effective strategy. The tenant can refuse to pay rent until the landlord repairs the reported damage.
Secondly, the tenant can pay to fix the damage. They will then deduct the cost of the repair from the rent. The amount paid for the repairs must not exceed the cost of the rent.
Can a New Jersey tenant seek justice in court?
Yes. There are situations where a tenant in New Jersey can seek justice in court.
Recover damages from the landlord when they believe they have been injured by the presence of mold in their homes.
You can sue your landlord if their negligence was the cause of the mold.
Tenants can sue their landlord in small claims court to return their deposit.
Interferes with your right to quiet enjoyment. Once you sign the rental lease, the landlord should allow you the freedom to enjoy the property in peace. They should always give notice if they want to access the property
Wrongful eviction.
When you get injured at the property.
When your home is uninhabitable. If the home is unsafe and unlivable from mold or another problem and your landlord has refused to fix it, you can sue them.
Discrimination.