One of the main benefits of using regular drywall is that it is fire-resistant. However, it can only stop the spread of fire for about 30 minutes. And so if you want to make your home safer, using a material with a higher fire rating is imperative.
You need Type X fireproof drywall because it will make your home safer incase of a fire. In most areas, you will also have to install it in certain spaces because building codes require it such as near fireplaces, ovens and cooktops. This is because it has a higher fire rating than regular drywall, something that makes it one of the most effective ways of stopping the spread of fires.
Here is what you should know about Type X drywall, why you need it, and its uses.
It slows down the spread of fire. It can slow it down up to twice or four times better than drywall.
In case of an accidental fire, the retarding effect of this drywall may be enough to give you and your loved ones all the time that you need in order to save your property. In some cases, strategically installed drywall can even save the lives of a loved one.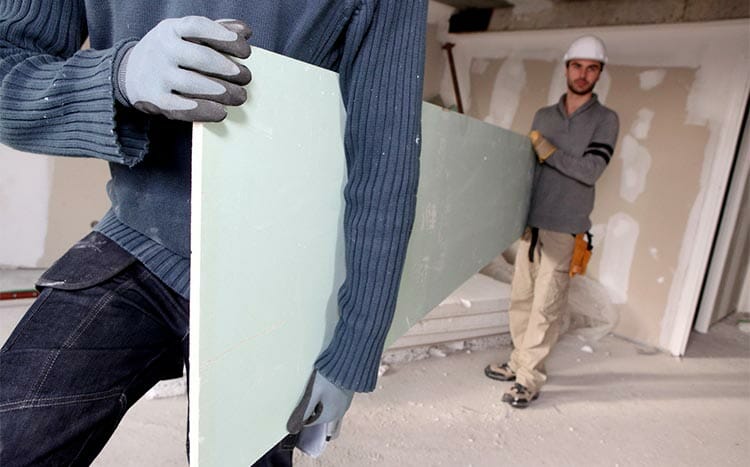 Given how significant a role fire-resistant drywall plays in boosting fire safety, most local jurisdictions require builders to install them in certain areas.
This requirement is usually outlined in most building codes. And so fireproof drywall installation may be a necessity simply because the law requires it.
Therefore, you need fireproof in order to avoid getting penalized by the local authority. This may be in the form of fines or any other punitive measure that the local authority may take.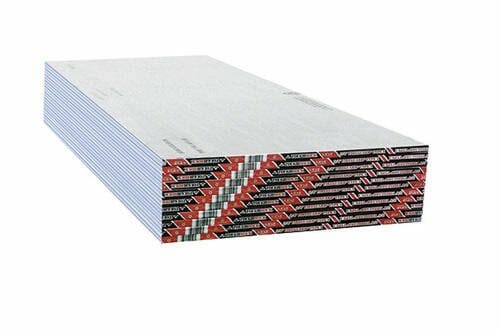 It is a type of drywall that has a higher fire-resistance rating than normal drywall. Generally, it is thicker than other types of drywall. It also contains fiberglass and additives that enhance its ability to withstand direct flames.
Characteristics of Type X Drywall
The following are the characteristics that distinguish it from other types of drywall.
⅝ inch thickness
Their drywall sheets tend to be thicker.
They are usually 5/8 inches thick, while drywall sheets tend to be 1/4 inch and 3/8 inch in thickness. This is not accidental. It is something that is designed to enhance their ability to resist fire.
Fiberglass
This type of drywall doesn't just have gypsum and water at its core. To enhance its ability to resist fire, glass fibers are usually added to its core. And since fiberglass is a better fire retardant than gypsum, this gives it almost twice the fire resistance of normal drywall.
One hour fire rating for improved fire safety
While regular drywall can slow down the spread of fire by about 30 minutes, this drywall can slow it down for up to 60 minutes. That is twice the effectiveness of drywall as far as retarding fire is concerned.
It has a higher fire rating because it is thicker and has glass fibers. And the fact that it comes already armed with fire-retarding additives also works in its favor.
Core density
Its core is generally denser.
The gypsum core — which is primarily made up of a naturally occurring mineral composed of water and calcium sulfate dihydrate –, glass fibers, and additives that make up its core are usually tightly packed in order to improve its odds of withstanding direct flames.
What is Type X drywall used for?
Generally, it is used in homes and commercial buildings for two main reasons. To make them safer. And as a way of ensuring compliance with the requirements of fire codes.
Installing it improves fire safety in a building or home simply because it retards the spread of fire. By doing so, it gives occupants a chance to get to safety. It can even give them a chance to save their valuables.
In homes, fireproof drywall is used mainly in areas that have a high risk of catching fire. It is used mainly to slow the spread of fire from these areas to the rest of the home.
Garages
Building codes usually require owners to install fire-resistant drywall in the wall separating the garage from the home. This requirement usually improves fire safety. It ensures that in case there is a fire in the garage, the fire-rated drywall's effect will give the homeowner a good chance to get to safety.
Apartments
To enhance the fire safety of apartment complexes, building codes usually require the installation of fire-resistant drywall on the walls separating different apartments.
As a general rule, if the space requires an area separation wall, then there is a need for a fire-resistant wall. Therefore, most building codes require townhouses, condos, and apartment complexes to use this type of drywall.
Multi-family homes
While there is generally no stipulation with regards to single-family homes, building codes typically require builders to install fire-resistant walls in multi-family homes. This is because in case of an emergency it is generally not as easy to get out of a home that houses multiple families.
Installing fire-rated drywall in the wall separating the two living areas will thus improve the odds of everyone getting to safety.
Where do you Install Type X Drywall?
It is commonly installed in areas that pose a high risk of fire. In a residential construction, these areas include:
Garages that share a common wall with the main house. And if the main living area is above the garage, then installing the fire-rated drywall in the ceiling is recommended
Walls next to a wooden stove
Utility room areas
Walls surrounding or next to a furnace
Any wall that separates one living area from the next like the wall between two different family homes.
Can you use drywall with fire resistant qualities everywhere?
Both type C drywall and type X drywall have a degree of resistance against fire.
While you can technically use them everywhere, it is not usually recommended. It is simply not prudent to do so.
For starters, it is pricier than a regular drywall board. Installing it everywhere will unnecessarily increase your installation costs.
There is also the fact that past a certain point, the use of this drywall has diminishing returns as far as fire safety is concerned.
This is because fire always looks for the easiest path when spreading. And so even if it can't get through the walls, it can chew through other less-resistant construction materials. It can also spread through the door and other open spaces in a home.
Is fire resistant drywall more expensive?
Yes, it is more expensive.
This is mainly because of the following reasons:
It is thicker, which means its boards contain more gypsum than typical drywall sheets
It has glass fibers. These fibers enhance its ability to retard heat transmission. This is a material that isn't included in the manufacture of drywall.
It performs better when it comes to withstanding direct flames, something that justifies it costing a little bit more