A drywall corner bead is one of those important components that must be installed regardless of the wall or materials used. It is that piece of straight metal, rigid paper, or vinyl bar installed on the outside corners of drywall to offer extra protection and create a smooth edge finish. Read on to find out how much it would cost to install different types of drywall beads.
The average cost to install drywall corner beads ranges between $200 to $300 depending on the material chosen and other factors such as labor and size of the bead. The cost per linear foot to install drywall corner bead also between $2 to $6.The average material cost for corner beads is roughly $0.5 per linear foot.
The table below breaks down some of the costs associated with installing drywall corner beads in the United States. Costs may vary depending on several factors such as your location, materials used, drywall finish level, and the nature of your installation.  Use the estimates below as a guide when making orders or negotiating rates with your installer. 
| Cost per linear foot | $2 - $6 |
| --- | --- |
| Cost for 100 linear feet | $200 - $600 |
| Cost for 500 linear feet | $1000 - $3000 |
| Cost for standard 12 x 12 room | $150 - $300 |
| National Average cost | $200 - $300 |
| Labor cost | $35 per hour |
| Cost to install drywall corner bead in garage | $600 |
| Cost to install drywall corner bead in basement | $800 |
Rates are estimated with the assumption that you will be using either metallic, paper-faced, or vinyl corner beads and that you are using a professional for the installation.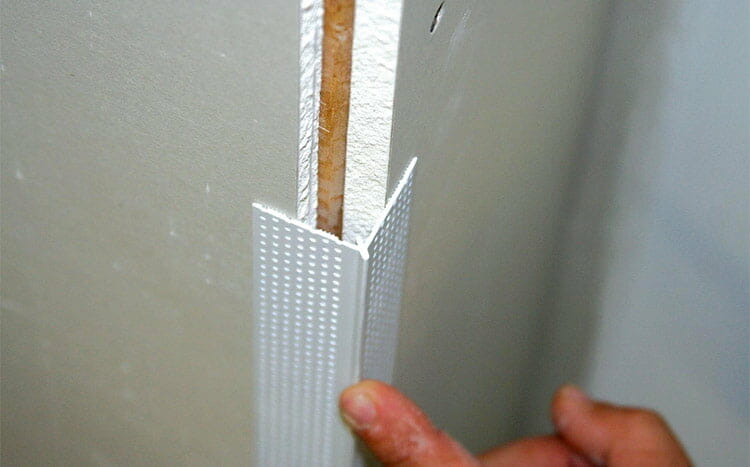 Costs to install drywall corner bead per linear foot range between $2 to $6 with materials and labor costs factored in.  Typically, the material of the corner bead will determine how much it will cost per linear foot to install in total. Less expensive corner bead materials like vinyl will cost less than relatively pricier but more durable corner beads made of metal.
A standard 100 linear foot project would cost you around $250 to install a vinyl corner bead and roughly $600 to install a metallic corner bead with labor and material costs added. Installers would usually want to do the measurements during inspection before giving a quote based on the project.  Material costs for metallic and vinyl corner bead vary with metallic beads needing nails or screws while vinyl beads require spray adhesive.
Cost for a Standard 12 X 12 Room
It would roughly cost between $150 to $300 to install corner bead siding in a standard 12 by 12 room with labor and material costs factored in. A standard 12 by 12 room requires roughly 40 linear feet of corner bead assuming that you are installing beads on both the inside and outside corners.
Corner beads are usually purchased pre-cut as full bars ready to be installed on the drywall corner. Your final costs will also depend on the amount of time spent to install and additional installation materials used such as nails and setting compound. You can save costs by having one installer quote for the entire drywall installation job.
Labor costs to install drywall corner bead
Most installers charge an hourly rate to install drywall and supporting components like corner beads. The national average for drywall installers is $35 per hour. It would cost roughly $300 to $350 in total to have the corner beads installed assuming the installers can complete the entire job in a day.
That said, it is likely that drywall corner bead installation will be part of a larger home improvement project. This means that you can negotiate a better hourly rate given the amount of work to be done and the number of hours required. Alternatively, you could request the installer to provide a fixed quote for the entire job so you can have more control of the final costs.
In total, you would want the installers to put corner beads on all corners of each wall for smooth and properly reinforced edges. Drywall installers will add the beads as they finish each side of the wall or at the tail end depending on their work plan. This is why you wouldn't typically get quotes for drywall corner bead installation unless you are adding them afterward or doing repairs.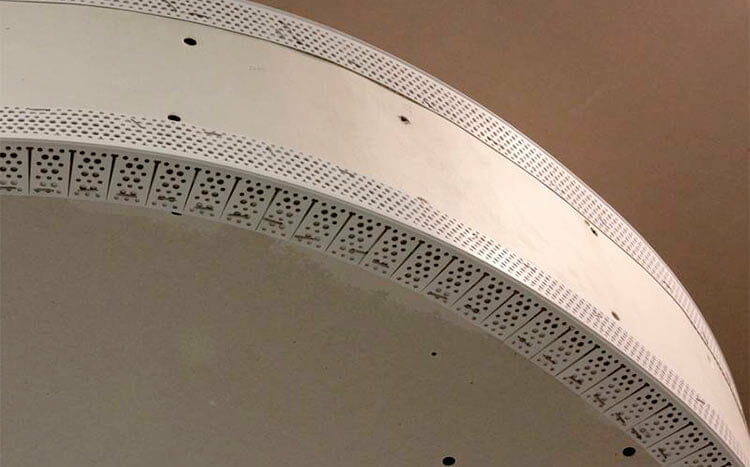 Cost of Material Needed to Install Drywall Corner Bead
Average material costs per linear feet for drywall bead installation range between 0.5 to 2 depending on the type of materials and where you source them. Some of the materials required for drywall corner bead installation include:
This is the rigid bar that will be attached to each corner of the room being worked on. Drywall beads are usually sold as pre-cut or custom cut bars depending on the length and even breadth of your walls although there are standard sizes for American homes. You'll likely have your installer do the measurements and make a list of the corner beads needed and the measurements before you make a purchase.
There are three common types of drywall corner beads namely:
Metallic (steel) corner beads-. A standard 1-1/4 in. x 8 ft metallic drywall corner bead costs $2. Metallic corner beads also require more components than the others (nails or screws) to install. However, they are the best choice for long-term service
Paper-faced corner beads– They are quite common and easy to install. A standard 10 feet paper-faced corner bead goes for $5 at Home Depot
Vinyl drywall corner beads– These are the most common and the cheapest. They are the easiest to install even for those doing DIY installations. A standard 10 feet vinyl drywall corner bead goes for $2 at home depot
The bonding materials you will use depend on the type of corner bead used. Metallic corner beads must be bonded to the wall using either screws or nails. Paper-faced corner beads require special adhesives while vinyl drywall corner beads require special adhesive spray.
This is the material you spread on top of the attached drywall bead to smooth the edges, conceal it and make it blend with the rest of the drywall. The amount and type you choose depend on your project and budget.
You may need to paint the section where the drywall bead went in after the mud has dried if it is a repair job.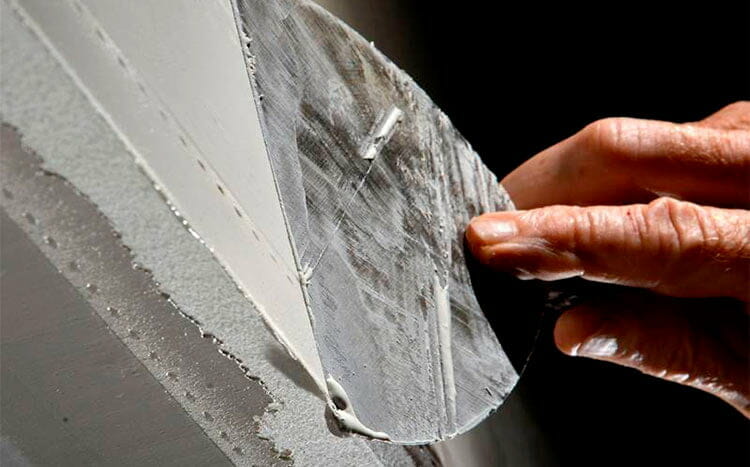 DIY Vs Hiring A Professional
Installing a drywall corner bead is easy enough that many homeowners would consider the DIY route. However, others would rather have an experienced drywall installer do it for them especially if they don't possess the skills and don't have the time to do it. Both approaches are quite viable and have their advantages and disadvantages. With that in mind, here is a comparison of installing drywall beads as a DIY project or getting someone else to do it for you:
Cheaper– You won't have to pay someone else to install the drywall corner beads. You can save as high as $300 by going the DIY route if you know what you are doing
More freedom– You can install the drywall beads at any time and on your schedule even after hours. This gives you more freedom as compared to if you were working with a pro
Material choices- You will have more control over the materials used and how they are used
Material wastage – If you are an experienced installer, there is a high chance that you will make several mistakes with the measurement and how you install the drywall corner beads leading to wastage.
Improper installations– It's highly likely that you will make a few mistakes with the installation and have to repeat the job thus wasting time and materials in the process. In the worst-case scenario, you may have to hire a pro to correct your mistakes. For instance, adding too much spray adhesive on a vinyl corner bead can create bubbles and an ugly finish on the edges that are a pain to correct.
Wrong materials– You need to do a lot of research and consultation to buy the correct materials for the job. For instance, purchasing the wrong size corner beads due to bad measurements is a common mistake among DIY installers.
Hiring A Professional- Pros
Experience– Hiring a professional installer means you get access to an experienced professional who is least likely to make costly mistakes. This is the surest way to ensure that the drywall corner beads are installed correctly.
Warranty- Professional installers provide a warranty period during which they can come back and do any corrections needed.
Advice on materials– Professional installers who have handled similar jobs in the past know the type of materials needed and where to source them at affordable rates. They will also advise you on the correct measurements and quality required after an inspection.
Additional services- You will likely need extra home improvement services such as painting or drywall installation to go along with the drywall corner bead installation. Most installers are trained and properly equipped to do more than one job.
Hiring A Professional- Cons
Costs– You will have to pay extra to have a professional come and install the drywall corner beads. However, you will get much more in return and may even save some money in the end.

Poor workmanship- Hiring the wrong installer may lead to poor workmanship, material wastage, and time lost. Be sure to hire a qualified professional who is guaranteed to do a perfect job. Follow the instructions below to find a local installer that is vetted and recommended by professionals based on their reputation and performance:
Corner beads are needed to reinforce the edges of the wall and also create a smooth edge. It would be very difficult to create a nice smooth edge with drywall mud alone without corner beads. There are alternatives to using pre-made corner beads but most of them are outdated and not as effective.
The best corner for drywall is steel although the other materials are also quite good. This mainly depends on your budget and the availability of materials.