If you are looking for a unique type of fence lighter than wrought iron, with a striking appearance, and offers more privacy than the chain-link fence, the corrugated metal fence is an excellent affordable option.
A corrugated metal fence can be paired with brick, steel, wood, wire, concrete wall, or border plants to give a perfect fence. Alternatively, you can paint the fence, use modern white theme paint, shorten it, make an outdoor bathroom, use it for your front yard, on sloped land, or customize it to achieve a rustic theme.
If you want a rustic style, pair your corrugated metal fence with the red brick. When paired with red brick, the corrugated metal fence looks strong or sturdier and well built. When corrugated metal fences are topped with red bricks or stones, it creates an imposing design that deters criminals ad vandals from breaking into your property.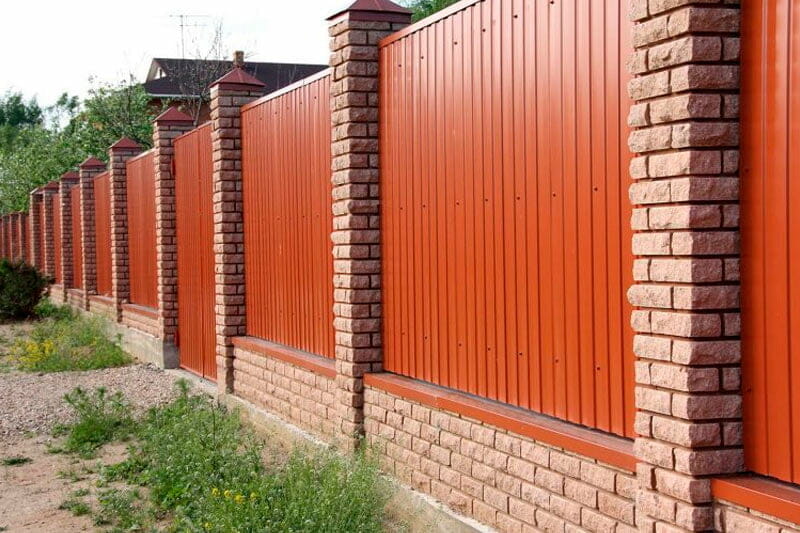 Corrugated Metal Fence and Colorful Concrete Wall Fence
Get rid of the monotonous and regular look of the corrugated metal fence by pairing it with a colored concrete fence. Adding a splash of color to your concrete wall gives your fence a striking appearance.
You can also be experimental and instead of having one color on the wall, try painting any print or art of your choice. My personal favorite is a floral print. This combination gives your fence a whole new elegant look while still maintaining the aesthetics of your home.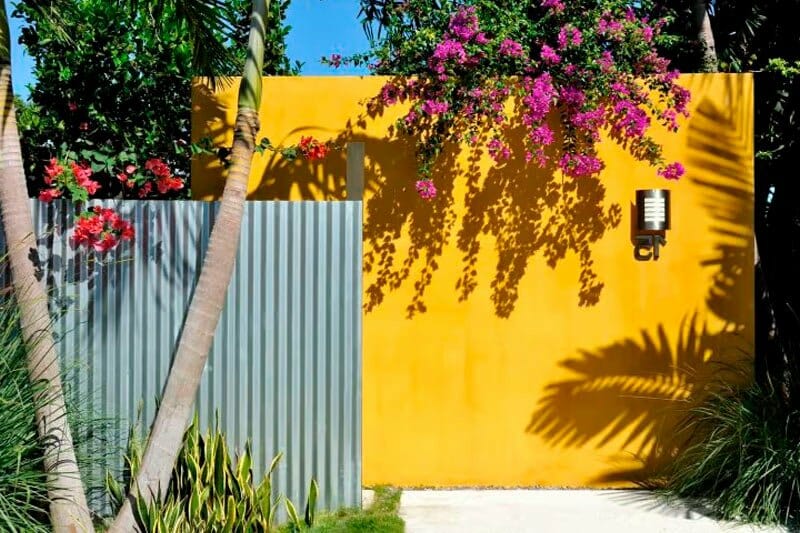 Corrugated Metal Fence and Timber Fencing
Pairing the corrugated metal fence with pallets is a cost-friendly alternative to fencing your property line. As we all know, pallets are easy to DIY, or you can purchase them as second-hand items so that the cost will remain low.
This fence design gets even better because you can use different pallet designs and colors to create any design that you want.
Corrugated Metal Fence with Wood Frame
Add a bit of uniqueness to your corrugated metal fence by adding a wooden frame to the fence. The wood frame will help accentuate and define the metal design more. In addition, you can use different types of wood to add to the depth and color of your fence.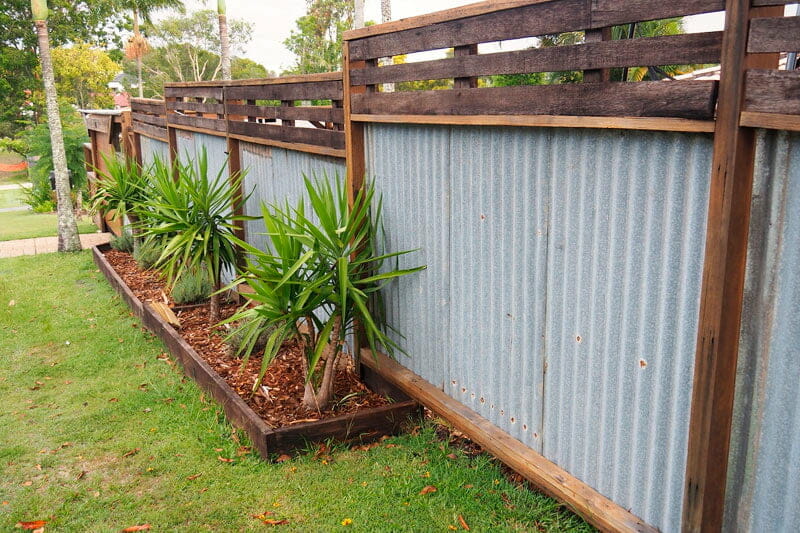 Modern White Corrugated Metal Fence
Adding modern themes such as a white rectangular wood frame to your corrugated fence easily enables you to achieve a contemporary theme. White has a characteristic ultra-modern tone that easily matches any hues.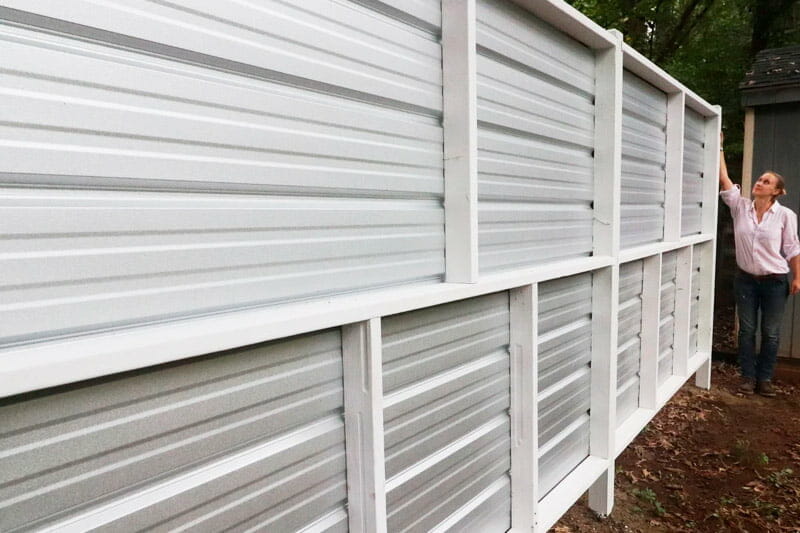 Rustic Corrugated Metal Fencing
To make the corrugated metal fence more durable, it comes with anti-rust protection that can withstand any outdoor weather. You could decide to forgo the anti-rust protection, allowing the metal sheets to rust and take on an appealing rusty design. Rocky landscaping around this type of fence could add to the rusticness of your exterior.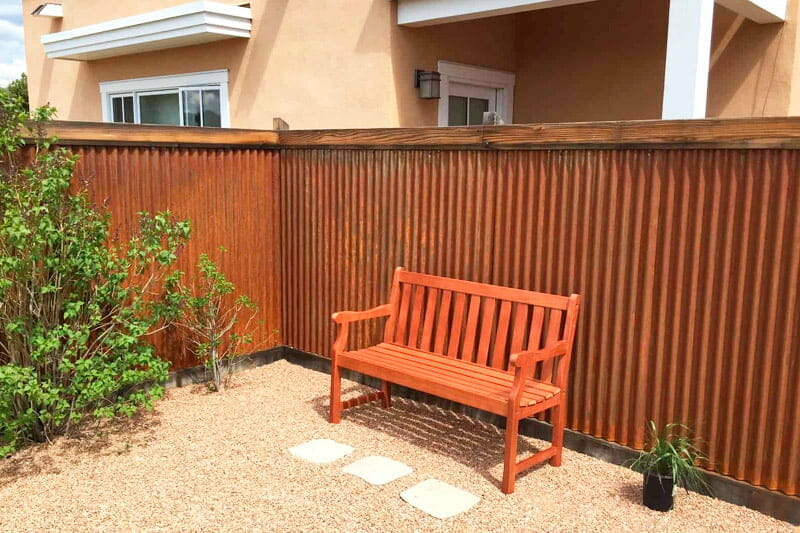 Corrugated Metal and Steel
To achieve a bold, attractive industrial fence design, pair the corrugated metal fence with steel. This design is very versatile since the panels can be arranged both vertically and horizontally. You can also decorate the fence by planting plants that will not mess up with the industrial look of the fence, such as bamboo.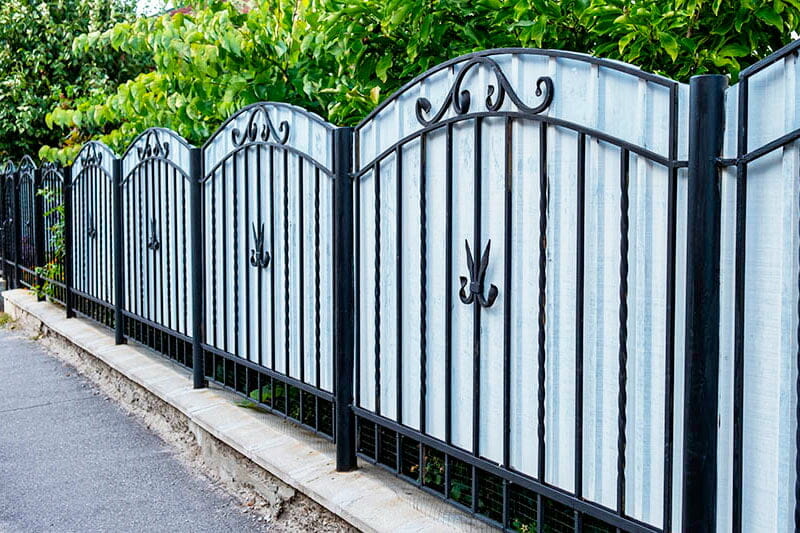 Painted Corrugated Metal Panel
Painting your corrugated metal fence not only serves as a perfect backdrop for your backyard it also helps maintain the color theme of the house if your paint the fence with coordinating colors to your home.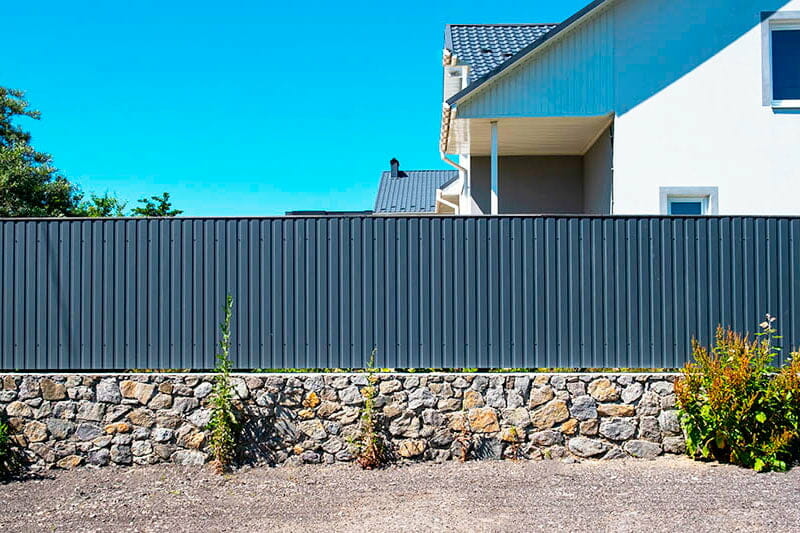 Corrugated Metal Fence with Border Plants
Pairing your fence with border plants helps eliminate the dull look that a corrugated metal fence may sometimes have, ensuring it looks natural. You can choose from the lemon ball to the stonecrop, among many other border plants. The combination creates an earthy rustic design and a refreshing atmosphere.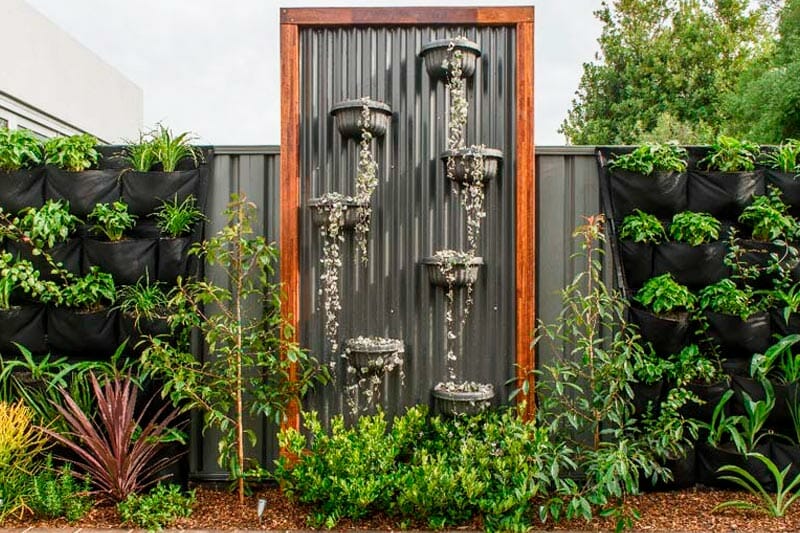 Corrugated Metal Fencing for Outdoor bathroom
You can be creative and use it to fence an outdoor shower. This shower fencing can be useful for housing outdoor showers used before and after swimming in the backyard or house garden tubs and jacuzzis. Using corrugated metal in this way helps you create something unique and functional.