Commonly used as a fence that can help create pens and contain hogs, hog wire fences are among the most versatile and flexible types of fences that can also be used for residential purposes.
As an alternative to the wooden posts that a hog wire is often attached to, you can also opt for a metal post. The average cost to install a hog wire fence with metal posts will cost you between $2.5 and $4 per foot.
Attaching your hog wire fence to a metal post is an alternative to the typical wooden fence post. This option can provide you with a sturdier, and more durable fence post that requires lesser maintenance compared to its wooden counterpart.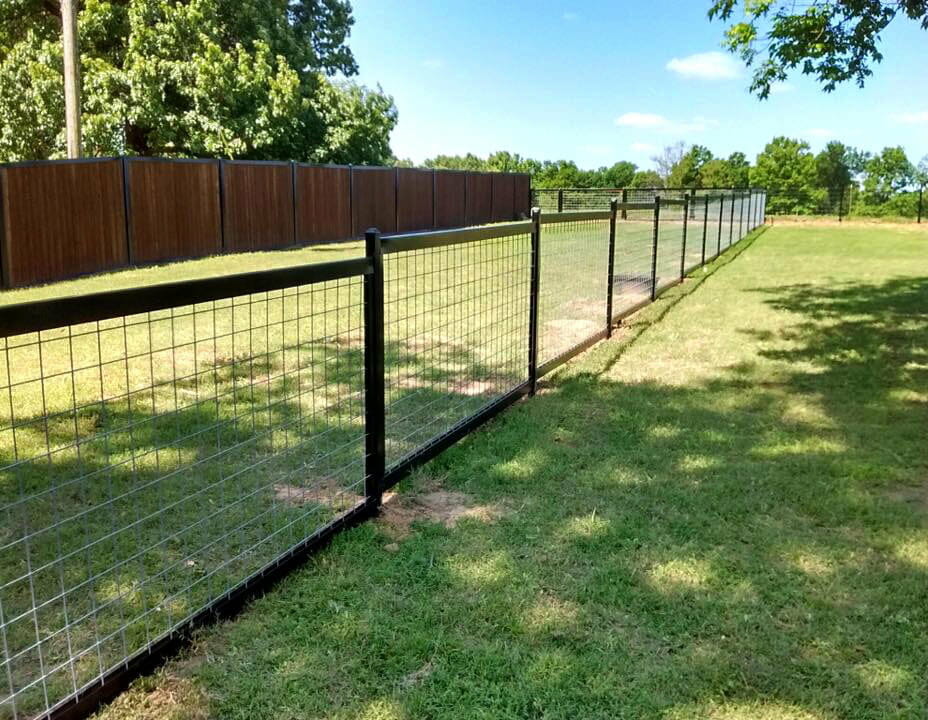 The cost of installing a hog wire fence is about $3 – $5 per foot. The cost for the fence post is typically included in the total expense.
To maximize the purpose and the usage of your hog wire fence, it is best to have them attached to fence posts and have them securely installed on the ground. Two of the most common fence post options are wooden or metal fence posts.
When purchasing fence posts individually, such as metal star pickets or treated pine posts will cost from $1.5 – $8 each. The factors that can affect this cost depend on the material, the height, and the quality that you have chosen.
Since hog wire fences are commonly framed using wood, using a wooden fence post can make your hog wire fence more visually appealing and coherent.
One of the disadvantages of having wooden fence posts is that they are highly likely to rot over time, which may require you to maintain or replace them periodically.
Some wooden fence posts come or can be installed with decorative components. This type of fence post also comes in various thicknesses and is best utilized for livestock or agricultural purposes.
Installing your hog wire fence using a wooden fence post can cost you around $8 to $13 per post. The final cost depends on the height of the post, and the type of wood that you will choose.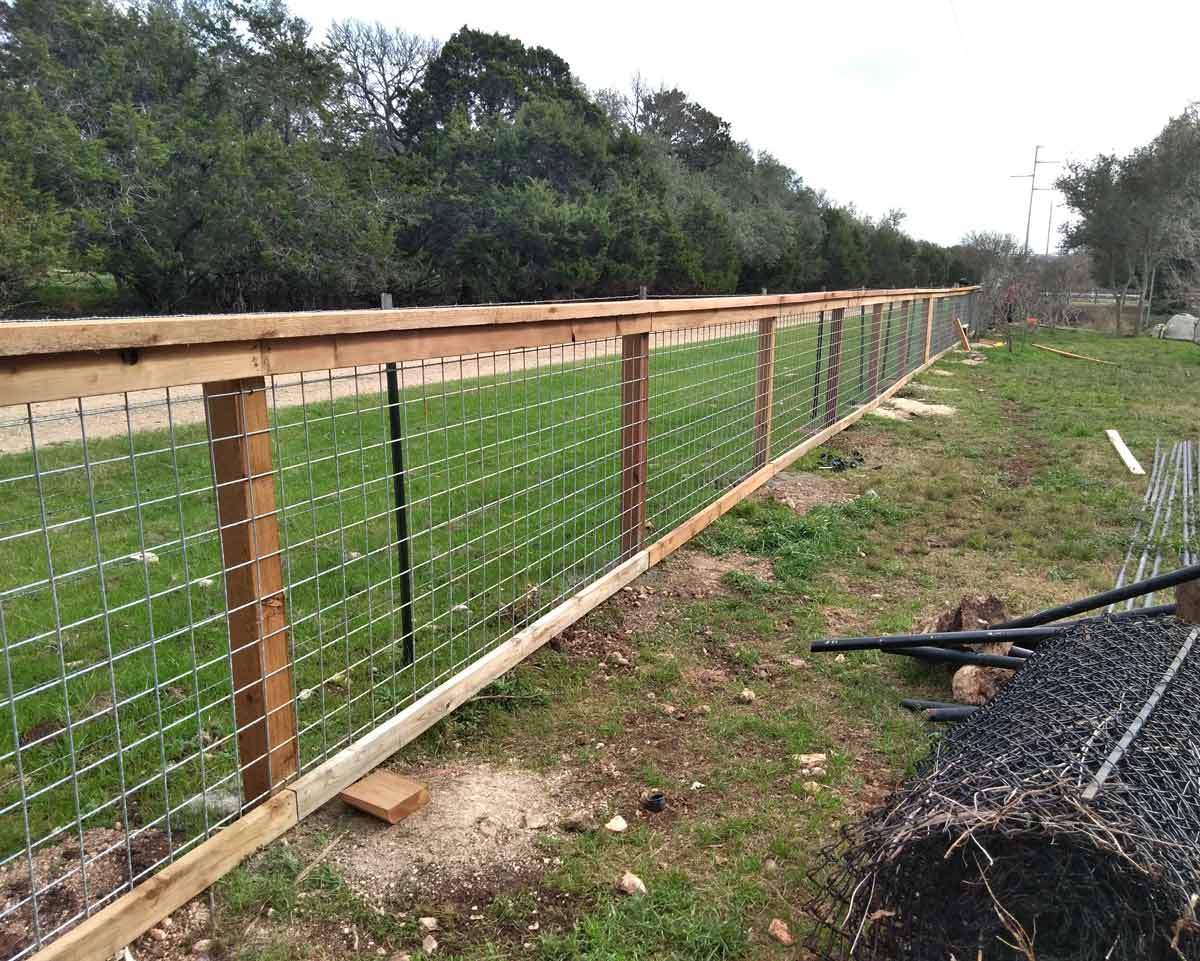 When pairing your hog wire fence with metal posts, you can choose between thin rods to more solid and thick pieces. Typically, thinner metal fence posts are best paired with lightweight wire fencing.
If you choose to install your hog wire fence using metal fence posts, you can expect to spend an average cost range of $1.5 – $3.75 each, not including its installation.
Normally, metal fence posts are more durable compared to wooden fence posts, and they also require little maintenance compared to its counterpart.
Hog wire fence cost per acre
If you have landscaping that sports a rustic look, a garden, or if you keep livestock on your property, you may need to install a hog wire fence installed in your property.
As an average cost, people would spend between $1,200 to $2,800 to install a hog wire fence with a height of 5 feet in a 1/4-acre garden. Most homeowners spend around $2,000 for this size using cedar frames.
For scale, a low-end version of this fencing project for a 1/4-acre garden with 4 feet height of unframed hog wire attached to wooden posts would cost $600.
A high-end version of the same size but with a height of 6 feet, painted wooden frames, and a complement gate would cost around $4,000.
For reference, below are the average costs to install a hog wire fence:
| Description | Average Cost |
| --- | --- |
| National Average Cost to Install a Hog Wire Fence | $2,000 |
| Low-End Hog Wire Fencing | $600 |
| Average Range to Install a Hog Wire Fence | $1,200 to $2,800 |
| High-End Hog Wire Fencing | $4,000 |
Hog wire fence with wooden frames
While some situations and preferences might make you decide to install a hog wire fence without a frame, the option to have the wire be framed with wood is still a viable option.
Framing a hog wire fence with wood can help it become more secure and sturdier, making it last for a longer period.
The cost to install a frameless hog wire fence can range between $2 to $3 per linear foot. On the other hand, installing a framed hog wire fence can range from $3 to $10 per linear foot.
For your reference, below are some of the average costs per acre to have a hog wire fence that is framed with wood. For scale, one acre is equivalent to 836 linear feet:
| Hog wire fence with wooden frames (per acre) | Average cost to install |
| --- | --- |
| 1 Acre | $2,508 to $8,360 |
| 2 Acre | $5,016 to $16,720 |
| 3 Acre | $7,524 to $25,080 |
| 4 Acre | $10,032 to $33,440 |
| 5 Acre | $12,540 to $41,800 |
If you are looking for an alternative that does not require framing, you can still use hog wire fencing without one, and it can save you some expense. However, it may not be as durable and effective, especially if you do it to add small security.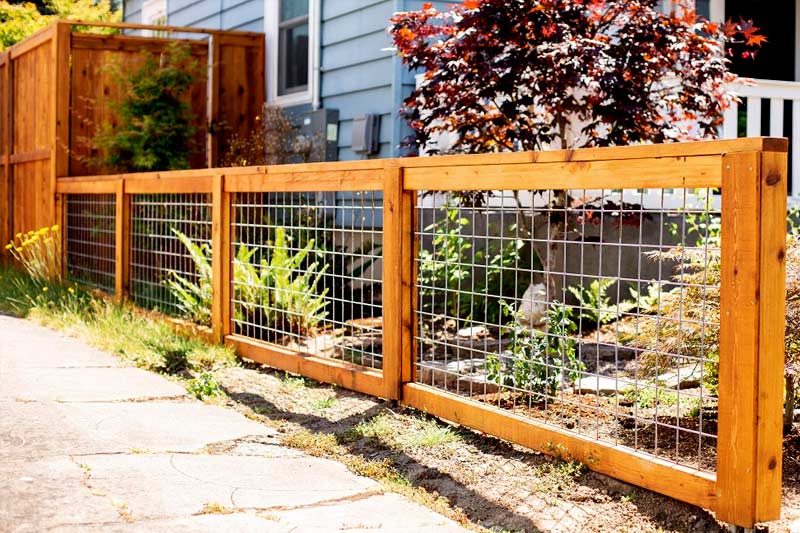 Hog wire fence cost by size
One of the factors that can affect the cost of your hog wire fence installation is the size of the fence. Typically, you can purchase readymade panels with a length of 16 feet and heights of 3, 4, 5, or 6 feet. A variety of 8 feet tall hog wire is also available.
You can also buy rolls of hog wire that can stretch up to 100 linear feet, with various heights from 3 feet to 8 feet. This would cost you over $1 per linear foot for the material alone.