Hog wire, also known as a hog panel, is a firm, rigid metal fence option that consists of welded wire intersections. It is usually a shorter option, up to 50 inches in height, used to pen in small animals as a farm-style perimeter.
Installing hog wire panel fencing costs around $500 to $1,000 for an average-sized backyard, 150 to 170 linear feet. Price per foot ranges from $3 to $5. For a quarter of a mile, the cost would range from $4,000 to $6,500.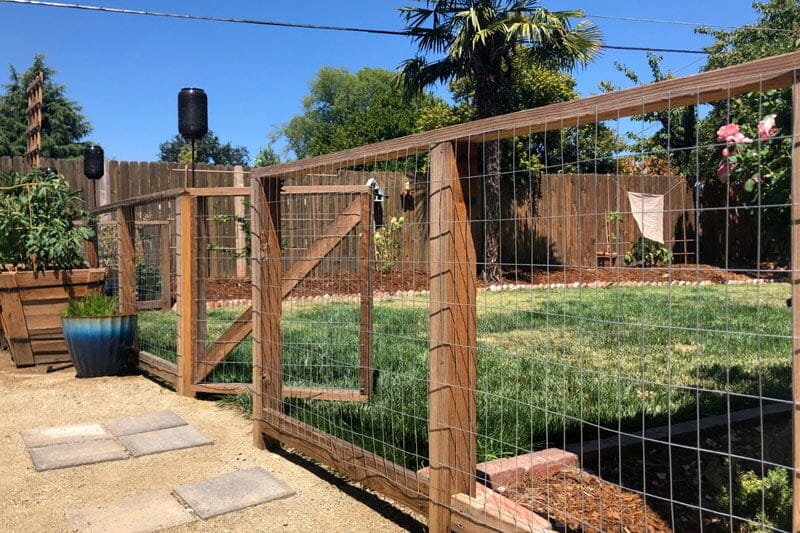 Installing a hog wire fence will cost you from $3 to $5 per foot. These panels were initially designed for creating pens to contain hogs but have been gaining popularity for residence lately. The hog wire panel is framed with wood and for an attractive appearance fence around your yard, it is attached to wooden fence posts.
Hog wiring has a variable mesh, with a tighter mesh at the bottom, and can be purchased in a panel. The panels, which are 16' long, cost $30 each and can be cut in half to create smaller sections of fence or gates.
If you are using wood posts and rails, a hog wire fence is a little more expensive than a chain-link but costs less than a solid cedar fence. If you are doing the labor yourself, the fence can be quite cheaper.
If you hire a landscaper or fencing contractor it will cost you from $35 to $50 per running foot for a 6-foot high wood and wire fence, depending on the labor costs. If you go with a 5-foot fence the cost per running foot is about $10 less or around $25 to $40.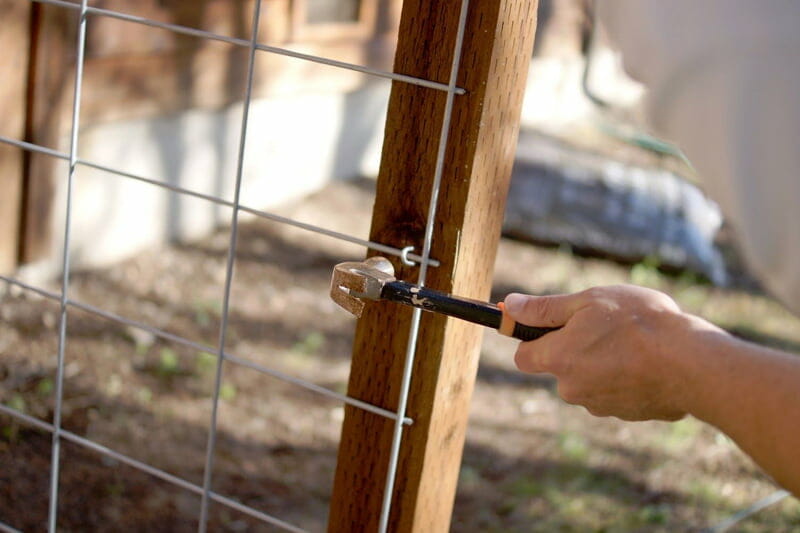 Hog wire fence with metal posts
Another option to the classic hog wire fence with wooden posts is to use metal posts instead. 
A hog wire fence with metal posts will cost you $2.5 – $4 per foot installed.
Metal star posts are quite cheap and very easy to install. You can simply drive them in with a post driver and save time and money digging holes for timber posts.
Will chain a chain link fence work?
You could use a chainlink fence, but it is generally a lot more expensive and time-consuming to erect.
Hog wire fencing uses a specific wire that allows the easy movement of smaller animals like rabbits but stops hogs from getting through.
HomeGardenGuides.com is a free service that quickly matches you with top-voted local fencing installers.
You can get 3 estimates fast by real tradesmen in your area in just 2 minutes.
Scroll to the top of the page and enter your Zip code.
Answer questions about your fencing job
Your fence job details are forwarded to three local experts. They will send you a price estimate for the job and some friendly advice.
IMPORTANT: There is no obligation to hire. This is a free tool and service to be used at your pleasure.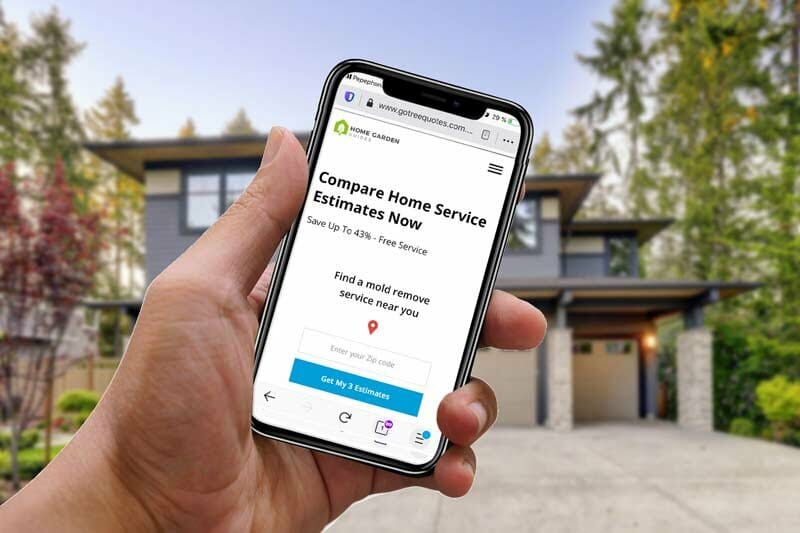 How is a hog wire fence constructed?
Four-foot-high hog wire panels, a common size, come in 16-foot lengths, which are usually cut in half to make 8-foot sections. For posts, landscape contractors recommend using 4-by-4 inch, pressure-treated Douglas fir, set in concrete.
The stringers at the top and bottom of the fence could be 2-by-4 inch pressure-treated fir or redwood. There are two possibilities, you can either staple the hog panels to the posts or sandwich the panels between 1-by-1 inch pieces of redwood to hide the ends of the wire.
If you are one of the many homeowners who are concerned about keeping animals out of gardens, add a two-by-two inch kickboard at the bottom for creating the entire fence 6 feet high in order to keep animals out.
Pros and Cons of hog wire fences
| Pros | Cons |
| --- | --- |
| Less expensive than a wood fence | Must be covered with trim because of the sharp edges |
| Strong and durable | Lack of privacy |
| Preserves the view | Does not deter small pets |
| Don't crack when bending cause it's flexible | |
| Keeps out larger animals such as dogs and deer | |
Hog wire fence cost break down
Total fence installation cost varies by material, how many people are on the project, and how big the job is. The more square footage of hog wire fencing you need, the more materials you will need, including posts and clips, the more money you have to pay. Some of the factors below will affect the overall cost:
The more strands on the fence, the more wire you will need. Even the number of strands affects the cost remember that the more strands you have, the less likely anything will get onto the property.
Coating determines the fence's lifespan. Commercial galvanized wire lasts between 3 months to one year before rusting. Paying extra for a class 1 or class 3 galvanized coating ensures that your fence lasts longer and saves you from extra fence repair costs.
The hog wire's gauge and tensile type influence the price too. The lower the gauge, the higher the strength of the wire.
The longer your fence, the more posts and clips you will need to support it. Wooden posts are heavier and you can use staples or clips to secure the fence, but it will raise the cost. Steel posts are cheaper but aren't as heavy and may require more posts and clips to secure the fencing.
Hiring a fence company will cost you more. You will pay for their labor and expertise.
Hog wire fence as a trellis
One of the good things about the hog wire fence is that it can be used as a trellis. Almost any vining plant will grow on hog wire: jasmine, clematis, potato vine, Hardenbergia, and many more. Climb roses can be tied against the wire. If you want a living fence you will have it in no time. One of the few vines that don't do well on a metal wire is ivy.