Sturdier and more durable drywall alternatives have been around for decades, and the wide variety of affordable options available are impressive and can do a much better job of adding value to your home.
Wood plank, plywood, and plastic panel walls are rated among the best drywall alternatives by contractors due to their low prices, easy installation, and wide range of available options. Other excellent substitutes for drywall include veneer plaster, brick, and textured wall panels.
Drywall is flimsy, dull, and, let's face it, looks cheap on any wall. But homeowners seem stuck with it. Several drywall options can give your home the look and feel of a luxury apartment at no high extra costs. We have compiled a list of 12 alternatives. Read on for more information about their prices, features, pros, and cons.
Cost: $2.50 – $7 per square foot
Wood planks are an excellent option over drywall. Normally used for exterior siding, shiplap wood siding is a great alternative and can be installed newly or over an existing wall but will cost more than drywall. They are an ideal substitute for homeowners who crave a classic rustic style look. Plus, wood planks can be worked on by an experienced decorator to contrast with your current home decor beautifully.
Pros
Wood planks are available in many different wood types and finishes.
They can have a longer lifespan.
The natural beauty of wood can be applied to a near-universal range of home designs ranging from modern to industrial and traditional-style homes.
Wood planks are relatively easy to install. They are not gimmicky, and most
homeowners can quickly figure out the process.
Cons
Outdated looks lack universal appeal.
It can be expensive to purchase.
Wooden planks do not easily blend into an existing traditional interior home decor.
Wooden planks are not fire-resistant.
Cost: $4.26 – $6.44 per square foot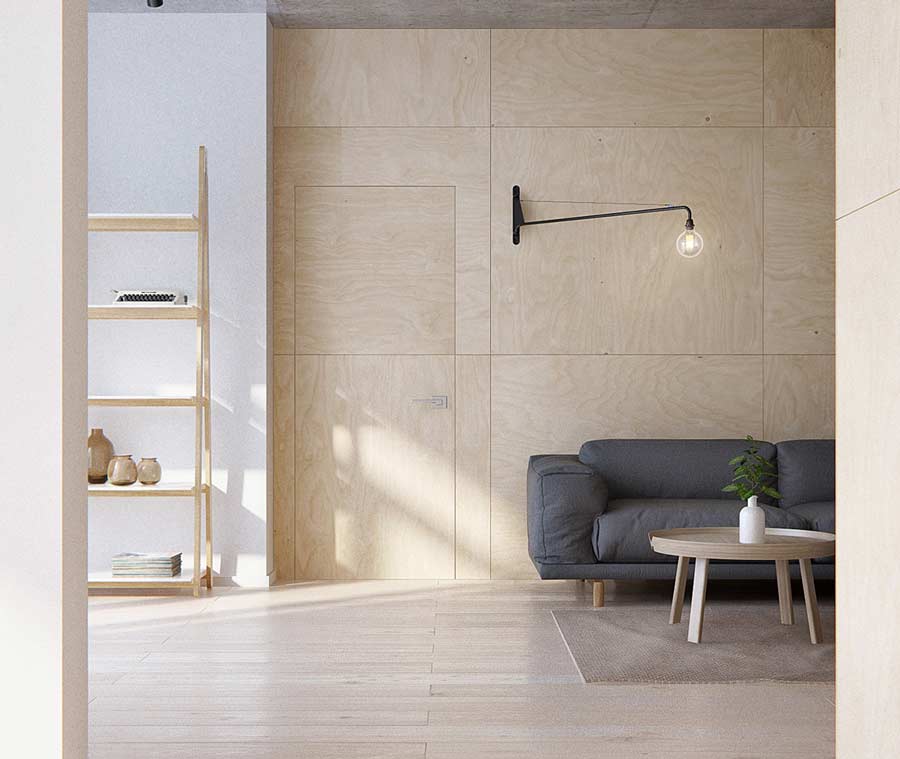 Plywood is an excellent option if you are operating your home renovation or construction project on a tight budget. Apart from being inexpensive, you can paint plywood in various textures to suit your decor aesthetics. An emerging trend among homeowners is installing plywood walls for decorative reasons. So, go ahead, fasten those plywood sheets into place and paint them in your favorite colors.
Pros
Plywood is one of the most easily installed drywood alternatives in the market.
It is inexpensive, and plywood is that low-budget wall option that won't break the bank.
You can paint plywood, and it adheres to paint without difficulty.
Plywood is available in industrial and decorative grades, and it can be finished to
compliment your interior decor.
Cons
Plywood is heavier than drywall, and you'll need additional labor to install it correctly.
Plywood isn't fire-resistant.
Plywood is susceptible to water damage.
Some plywood types have a unique appearance that doesn't blend with conventional wall painting or decor.
HomeGardenGuides.com is a free service that quickly matches you with top-voted local drywall contractors.
You can get three quick estimates by real certified experts in your area in just 2 minutes.
Scroll to the top of the page and enter your Zip code.
Answer questions about your project.
Your project details are forwarded to three local experts. They will send you a price estimate for the job and some friendly advice.
IMPORTANT: There is no obligation to hire. This is a free tool and service to be used at your pleasure.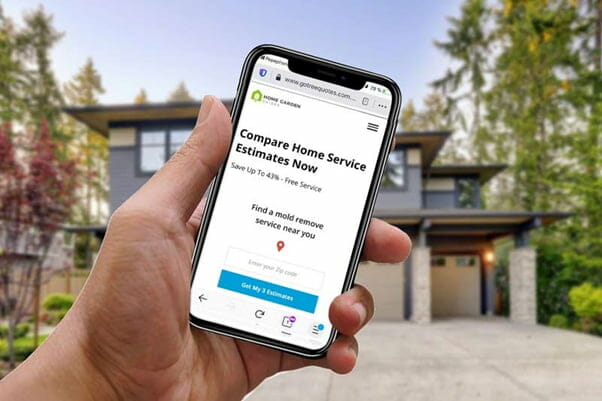 Cost: $1.24 – $2.48 per square feet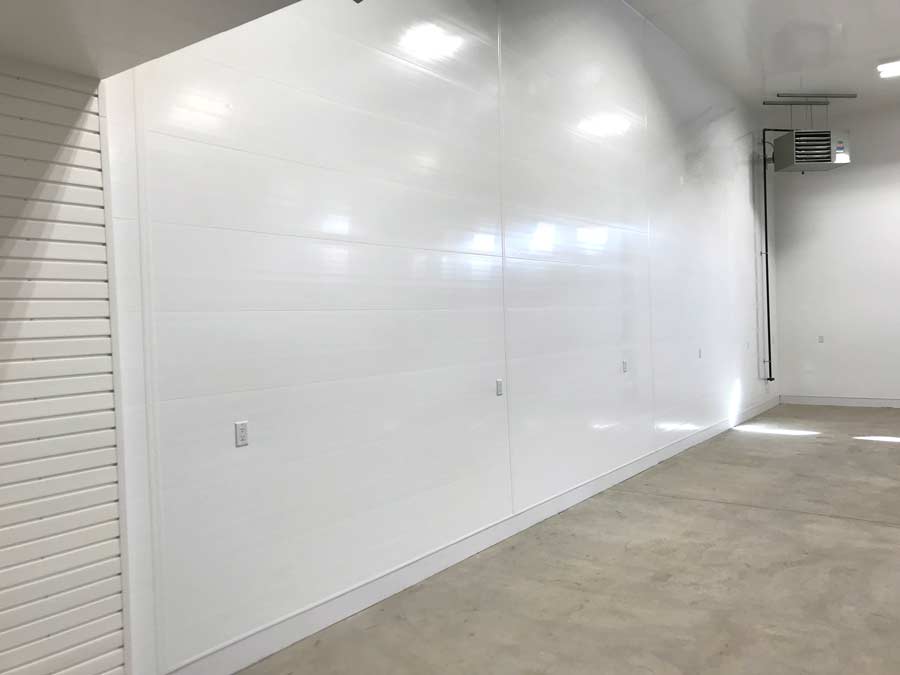 Using plastic panels as a drywall substitute may seem out of place, but they are excellent options to consider. Plastic panels produce a clean, almost sterile look, which is nice if you have small children.
Pros
You can install reinforced plastic wall panels on various surfaces, and they can be used to cover up damaged drywall.
Easy to install, plastic wall panels can be easily screwed into place, making its installation an ideal DIY project.
Plastic wall panels are easy to clean and maintain. Removing stains on plastic wall panels is very easy.
Plastic wall panels are mold and moisture resistant. They are suitable for humid climates and rooms with high moisture levels, such as bathrooms and saunas.
Cons
High-quality plastic wall panels can be pricey.
Although desirable, plastic wall panels cannot be repaired when damaged.
Cost: $5 – $10 per square foot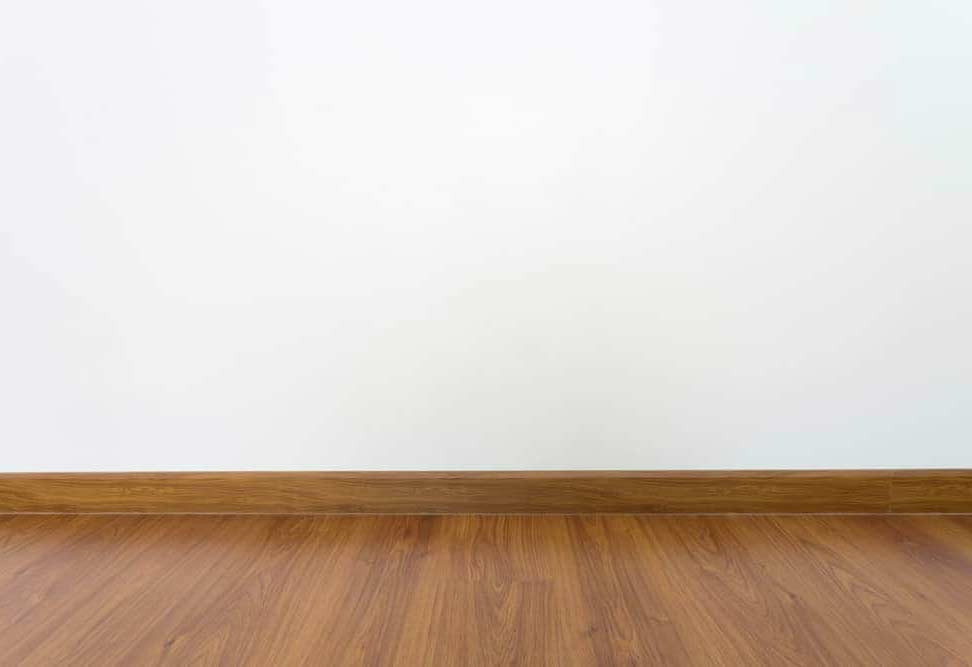 A high-quality alternative to drywall, veneer plaster provides a superior interior wall surface than drywall. Veneer plaster is recommended for older, historical, or architecturally significant homes were tearing down old walls may be unproductive. Applying veneer plaster is a time-consuming process involving smearing a couple of thin plaster coats over Blueboard (a special gypsum board). The result is a stronger and smoother wall that can be painted to reflect your tastes.
Pros
Veneer plaster acts as a barrier preventing water damage to the original wall.
Veneer plaster walls don't require sanding to achieve a smooth finished surface.
Higher quality and has a lighter weight than drywall.
Veneer plaster walls are more rigid and durable compared to drywall.
Cons
More expensive than drywall due to higher labor costs.
A highly skilled professional with prior experience putting up veneer plaster walls is needed to install one.
Veneer plaster walls can be challenging to repair.
Installing veneer plaster walls must be done in a single process, and it can not be halted until it is finished.
Cost: $15 – $16 per square foot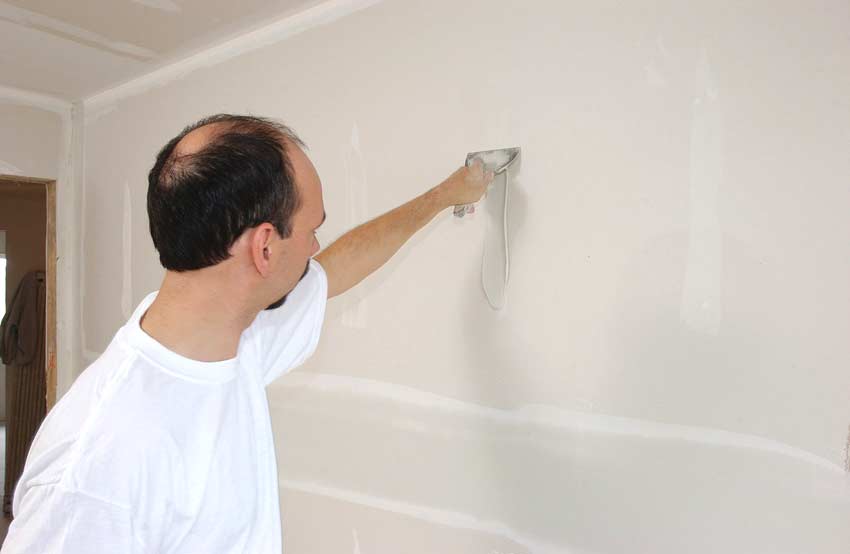 Professionals consider lath and plaster walls to be an older but effective alternative to drywall. This nice and sturdy wall is generally built as a permanent structure by smearing gypsum powder over horizontal wooden slats installed from ceiling to ground to form a wall structure. As the builder works the plaster over the frame, it is pushed through the horizontal laths' cracks to seal the space and bond the slats. When the process is complete, plaster is applied over the newly built wall surface to create a finish. The builder may use an additional layer of plaster to polish the surface, depending on the type of finish you desire.
Pros
Lath and plaster wall is more durable than drywall, and it has a longer lifespan.
It can be shaped into a variety of finishes and textures.
Improvements, such as insulation, can be added without much difficulty.
Cons
Tedious and time-consuming installation process.
Requires a highly skilled professional.
Cost: $305/12 ft wall (estimated)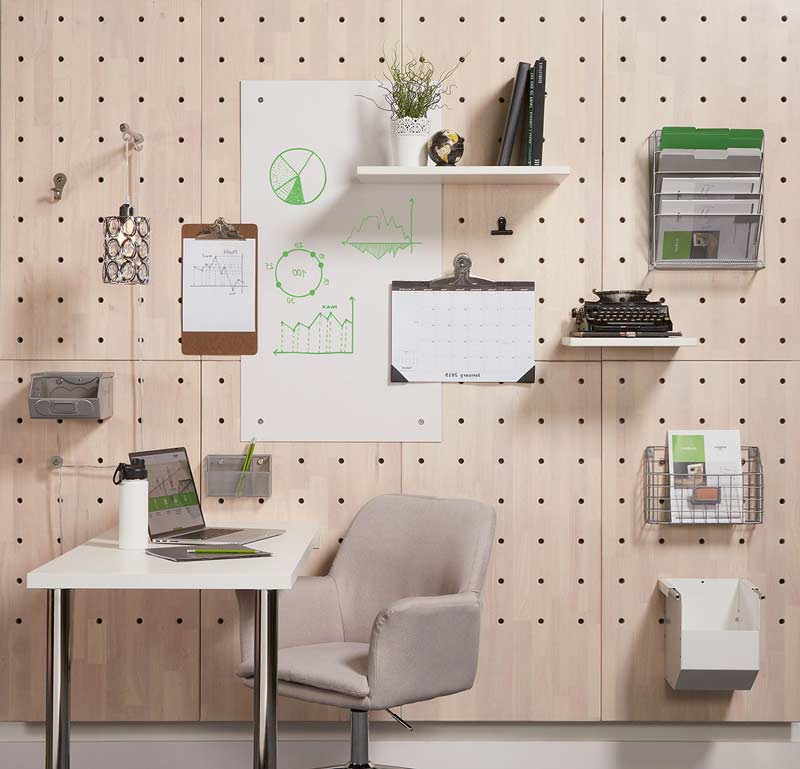 Although pegboard isn't an obvious choice for a drywall substitute, it serves a practical purpose as a means of adding extra storage space to any room it's installed. Pegboard is produced from consolidated wood resin and a thin layer of oil, and you can install the panels on an existing wall by simply screwing it in place. No need for hammering, sawing, or painting. You can use pegboard to create a unique look for your room. Watch your guests marvel at the pictures, keys, mini flower pots, e.t.c hanging from the peg holes, and wait for the conversation to begin.
Pros
Pegboard is available in different colors.
It is readily available at your local hardware store.
It is straightforward to install.
Pegboard has an incredible practical value as a utility
wall.
Cons
It lacks aesthetic appeal.
Outside of garages and workshops, pegboards have limited use as a drywall substitute.
Cost: $10.53 per square foot (average price)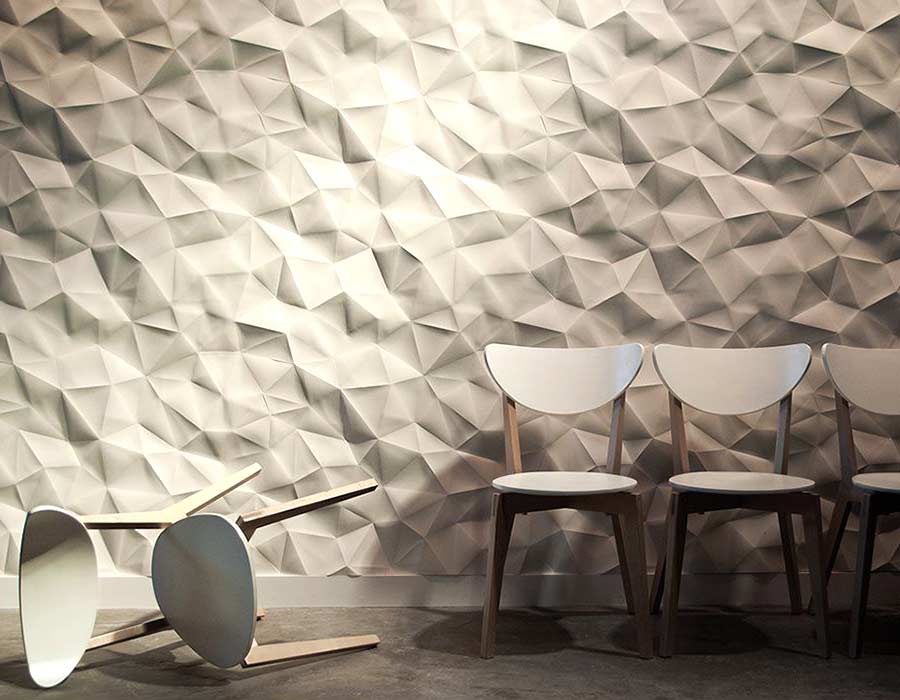 Previously a feature in fancy lounges, upscale bars, and boutique hotels, textured wall panels made from wood, PVC, tiles, plastic, or PVC are finding a new lease of life in residential homes as a drywall alternative. Textured wall panels are available in a dizzying range of shapes, designs, colors, and thicknesses, each giving a lavish feel and unique character to any room. Although they can be painted or covered with wallpaper, textured wall panels are best used as accent walls.
Pros
Most textured wall panels are easy to install. It is an excellent DIY project.
It is fire-resistant.
Textured wall panels are easy to customize to suit your decor tastes.
Cons
Textured wall panels, especially the PVC variety, can be costly.
Replacing damaged panels can be challenging.
The gaps and cracks in textured wall panels with deep or carved designs are prone to retain dust.
Cost: $10 – $45 per square foot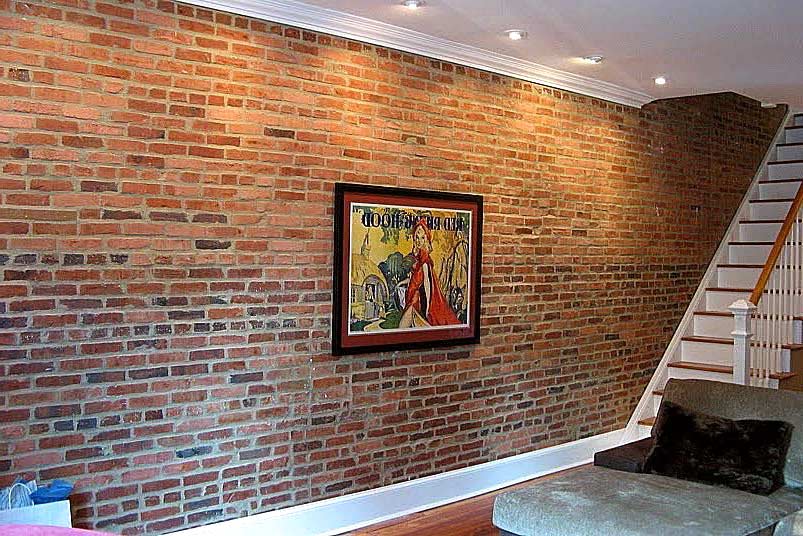 If you want a reliable alternative to drywall, you can't go wrong with brick. Brick walls lend their unique personality to any room, and they have been around for centuries, as living room fireplaces, kitchen walls, bedrooms, basements, and garages, making it a beloved drywall substitute.
Pros
Painted or exposed brick walls increase your home curb value.
Brick as a material is fully recyclable, making brick walls an environmentally sustainable drywall option.
Brick walls are built to last. They are durable and can not be easily damaged like drywall.
Homeowners have unlimited brick options to choose from.
Cons
Putting up a brick wall is an expensive investment.
You need to hire a licensed mason to install durable and long-lasting brick walls.
Brick walls require regular maintenance and cleaning. Fired clay bricks absorb moisture, and they must be inspected for mold or fungal growth.
Exposed brick walls do not have insulating properties.
Cost: $5 – $25 per square foot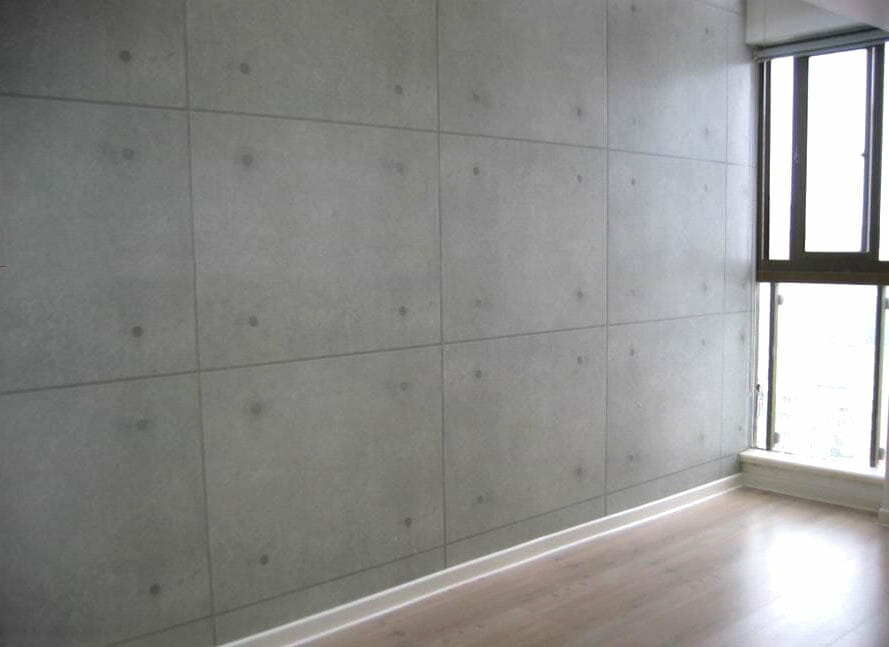 Cement boards made from cement and cellulose fiber are a noteworthy alternative to drywall. The panels are more robust than drywall, and they are ideal for use in areas around the home with high moisture levels.
Pros
It is moisture resistant.
Cement board withstands hard usage better than drywall, and
it can be installed in high traffic areas.
It is highly versatile and can be adapted to suit a variety of uses.
Cement boards are available in a wide range of selections to fit your tastes.
Cons
Extremely heavy, it requires more than one person to lift into place and install.
The panels are expensive, and the installation cost is higher compared to drywall.
Cost: $3 – $12 per square foot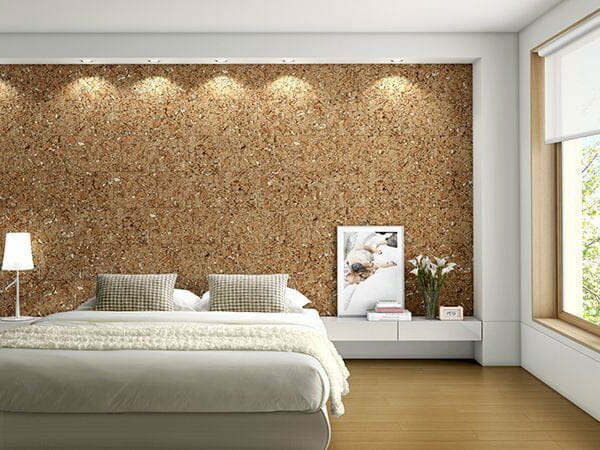 Although cork boards are usually associated with an office or school setting, they make excellent drywall substitutes. And if you are creative enough, you can turn the popular administrative and functional boards into a lovely textured wall that beats the dull appeal of drywall.
Pros
Available in an extensive range of thickness, colors, and textures.
It can be finished into different exciting textures.
A corkboard is essentially a functional wall that can be
used to exhibit pictures or artwork.
Corkboard can withstand hard usage.
Cons
Easily damaged, not suitable for use in homes with small children.
Corkboard is not moisture or damp resistant.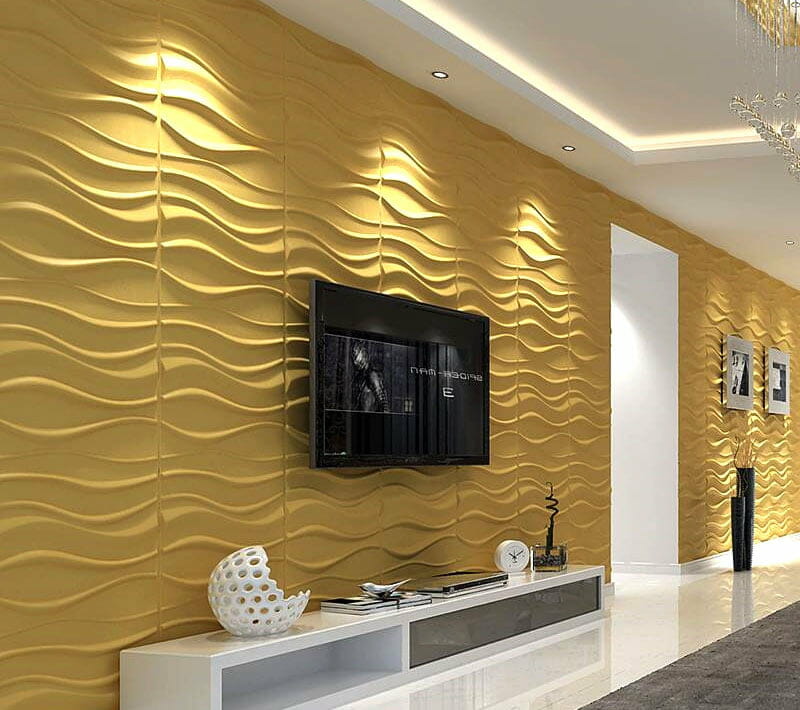 Similar to drywall but more durable, this flexible polyester resin and fiberglass panel offer a strong and lightweight scratch-resistant surface superior to drywall. Reinforced fiberglass panels can be installed without an existing wall.
Pros
It is cheap to install.
It is moisture and mold-resistant.
Cons
Installing reinforced fiberglass panels on curved surfaces can be difficult.
Susceptible to damage from heavy impact.