A fence is among the important investments a homeowner could make after purchasing a home. Often, homeowners are torn between installing a fence on their own or hiring professionals to do the job.
DIY fence installation could save you some coins but end up being very time-consuming. On the other hand, professional fence installation can be costly, but it may save you lots of valuable time.
It is thus important to understand the pros and cons of each method of fence installation to make an economical and time-sensitive choice.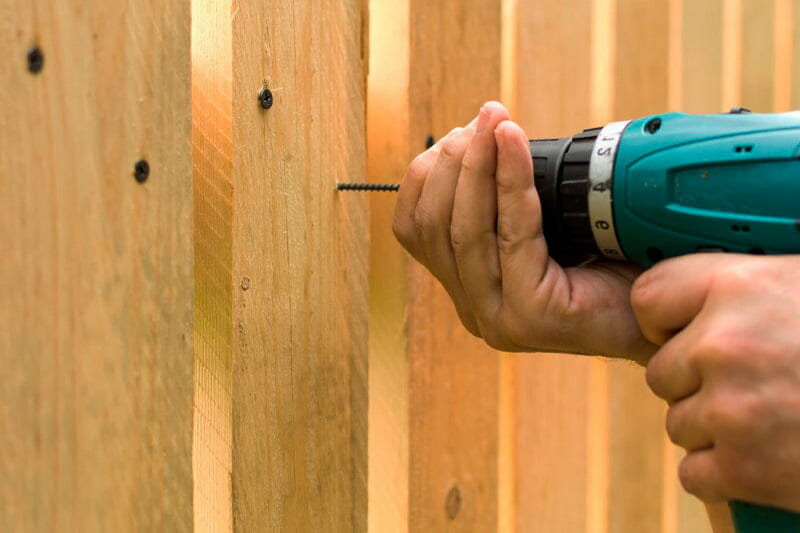 DIY fence installation projects are assumed to be considerably cheaper than professionally performed projects. However, many ignore the many "invisible costs" that may dent their pockets when taking the DIY route.
Some of these costs include the cost of materials and equipment that may measure up or exceed the labor cost when you hire a professional. Fortunately, when on this route, you can partially or completely eliminate the labor cost for the entire project.
Drawbacks of DIY Fence Installation
Despite the ease of working on a fencing project, some issues may emerge which call for a professional touch on the fencing project. For instance, you may need professional help when digging holes, and it's crucial for you to avoid tree roots and wiring or plumbing lines.
Working on a fencing project may be costly to homeowners due to the challenges experienced during the DIY project. There are some common DIY mistakes that you can avoid by having a professional working on your project. These include incorrect measurements, wrongly dug holes, and violations of the local fencing laws. The undoing of such mistakes may cost you a pretty buck in the long run.
Some fencing projects also require a unique set of skills for correct installation. A good example is the installation of wrought iron fencing, which calls for a special skill set for decorating the iron rods to produce eccentric designs. In this case, your DIY skills may not be suitable for the project.
We can't forget that DIY fence installation is a labor-intensive project, and it's not uncommon for you to do work that normally requires more than two people to complete.
What Does It Take To Build a Fence?
Building a fence requires a myriad of skills apart from the initial purchase of the building equipment. Some of the skills required to build a fence are carpentry, building, digging post holes, and taking measurements of the areas to be covered by the fence.
As you undertake the DIY fencing project, you should also be prepared to dig holes, cut materials into the appropriate lengths, and fix pieces of the materials together.
Pre-made DIY fence kits come in handy when installing a fence solo. That's because they come with laid down procedures and instructions that tell you exactly how and when to perform a certain step or action.
You will also notice that the time taken on a project may be longer than the actual time estimates required. This is because homeowners assume some tasks will take a fraction of the estimated time. One such task that's many homeowners will often forget to factor in the time to do is painting the fence.
Why Would You Need to DIY a Fence Installation Project?
DIY fence installation projects allow homeowners to build the fence exactly how they'd like. These are also enjoyable and exciting, especially when done as family projects or personal passion projects.
Despite the time-consuming aspect of DIY fencing, many things make it worth your while. For example, the personal touch you can achieve and the satisfaction and pride that emanate from knowing you did it all yourself.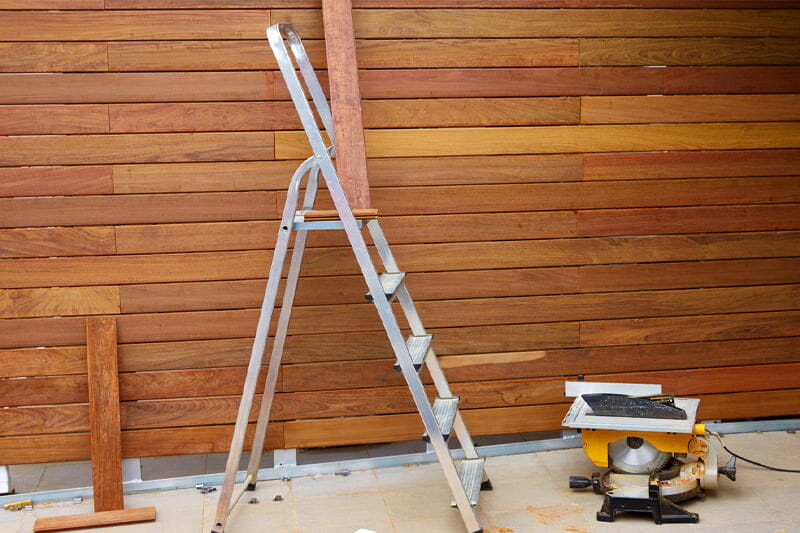 Professional Fence Installation
There's more to installing fences than digging holes and putting poles in them. It requires expert skills to have the exact measurements and to precisely join the parts of the fences. Therefore, hiring professionals to work on a fence installation project is important.
Here are some reasons why you might consider hiring professionals for your fence installation project.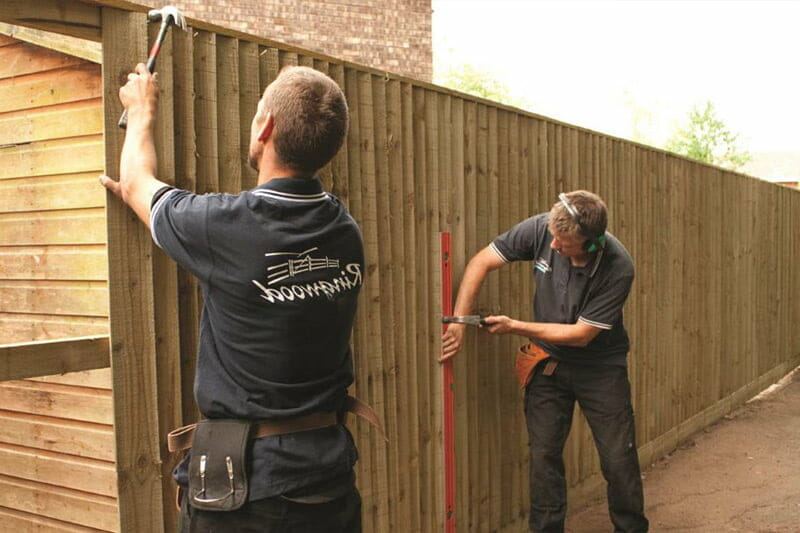 Different types of fences often need varying tools. A professional fence installation company is highly likely to have the fence installation tools required for most, if not all, project types.
What's more, professionals have the expertise in handling the tools required better than enthusiastic DIY homeowners. Trusting expert fence installers reduces the cost of hiring assorted tools and fills the gap of extra knowledge necessary for handling some tools.
Faster Completion of the Job
Leaving your fence installation project to professional fence installers significantly reduces the turnaround time compared to when working on the project yourself.
Professionals have sufficient experience in handling many similar projects, which makes it easier to conduct the jobs.
They are not only able to complete the projects in the shortest time possible but waldo with minimal errors for you to deal with afterward.
Many people consider DIY fence installation because they have a particular fence in mind or may need a customized design for a fence.
Still, hiring a professional is a great option since they can perfectly customize the fence for you. Apart from the fence designs, a professional may help you pick the best option depending on your property's aesthetic and surroundings.
Avoiding Costly Corrections and Problems
Professional fence installers give the best advice on the materials for fencing and the availability of replacements. A common mistake a professional will help you evade is failure to adhere to the local authority's code for fencing, which may ultimately lead to the destruction of your fence.
Increasing the Value of Your Property
Good fencing improves the aesthetic value of a property and also culminates in its increased commercial value.
Experts ensure that the placement of the fence is correctly done to increase the curb appeal and the value of the property. This means that when you are ready to sell your property, it's likely to attract better prices than before the fence was erected.
Guarantees and Warranties
Hiring a professional to do your fencing will give you ultimate satisfaction as most companies offer guarantees for their work.
Some companies give their clients warranties at the onset of the project as an assurance that the project would be run professionally. Besides, you may take a company's lack of a warranty as a sign that they're not committed to quality work.
We can help you find the right professional who's certified, insured, licensed, and offers guarantees for their work. Use our free tool to get connected to up to three professional fence installers near you. The match can be done in under 2 minutes by following the steps below:
Scroll to the top of the page and enter your Zip code.
Answer questions about your landscaping job
Your landscaping job details are forwarded to three local experts. They will send you a price estimate for the job and some friendly advice.
IMPORTANT: There is no obligation to hire. This is a free tool and service to be used at your pleasure.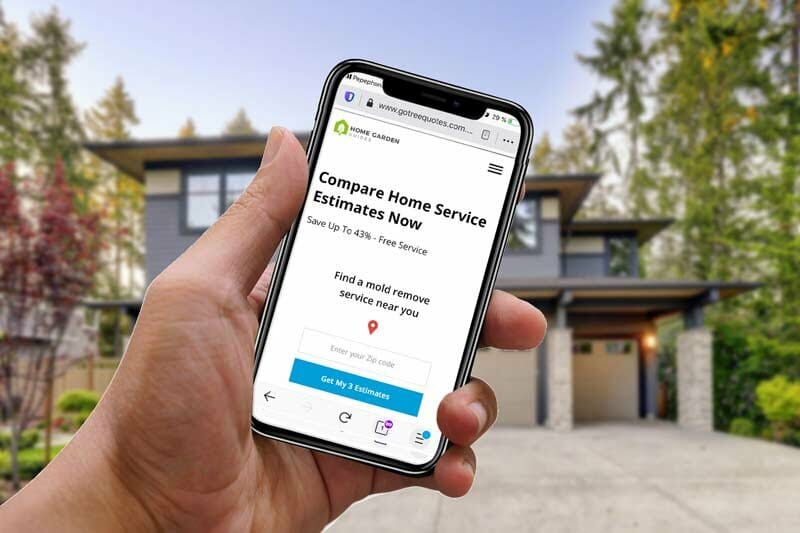 Involving experts in doing a fencing job may be costly at the onset. However, there are many costs that one reduces when hiring experts compared to carrying out a DIY project. Moreover, the costs go beyond monetary savings as you also save a lot of time and energy that you can now pour on more meaningful income-generating activities.
A fencing project may have you getting into the deepest parts of your pockets. The involvement of experts in a fencing project may allow you an opportunity to get financing from various areas. Fencing installation experts have the right connections that may lead you to shop for and obtain the most convenient loans.
The clean-up after a fence is installed can be a nightmare. Fortunately, this will be the least of your worries with professionals because they often clean up after themselves and leave your compound better than they found it.
Maintenance of a fence can be a time-consuming and involving job. Therefore, you will often find professional fence installation companies that offer maintenance services. These could include checking the fence for repairs and replacements whenever necessary.
Cons of Professional Fence Installation
Professional fence installation may have a lot of benefits, but there are still a few drawbacks involved in the process.
Cost is among the top factors that force many homeowners to take the DIY route. This cost is mostly driven up by labor costs and the cost of hiring equipment.
Another thing is convenience. You will find that some fencing companies may not be available during the duration that a property owner needs them; this could delay the project or force it to be postponed.