Picture frame, also known as a "good neighbor fence", is a wooden fence style that will add privacy to your yard.
Depending on the type of wood, prices range from $12 – $27 per linear foot. The average size of the residential property is 209 linear feet.
According to this most homeowners will pay an average cost of $4,075 for a 6-foot tall picture frame fence to install including both labor and materials.
In this article, I will give you an explanation of what is actually picture frame fencing and what will be the overall cost to install it.
Picture frame fence is one of the most popular styles of wooden privacy fences. It is also known as a "good neighbor fence".
The picture frame fence gets its name from the top and bottom rail that frames the fence. The overlapping boards ensure that the fence looks the same from both sides. This makes it a good style for fences that are along property lines.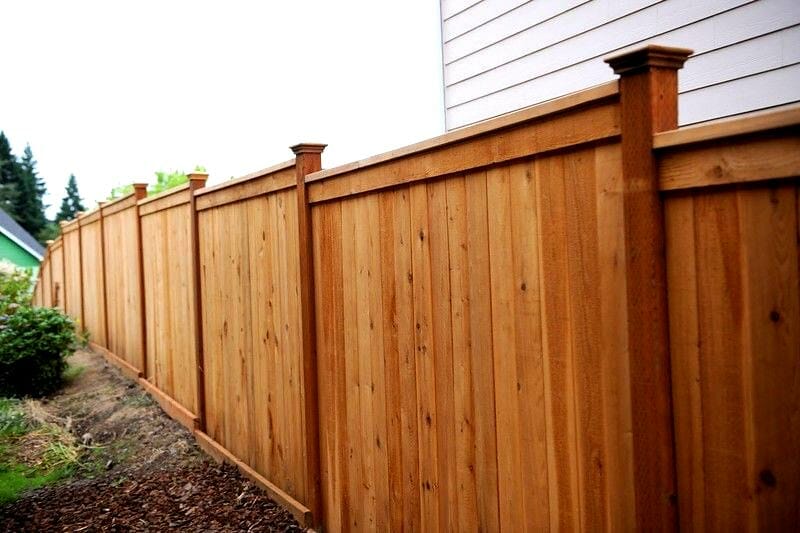 Installing wood privacy fences such as picture frame fences will increase privacy, security, and curb appeal. Also provides boundaries that prevent children and pets from leaving the safety of your home. An attractive picture frame fence can increase your property's value.
| Low Cost (209 linear feet property) | $2,508 |
| --- | --- |
| High Cost (209 linear feet property) | $5,643 |
| Average Cost (209 linear feet property) | $4,075 |
| Per linear foot | $12 - $27 |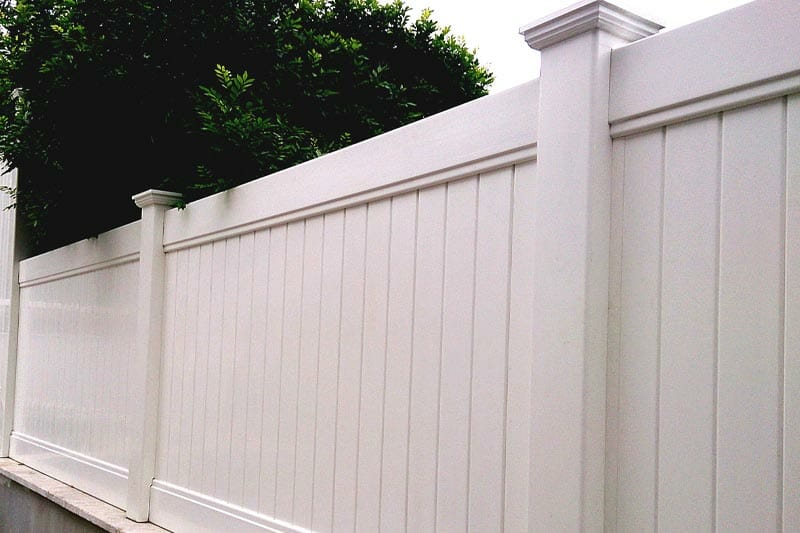 Cost of picture frame fence by type of wood
There are many options for the type of wood for your fence, with the price per linear foot going between $10 – $60 for the materials only. Cedar and redwood are the most popular types of wood for picture frame fencing for years because they are considered as they are considered higher-quality woods.
Type of Wood
Avg. Cost per linear ft. (materials only)
Avg. Cost per linear ft.
(Installed)
Spruce
$3 - $10
$10 - $25
Pine
$3 - $10
$10 - $25
Cedar/Western red cedar
$5 - $15
$15 - 30
Ipe
$5 - $20
$15 - $35
Bambo
$10 - $15
$20 - $30
Cypress
$10 - $15
$20 - $30
Douglas Fir
$15 - $20
$25 - $40
Redwood
$15 - $30
$25 - $40
Composite
$15 - $35
$25 - $55
White Oak
$15 - $40
$25 - $60
Tropical Hardwood
$20 - $30
$30 - $50
Black Locust
$20 - $40
$30 - $60
Wood fence panels will cost you less than individual pickets and cross rails made of the same materials.
Always buy pressure-treated wood if your budget allows you because it will prolong the lifespan of your fence to up to 20 years due to its insect and decay-resistant qualities.
Picture frame fence with lattice
One of the ways to add even more privacy to your yard is an additional lattice on the top of your fence.
Lattice is usually around one foot in height and is consists of crisscrossing strips of wood. Other lattice styles such as horizontal, and parallel strips, are possible. Adding the additional lattice will increase the project's overall cost, but it will add privacy and complete the aesthetic look of your fence.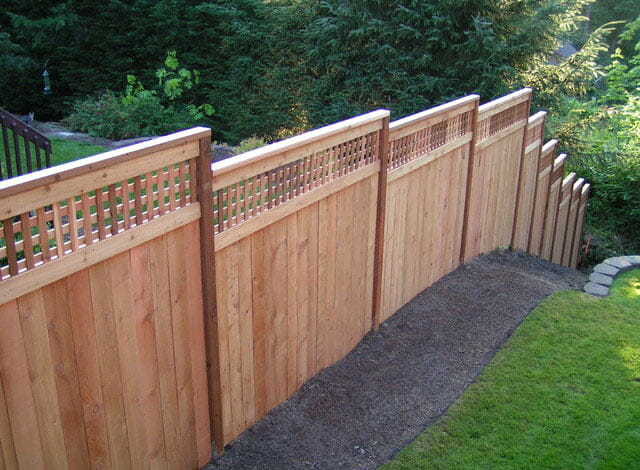 Pros and cons of wood types
I will present you the most common woods used for building picture frame fencing and their pros and cons.
Wood Type
Pros
Cons
Pressure-treated pine
Cheap;

Rot and insect repellant if pressure-treated.
Will shrink, warp, and split in dry seasons;

Pressure-treated pine releases harmful toxins if burned.
Cedar
Cedar is naturally resistant to weathering, insects, and rot;

Easy to stain and seal and will not warp from aging;

Last 16-20 years.
It requires yearly maintenance of sanding, sealing, and staining;

Dents and scratches easily;

Will turn gray over time if not stained and sealed.
Spruce or whitewood
Cheap.
Decays over 8-10 years;

Darkens or turns gray;

Pickets will shrink as they dry.
Redwood
Excellent for painting and staining;

Naturally resistant to pets and fire and does not warp easily.
Without regular maintenance, it can develop mold and get damaged by the sun.
HomeGardenGuides.com is a free service that quickly matches you with top-voted local Mold Inspection Specialists.
You can get 3 estimates fast by real certified experts in your area in just 2 minutes.
Scroll to the top of the page and enter your Zip code.
Answer questions about your mold job
Your roof painting details are forwarded to three local experts. They will send you a price estimate for the job and some friendly advice.
IMPORTANT: There is no obligation to hire. This is a free tool and service to be used at your pleasure.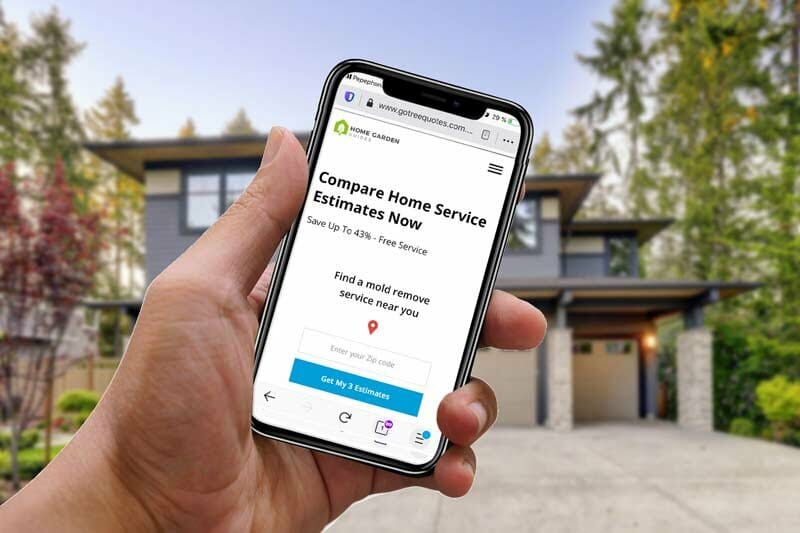 What to ask when hiring a pro
Always ask estimates from multiple fence contractors. According to my research, the following are the most commonly asked questions so try to get answers to them:
The grade of the wood used
Quality of the materials
The grade of steel used
Warranty
An average cost of replacing a wood fence costs around $3,920 to $8,000 for the entire fence replacement including posts. Without replacing the posts the price range will be from $3,000 to $7,000.
Vinyl/PVC fencing is considered the cheapest of all with most homeowners spending $3,800 to install.