Plastic deck railing is also known as polyurethane railing. It is similar to PVC and vinyl railing. It is a strong and cost-effective deck railing material.
You will pay $25 to $70 per linear foot to install plastic deck railings. Price varies based on the manufacturer, style, and size of the deck that you will be installing the railings.
The plastic deck railing is low maintenance and durable. It is suitable for both residential and commercial settings. It is attractive and enhances the visual appeal of your deck and home.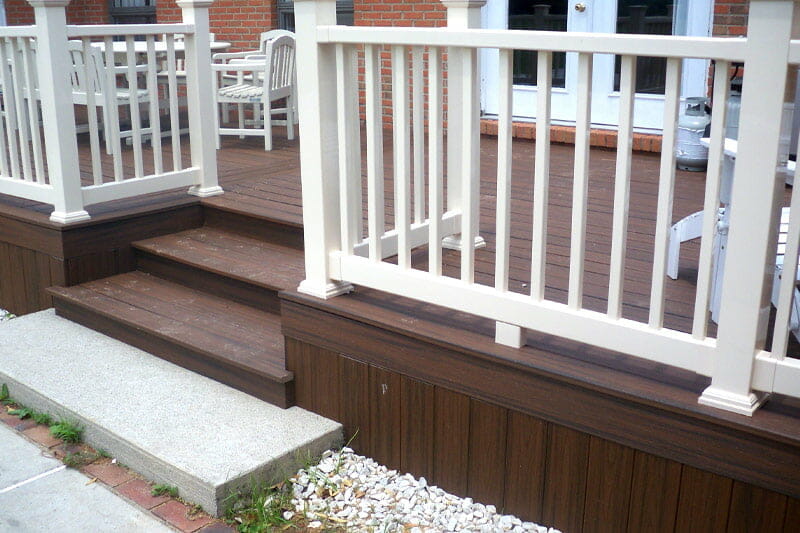 There are many plastic deck railing manufacturers. Each manufacturer has its technique for producing a strong plastic deck railing. Deck railings are security and safety accessories for your home. They should be strong enough to hold the deck and prevent both children and adults from falling over from the deck.
Many manufacturers strengthen their plastic railings with metal. The price of the final plastic railing will vary based on the metal used to reinforce it.
Railings add to the aesthetics of the house. Railing decorations are additional parts of the railing that you have to purchase. The more decorations you buy, the pricier your deck railing becomes.
The style of your plastic deck railing also determines its price. The style, shape, design, and color of the balusters will determine how much you pay for your plastic deck railing.
Quality Of The Deck Railing
Different plastic deck railings have different quality standards. Some are thick and stronger than others. Some are suitable for high decks while others are only good for low-level decks. The better the quality of the plastic deck railing you buy, the more you will pay.
Cost Of Installation And Style Of Deck
If you have the skills and are available to install the deck railings by yourself, you can save on the significant costs of having a pro install the deck railings for you.
Depending on the design of your deck, you may need more railings of different styles and shapes. Purchasing and installing the railings for an elaborate deck design is more expensive than when you have a simple deck.
Pros Of Plastic Deck Railing
Plastic deck railings are low-maintenance deck railings. It is pest-resistant and you don't have to treat it. It will not fade, thus, you don't have to repaint it for its lifetime. All you need to do to keep it looking new is wipe it clean with water and cloth.
The plastic deck railing is long-lasting. It is not affected by weather extremes. Thus, it is a proper structure to install on the exterior of your house. Since it is strengthened with aluminum, it will not easily break. The plastic on the exterior will retain its luster for many years to help maintain the allure of the exterior of your home.
Available In A Range Of Styles
You can make your home stand out with plastic deck railings. They are available in a range of unique styles and colors.
Cons Of Plastic Deck Railing
If you are going to choose plastic deck railing, choose high-quality railing. Poor quality plastic fades after being in the sun too long. It may even crack which would reduce its expected lifespan.
Cost Comparison With Other Deck Railing Materials
| Material | Cost/ Linear Foot |
| --- | --- |
| Wood | $50-$75 |
| Vinyl | $20-$50 materials only |
| Wrought iron | $50-$130 |
| Stainless Steel | $35-$80 |
| Glass | $100-$600 |
Wood is a common deck railing material. It is visually appealing and durable. However, it requires lots of care. It needs to be treated and stained to keep away pests, rot, and decay.
You can expect to pay from $50-$75 to purchase and install wood deck railings. The cost of wood railings depends on the type of wood you need for your railings. Pine is the cheapest wood you can purchase.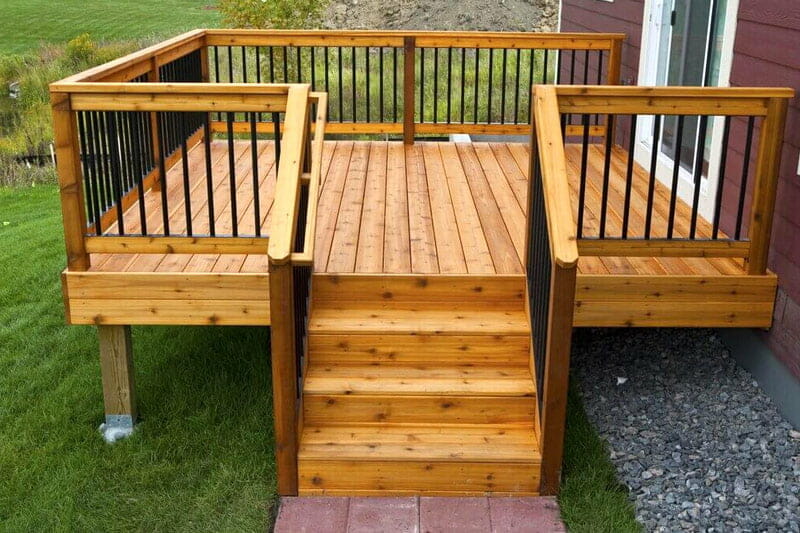 Vinyl deck railings are also quite popular. Vinyl deck railings cost $20-$50 for materials. It is strong and attractive. However, it fades to look unnatural over time.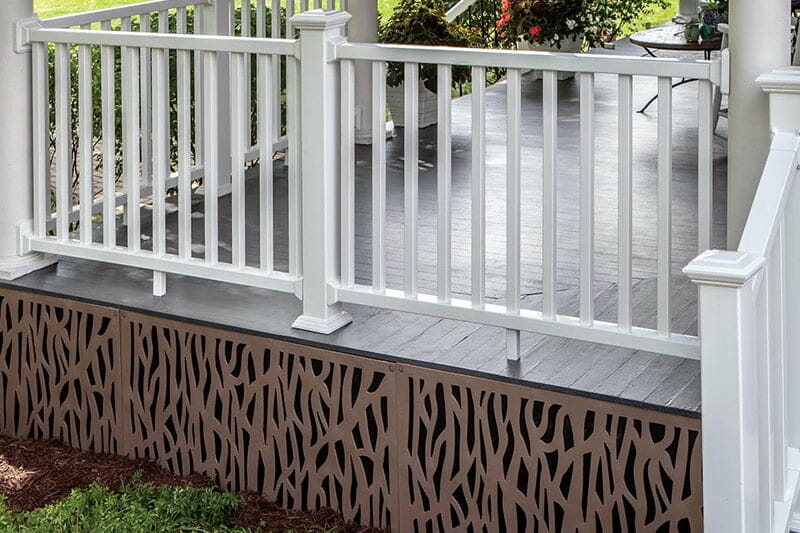 Wrought iron is a strong ornamental metal alloy that is used in deck railings. Wrought iron deck railings are attractive and offer enhanced appeal to your home. They are strong and, do not rust or fade.
Wrought iron deck railings cost $50-$130 per linear foot. The size of your deck and the cost of installation determine how much you will spend.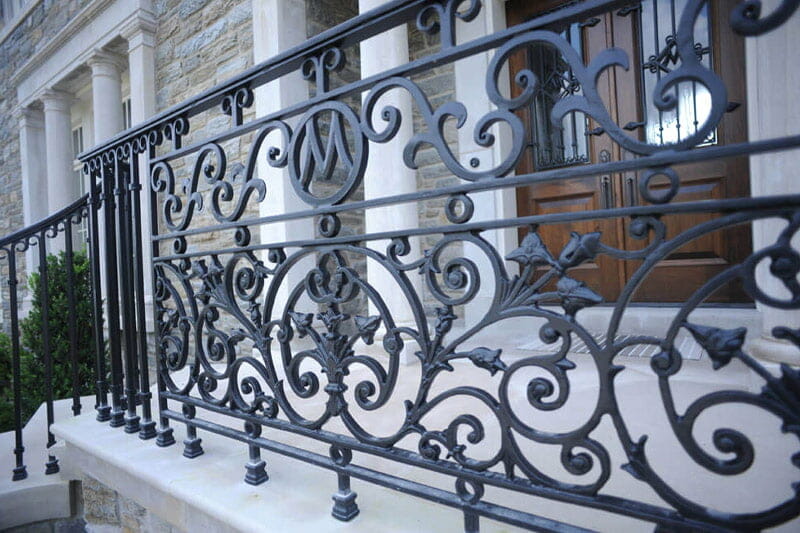 For an elegant-looking deck, install stainless steel deck railings. They don't fade or rust. They also don't require painting. It costs $35-$80 to install stainless steel deck railings.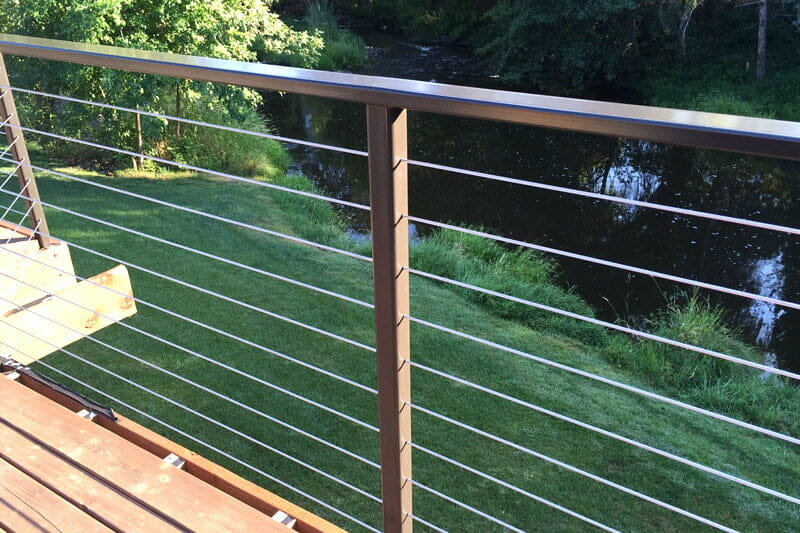 The glass deck railing is mostly installed in commercial buildings. However, it can also be used in residential houses. Glass deck railing is elegant and classy. Providing a stable deck railing and visual appeal.
You will pay $100-$600 to install the glass deck railing. The size of the deck, quality of the glass, design, and installation costs will determine how much you pay.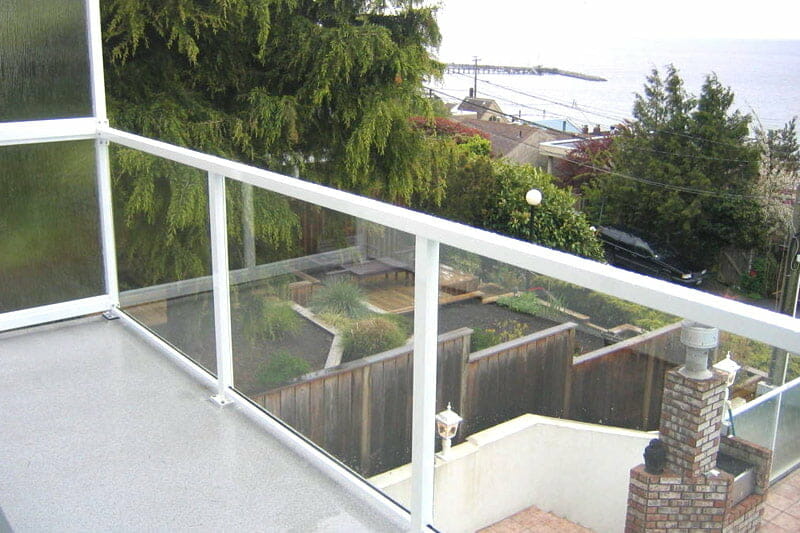 HomeGardenGuides.com is a free tool that connects you to deck railing installation pros.
At the top of the tool, enter your zip code. Then, proceed to fill the subsequent form. You will provide details on the size and style of your deck and your preferred railing type. It will then be sent to three professional construction contractors.
You will then receive three quotes with no obligation to hire.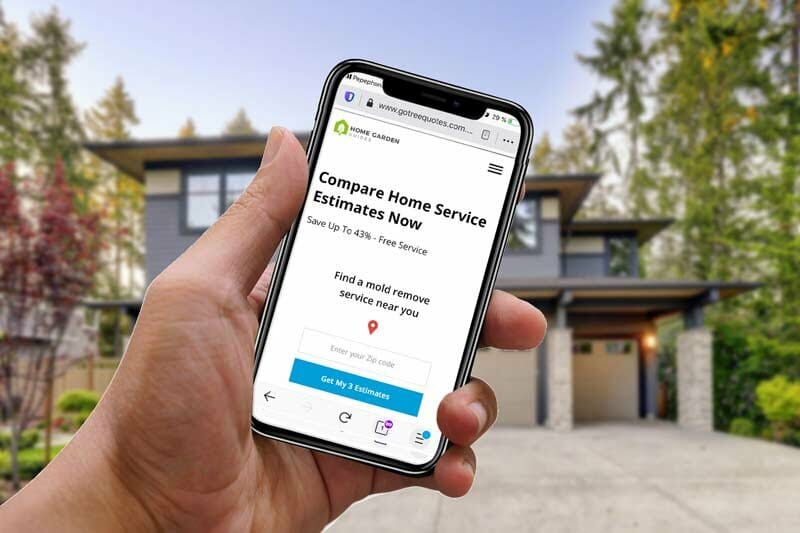 It is always easier and better to hire a pro to install plastic deck railings for you. A pro is licensed and has all the tools needed for a properly done job.
To DIY, you will need to have the required skills and time to successfully install the deck railing.
Depending on where you live, you will need a permit to install a deck and deck railings to your house. Your deck will also be inspected to ensure that it meets all the necessary building codes and regulations of the area. Hiring a pro ensures that you meet the required building codes.