Drywall is a popular building material. However, it is not a perfect material. You can't use it in every area of a home. And so if you are planning on finishing your garage, doing an exhaustive cost-benefit analysis of using drywall is always advisable.
Yes, you should drywall your garage. This is because it is an extremely cost-effective way of finishing a garage. It will also make your garage look better while allowing you to comply with building codes that require the installation of a fire-resistance wall system between the garage and an adjoining wall.
Here is what you should know.
Drywall is a cost-effective construction material. Most homeowners opt for it as a way of saving costs.
But the reasons why choosing drywall is prudent, go way beyond cost considerations. Here are the main ones.
It is an easy way of boosting fire safety
To improve your garage's insulation
To hide plumbing and wiring
It boosts the resale-ability of a home
To improve the home's resale value
It offers better soundproofing
To comply with building codes in your area
It is an easy way of boosting fire safety
Drywall is made up of mineral gypsum. This makes it a naturally fire-resistant building material. And this is one of the main reasons why regular drywall can withstand direct flames for up to 30 minutes.
Therefore, using it to cover garage walls is an easy way of making the garage less vulnerable to fire.
To improve your garage's insulation
Drywall has good insulating properties. Adding insulation to already-installed drywall is easy. And so is installing insulated drywall.
This is beneficial because, with your garage insulated, you can be able to work all year-round. The insulating quality of insulated drywall will minimize extreme temperature fluctuations, and this will make it more comfortable for you to work in it.
To hide plumbing and wiring
A room with exposed pipes and electrical wiring is unsightly. A garage is no exception.
With drywall, you can cover all the unattractive stuff in your garage. You can even make the garage safer and reduce the risks of accidents when you cover sensitive features and fixtures like natural gas supply pipes.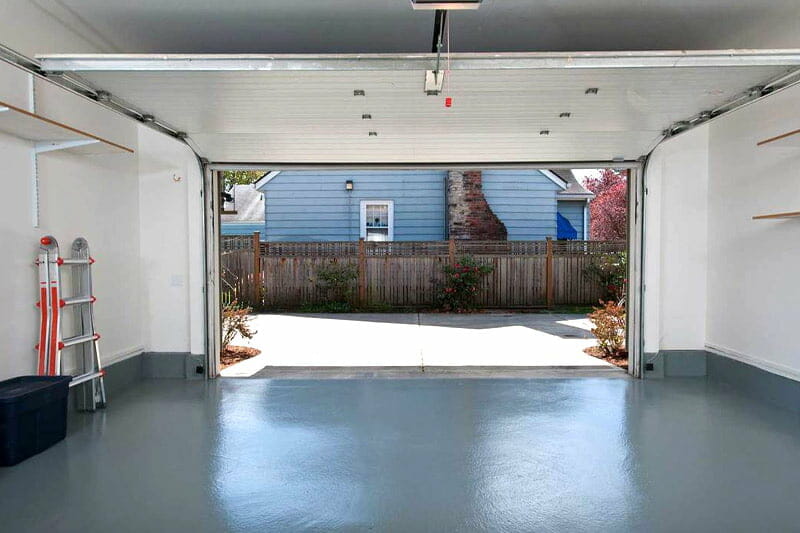 It boosts the resale-ability of a home
Finishing a garage with drywall gives it a "Wow" factor.
The finished look tends to be more appealing and more attractive to most buyers. And so when comparing a home with an unfinished garage with one that has a finished garage, potential buyers will almost always go for the one with a finished garage.
To improve the home's resale value
Studies show that for the right buyer, a finished garage can generate anywhere between $7,000 and 10,000 in resale value. When compared to the minimal cost of finishing a garage with drywall, opting to drywall a garage is financially prudent as it offers the promise of a great return on investment.
It offers better soundproofing
Installing drywall in your garage will reduce the amount of noise that reaches your living space. This is because drywall is generally a good soundproofing material. This is so especially when double sheets of drywall are used together with the right type of drywall mud.
To comply with building codes in your area
Most local authorities require builders to install fire-resistant wall systems on garage walls that separate the garage and living space.
Type X drywall is a popular choice for most homeowners mainly because of its effectiveness. As a result, it offers homeowners a convenient way to comply with building and safety codes.
Cost to drywall a garage wall
The cost of drywalling a garage varies widely depending on the size of the garage, the type of drywall, and the average labor costs in the area where the installation has to take place.
Other factors like the need for additional framing, electrical wiring, and insulation, also play a role in determining the overall cost of the project. Whether your garage is an attached garage or a detached garage also matters — a detached garage does not have a common wall and so fireproofing is not mandatory.
Here is a general breakdown of the cost of installing drywall in a garage.
| Garage Size | Dimensions | Low | High |
| --- | --- | --- | --- |
| 1-car Garage | 14' x 22' | $616 | $1,848 |
| 2-car Garage | 24' x 22' | $1,056 | $3,168 |
| 3-car Garage | 34' x 22' | $1,500 | $4,488 |
| | Low (per square foot) | High (per square foot) |
| --- | --- | --- |
| Average total cost | $1 | $1.50 |
| Labor | $0.5 | $0.75 |
| Materials | $0.50 | $0.75 |
| Finishing | $0.5 | $1.50 |
What is the return value of hanging drywall in a garage?
While most realtors agree that finishing a garage is beneficial, they also often conclude that hanging drywall does not have a direct effect on the selling price of a home.
The drywall can make the garage to be more appealing, look spacious, and give it a higher fire rating. It can even increase the likelihood of it being picked off the market faster. But as far as the sale price is concerned, it is of little to no value.
However, in the case of high-end homes or when targeting an exclusive clientele, finishing a garage by hanging drywall can add up to over $10,000 if you land on the right buyer.
Things you should figure out before drywalling a garage
While hanging drywall is not complicated, it can be cumbersome and time-consuming. However, there are things that you can do to make the process easier.
Here are some of the things that you should do, or figure out, before starting the installation process.
Drywall is heavy. It needs a good support system in order to be properly secured in place. This is why installing adequate framing is one of the first things that you should ensure that your garage has.
If your garage walls do not have sufficient framing, then you will need to add a few nail blocks or studs before hanging drywall. Additional framing may also be necessary if you need to divide the garage into sections. Doing so may end up saving you a lot of money down the line.
Before you drywall your garage, you need to figure out what type of insulation you are going to use. Installing the insulation, way before hanging drywall, is also recommended. This is because drywall typically covers and hides insulation. Furthermore, by installing the insulation before hanging drywall, you will not only save on time, but also on money.
Location of wall studs and electrical wiring
You also need to figure out where the wall studs are located, how your electrical wiring is installed, the location of the garage door, and the footer and header of the wall space. A good way of noting this information is to take pictures. A clear video recording will also work. Doing so will help to make it easier to make other installations down the line.
Another thing that you should do is to collect all the tools that you will need to comfortably install the drywall. The tools that are a must-have include a drywall knife, a dust mask, a power drill, a drywall saw, a utility knife, and fine-grit sandpaper. A drywall lift can also come in handy, especially if you don't have any help from your friends or family.
Collecting all the materials that you will need will make the process smoother. You will need to make sure that you have
Mesh drywall tape,
Enough drywall mud or drywall joint compound
Paper drywall tape or mesh tape
Fasteners
Enough drywall sheets
Fiberglass insulation — if you are planning on insulating your garage
What are the alternatives to using drywall in the garage?
While drywall is one of the cheapest ways to finish garage walls, it is not the only option. Alternatives to drywall exist, and a significant portion of homeowners opt for these alternatives mainly because they tend to have some advantages over drywall.
Here is a list of the most popular drywall alternatives.
Plywood is an excellent low-cost alternative to drywall. It is lighter, making it easier to install. It has better structural strength, making it a great option for hanging items in garages. And it has a way better impact resistance, something that goes a long way towards making it a more durable option.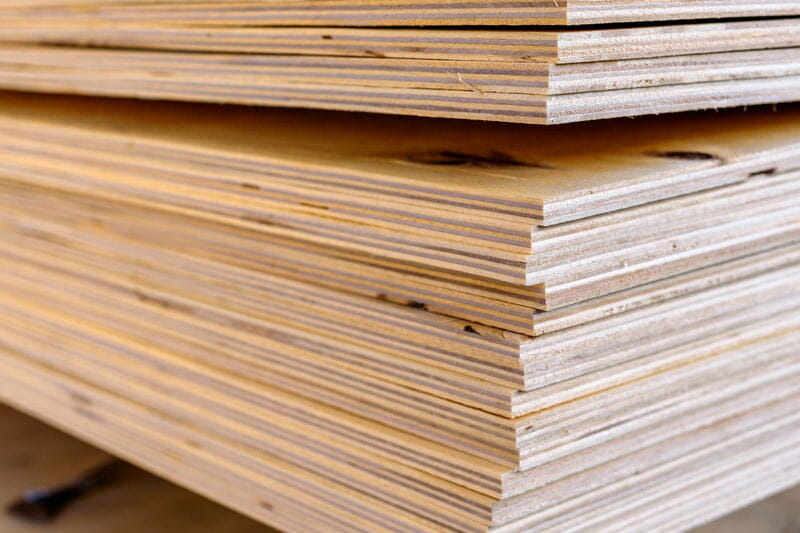 If you have an old garage, veneer plaster can be an excellent option for you. It is perfect for refreshing the looks of old garage walls by giving them a fresh, easy-to-maintain, and lasting covering. It also provides a high-quality finish that is generally more attractive than drywall. And while it may consume relatively more time to install, some homeowners opt for it primarily because of the superior finish.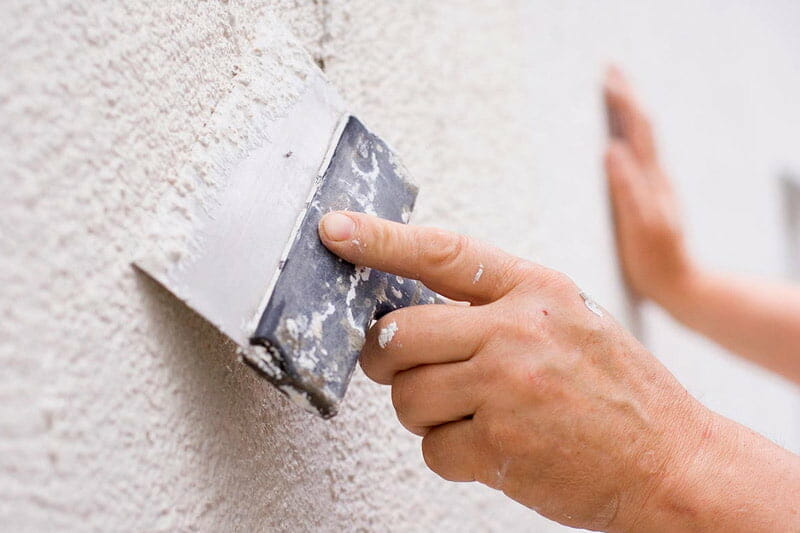 If you are looking for garage finishes that are moisture-proof and mold-resistant, you should definitely look into using fiberglass reinforced panels. These panels are extremely easy to maintain and install. And while not all of them can be directly attached to wall studs, they are often a convenient solution to homeowners who are looking for a fast and easy wall finish.
Slatwall and pegboard panels
Slatwall panels and pegboard panels are wall coverings that are specifically designed to make garage walls more useful. They come ready-made with a number of hooks, shelves, and pegs that make it easier to store or hang items in a garage. They are thus a perfect solution for anyone who doesn't want to struggle with locating studs and installing hooks on drywall walls.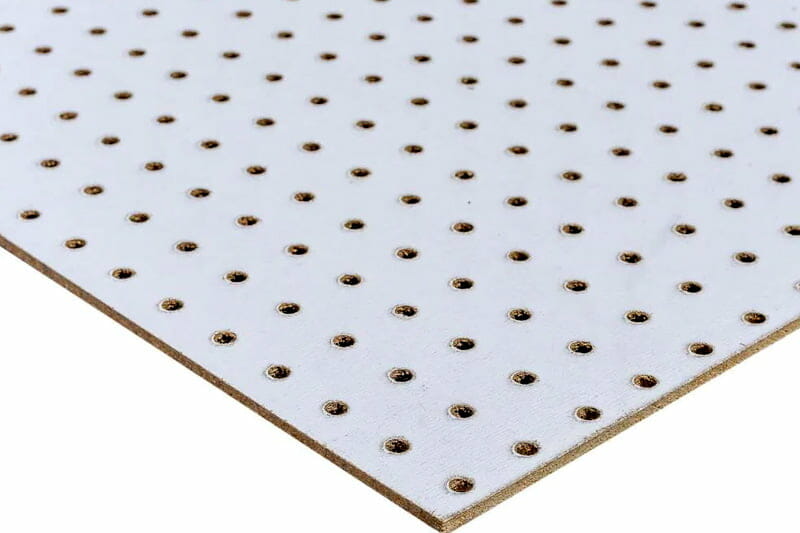 Metal panels are way more durable than drywall. And since most of these panels come already primed for screwing right onto wood framing, they tend to be easy to install. Add this to the fact that they tend to give a garage a premium and high-end feel, and it is easy to see why a homeowner would choose copper, steel, or iron panels over drywall.
Cement board is a construction material that is both mold-resistant and moisture-resistant. It is way better suited to handle wet or moist conditions — when compared to drywall. And it has a degree of fire resistance that enhances a home's fire safety. It also tends to offer a more attractive finish than drywall.