By adding a fence you are adding privacy, security, and beauty to your front or back yard. A fence can also boost your home's curb appeal and will increase your property's resale value.
The cost to fence a 1/4 acre lot ranges from $400 for the lowest end price to up to $20,000 for the most expensive composite or vinyl option.
Depending on the material used and difficulty of access and construction the overall cost of the project will vary.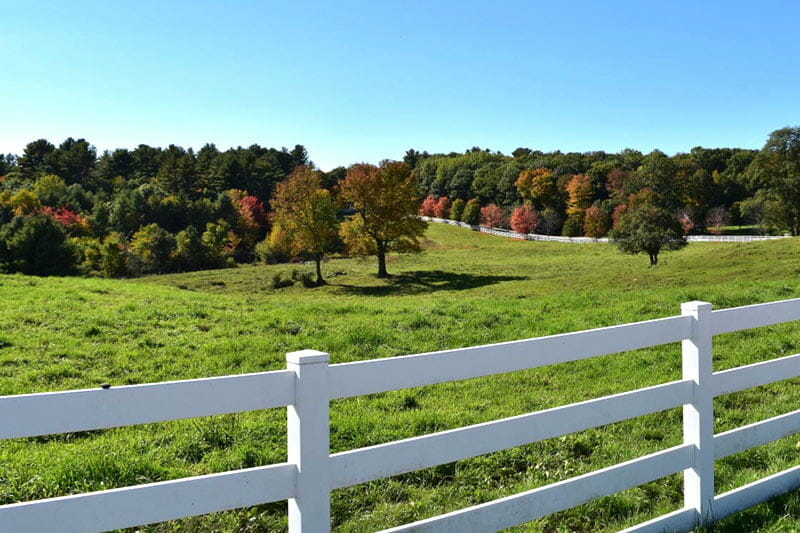 Fencing projects usually range from $1,000 to $38,000 per acre, depending on the material used and the difficulty of access and construction. As long as you purchase your materials through a professional, the more length you buy the lower the price per foot will be. Many manufacturers provide savings on higher volumes of orders to pros in the industry. If you are ordering on your own, you may miss such discounts, and for larger projects, those discounts can equal thousands in savings.
From Cheaper to The Most Expensive Options by Acre
There are many options for your fencing. Depending on the material price can vary from cheaper to most expensive.
Acres
Cheaper
(Wire or Electric)
Moderate
(Composite or Vinyl)
Expensive
(Wood or Metal)
1/4 Acre
$400 - $2,500
$4,200 - $8,500
$10,500 - $20,000
1/2 Acre
$600 - 3,500
$6,000 - $12,000
$15,000 - $27,000
1 Acre
$1,000 - $5,000
$8,000 - $17,000
$21,000 - $38,000
2 Acre
$1,200 - $7,000
$12,000 - $23,500
$30,000 - $53,000
5 Acre
$2,000 - $11,000
$19,000 - $37,500
$47,000 - $84,000
10 Acre
$2,500 - $16,000
$26,500 - $52,800
$66,000 - $120,000
20 Acre
$4,000 - $22,000
$38,000 - $75,000
$95,000 - $170,000
25 Acre
$4,200 - $25,000
$42,000 - $84,000
$105,000 - $190-000
40 Acre
$5,500 - $32,000
$53,000 - $106,000
$132,000 - $240,000
How to Estimate How Much Material do You Need for Fencing 1/4 Acre of Land
It is normal that you want to know how much it is to fence your property. An acre is a measurement of area, whereas when you are figuring fence materials, you typically are dealing with finding the perimeter, or distance around a property. There is a formula that can help you calculate:
One acre = 43,560 square feet
1/4 acre = 0.25 x 43,560 square feet = 10,890 square feet
To find the length of one side you need the square root (√) of 10,890 which equals 104 linear feet
104 linear feet x 4 sides = 416 linear feet of fence to enclose 1/4 acre lot.
With this formula, it is easy to estimate the total cost of the fence needed for your property. For example, if a 4' high residential chain link fence costs $4.5 per linear foot, then roughly you will need $1,872 in materials.
HomeGardenGuides.com is a free service that quickly matches you with top-voted local Fence Specialists.
You can get 3 estimates fast by real certified experts in your area in just 2 minutes.
Scroll to the top of the page and enter your Zip code.
Answer questions about your fencing job
Your fencing project details are forwarded to three local experts. They will send you a price estimate for the job and some friendly advice.
IMPORTANT: There is no obligation to hire. This is a free tool and service to be used at your pleasure.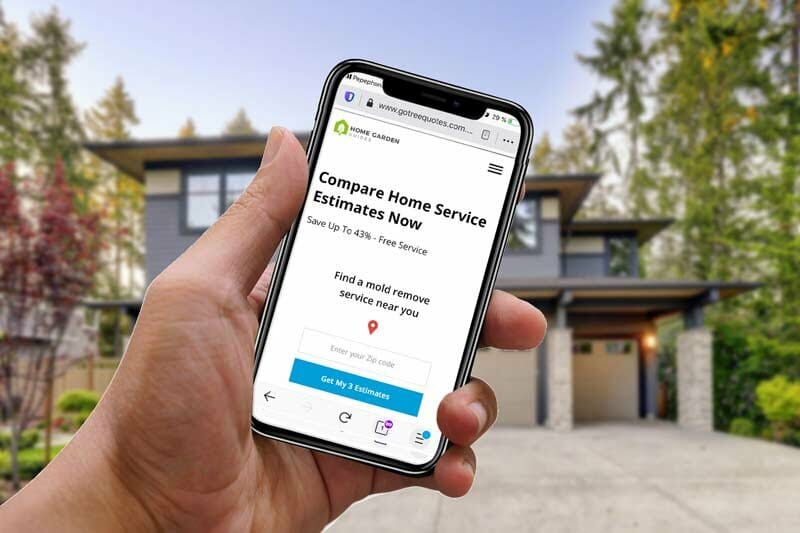 Cheap Ideas to Fence a ¼ acre lot
Pinewood panels that are chemically or pressure-treated to resist rot and pests will cost you from $12 to $19 per linear foot installed. This is a far less expensive option than cedar or redwood. If you have the possibility, always handpick fence panels from the lumberyard to ensure that they aren't green or damp, because if they are, the wood will easily move out of place once in the ground.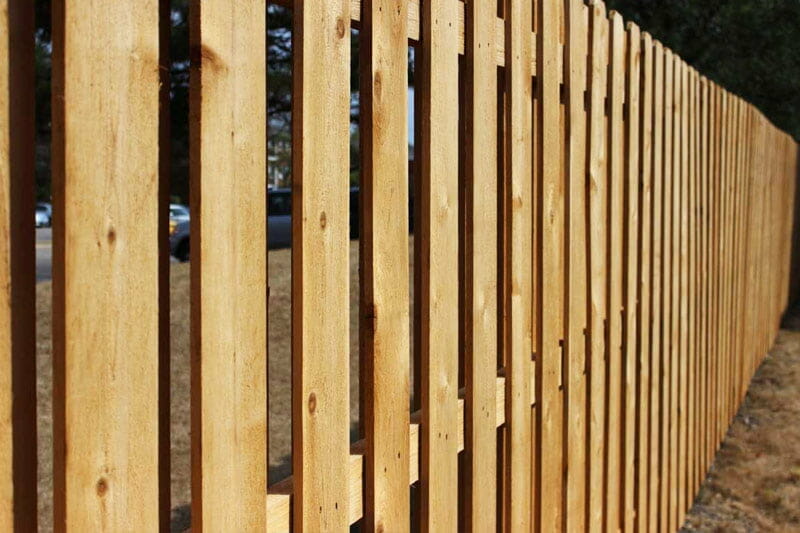 If you are dealing with a small budget and a large yard go with the chain link. With the price of $10 to $20 per linear foot installed it is a budget-friendly material. A chain-link fence does not provide privacy like a solid fence, but you can easily make it private, and also you can improve the appearance by painting it with an oil-based exterior paint.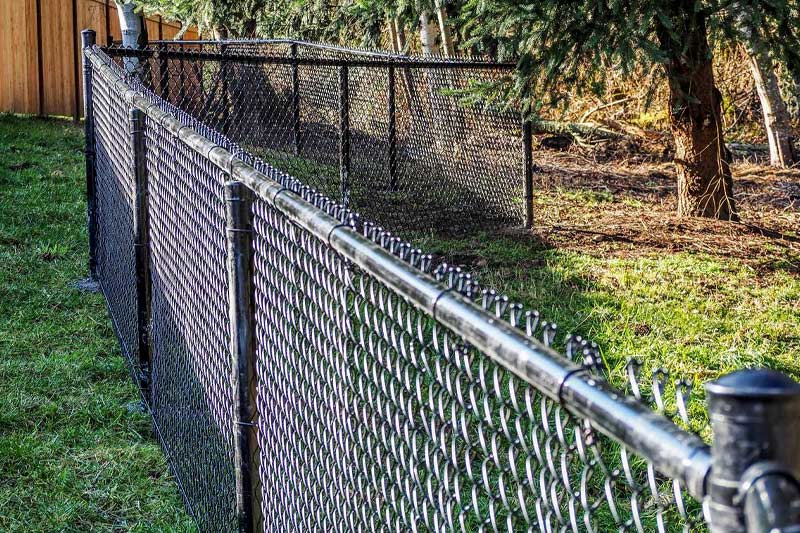 This low-cost option is hard to beat when it comes to reining in livestock or keeping out of your property predators like wolves and coyotes. Barbed wire costs range from $1.50 to $2.00 per linear foot.
Three to five strands of barbed wire are stretched horizontally between metal posts around the property line, with wood or metal posts installed at corners to hold the wire up. You must know that barbed wire fences are only permitted in rural areas.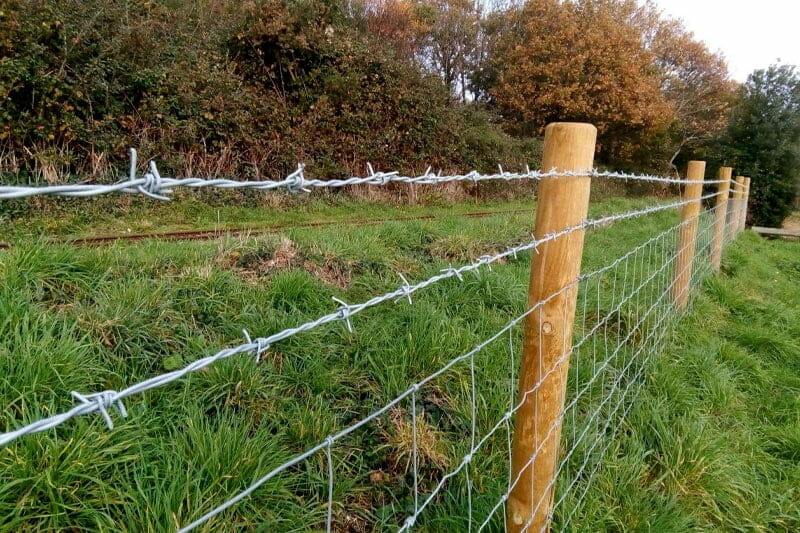 This option will provide you wooden fence for free. You can DIY from pallets that you can pick up free of charge at nurseries, construction sites, and other venues.
Pallets can be installed either vertically or horizontally between vertical pallet posts, either with or without space in between. Handle them with care because pallets can contain splinters and nails. If the pallets have an IPPC logo that means that they were heat-treated or fumigated to prevent the spread of insects or plant diseases.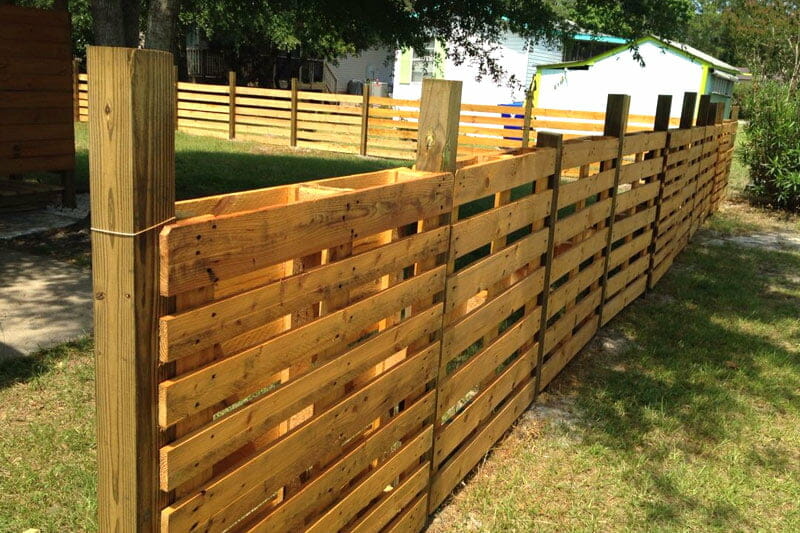 Split rail is traditionally used on farms and ranches to corral animals or mark property boundaries, the split-rail fence has made the leap to the ranch and Southwestern-style homes and beyond. Split rail fence costs vary from $10 to $20 per linear.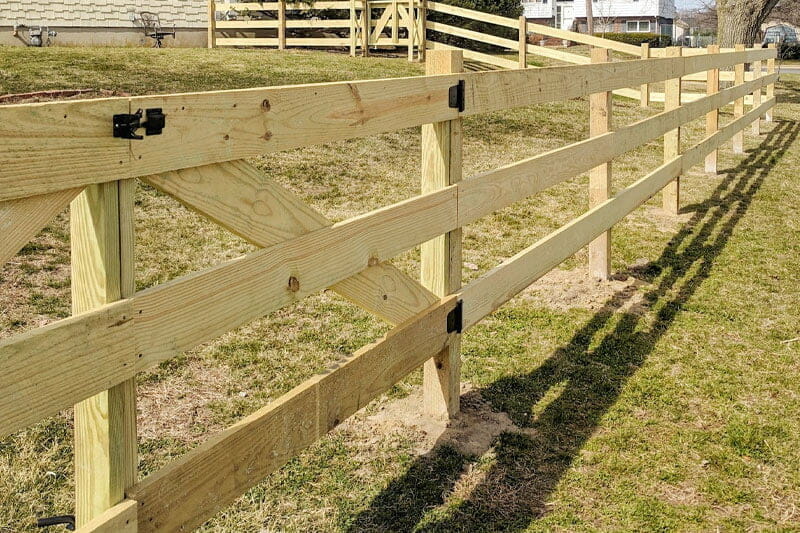 Timber logs, usually cedar or chestnut, are split lengthwise into "rails" and then stacked horizontally between short or tall vertically oriented posts. This fencing uses less material than solid varieties, and so costs considerably less because there are eight to ten inches of space between individual rails.
Thin, vertically oriented balusters made of a rot-and-warp-resistant low-carbon iron alloy are placed inches apart between taller, thicker vertical iron posts. A wrought iron fence will cost you $24 to $34 per linear foot. Plain black iron posts start at the lower end of the price range, while zinc-coated ones are more expensive.