Choosing the fencing for your front yard is not as hard as people make it out. First, you only need to decide your preferred style, materials and define your budget and privacy level; then, you can pick the best option from an array of options.
Do you want to fence your front yard but don't know the best alternative that enhances the privacy of your home? Below are 12 front yard privacy fence ideas, including split rail fencing, wooden privacy fencing, chain link fencing, picket fencing, and more. We discuss why each would be a great option and how much you can expect to spend.
As one of the longest-lasting fencing options, vinyl fencing provides you value for your money. There's a lot to love about vinyl fencing, especially in your front yard. This includes vinyl's natural appearance that resembles wood fencing, minimal maintenance needs, and a relatively simple installation process.
The cost to install a vinyl fence is $3,800 on average. This is depending on location, project size, and finish options.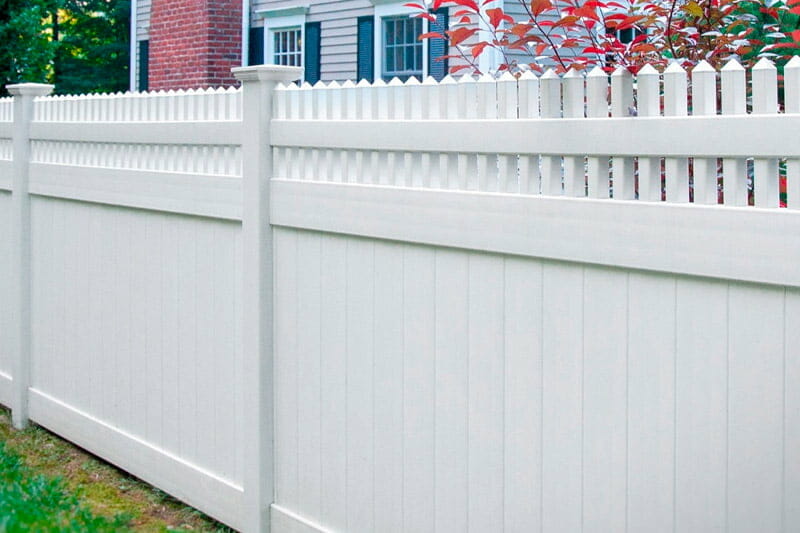 Aluminum is a lightweight metal that's malleable and easy to install in the front yard. Aluminum fences come in limitless designs and colors, allowing you to match the barrier to your home's theme and style.
The fences offer adequate security to keep intruders at bay and are more durable than wire and wood fences. Unfortunately, you will have to dig deeper into your pockets to install an aluminum fence. The low-end cost of installation is $2,500 whole the high-end cost is $12,500.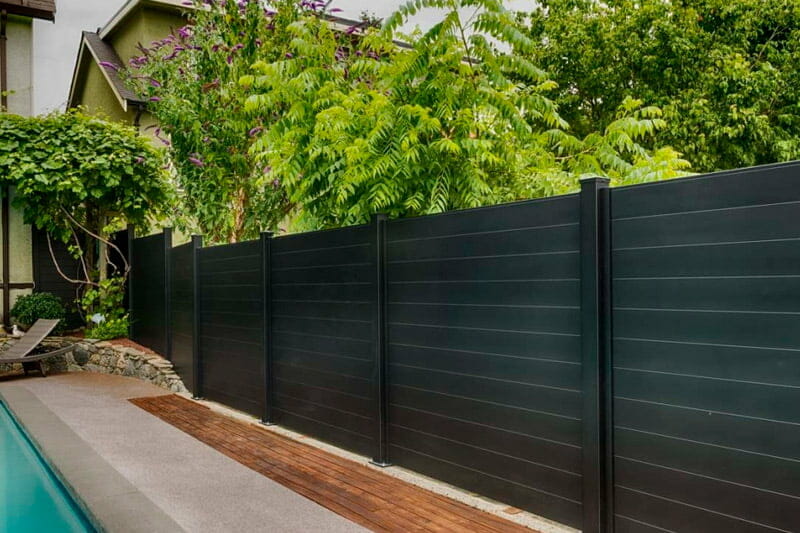 You are lucky if you live in warmer climates because you can easily grow a bamboo fence along your property line. Don't fret if the climate in your area of residence does not allow you to plant bamboo trees, as you can go with dried bamboo fencing that's available in rolls or panels.
Bamboo is very beautiful, and you can mix it with other materials, like brick or concrete, to create a unique modern look. Installing a bamboo fence is ranges between $12 and $23 per linear foot, which is cheaper than vinyl and picket fencing.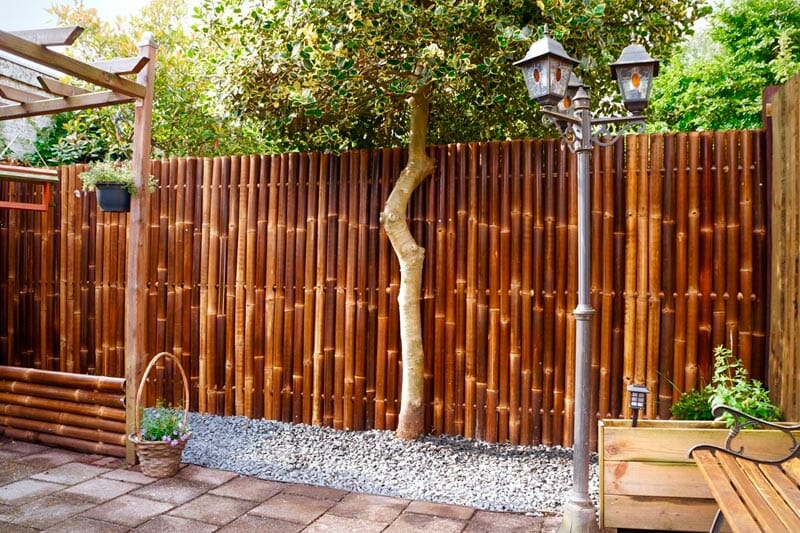 Chain-link front yard fencing is an inexpensive option that lacks the appeal and privacy offered by most other alternatives. However, they are a good option if you want a strong, durable, and long-lasting fence. You can also add privacy to your chain-link fences using privacy screens and slats.
The national average cost for installing chain-link fencing is between $1,200 and $3,500. This price is not inclusive of labor costs which range between $25 and $50 per hour.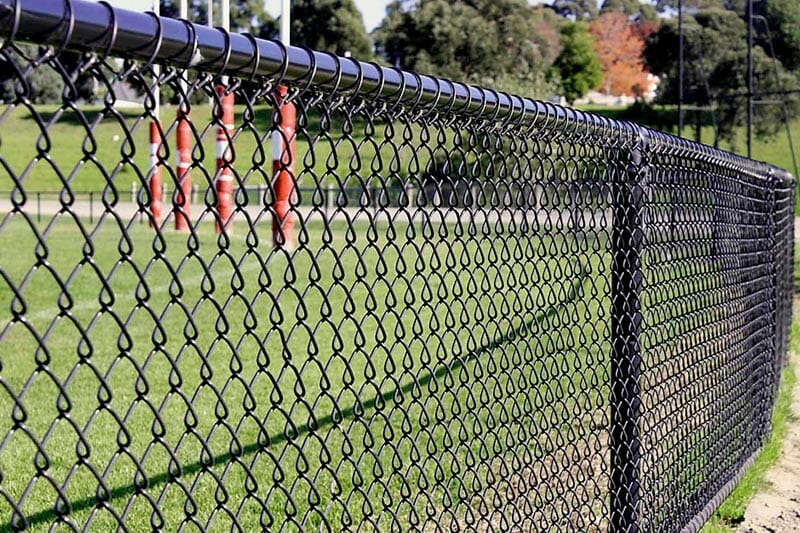 It offers privacy to a yard through the crisscrossed slats of wood. The lattices leave diamond-like spaces, allowing sunlight and wind to pass through. They are plant-friendly and come in various designs, styles, and sizes to pick the perfect fit for your yard.
You can stack them up to get to your desired height. Cheap plastic lattices cost $4.50 to $8.50 per linear foot; cheap wood lattices fence cost $7.00 to $9.50 per linear foot, and quality wood lattices $8.70 to $20.
The rustic and natural appearance of split rail fences makes them a classic front yard fencing option. Split rail fences come in all manner of shapes and sizes. The best for your front yard depends on your preferences and budget.
Cedar split rail fencing is a popular choice because it is affordable, eco-friendly, requires minimum maintenance, and can withstand harsh weather conditions. It will cost you roughly $12 to $20 per linear foot.
Steel is an alloy of iron and carbon, making it one of the strongest fencing materials. It can also be combined with other materials, such as tungsten, for added durability.
The average cost of installing steel as a privacy fence is $7-$10 per foot. Including posts and gates may make the cost of installation go up.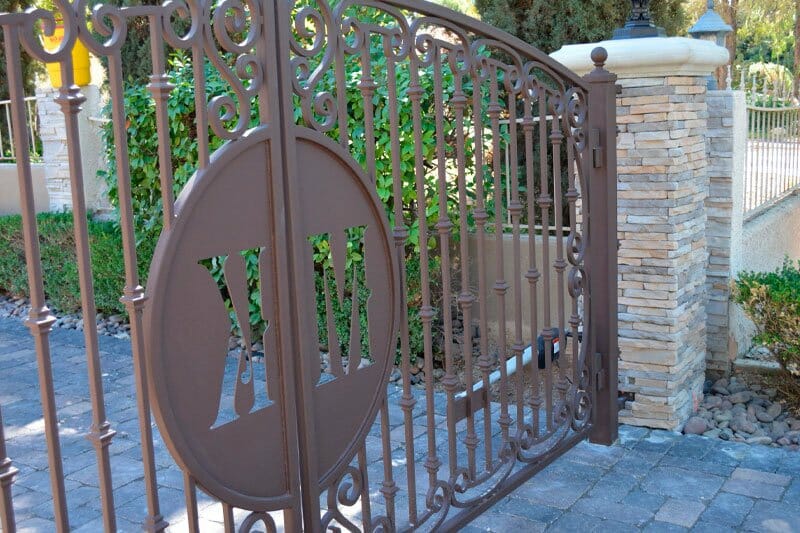 If you are looking for a front yard fencing option that screams elegance and sophistication, then rest assured, wrought iron is the one. Wrought iron fencing is a classic option that offers you privacy, high-level security and boosts your curb appeal.
However, all this glitz and glam come at a price. It will cost you anywhere between $25 and $35 per linear foot for labor and material costs.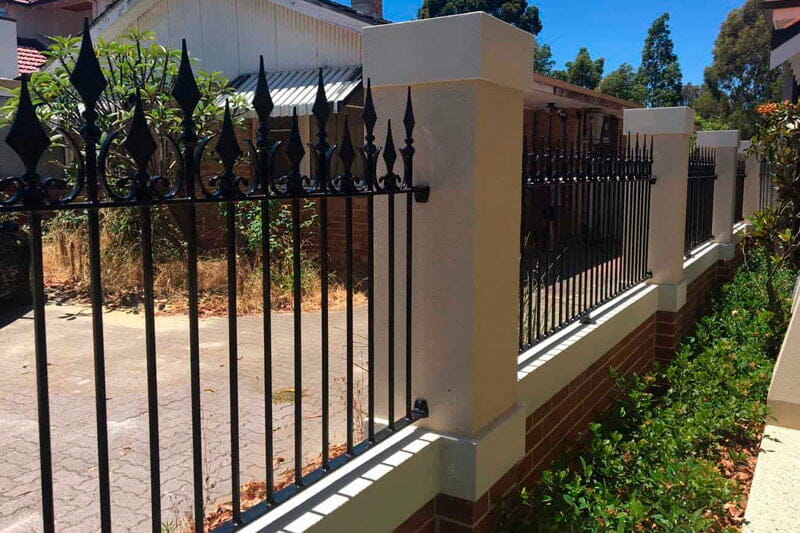 Picket fences are a popular front yard fencing option because they comply with most homeowner fencing regulation codes, are highly decorative, and add to the aesthetic appeal. You can enhance the privacy of your lawn by enclosing your picket fence or making it higher than usual.
The average cost of installing a picket fence per linear foot ranges between $23.50 and $38.00. Depending on the picket material you prefer, terrain fence height, project size, and preparations costs, this price can go up or down.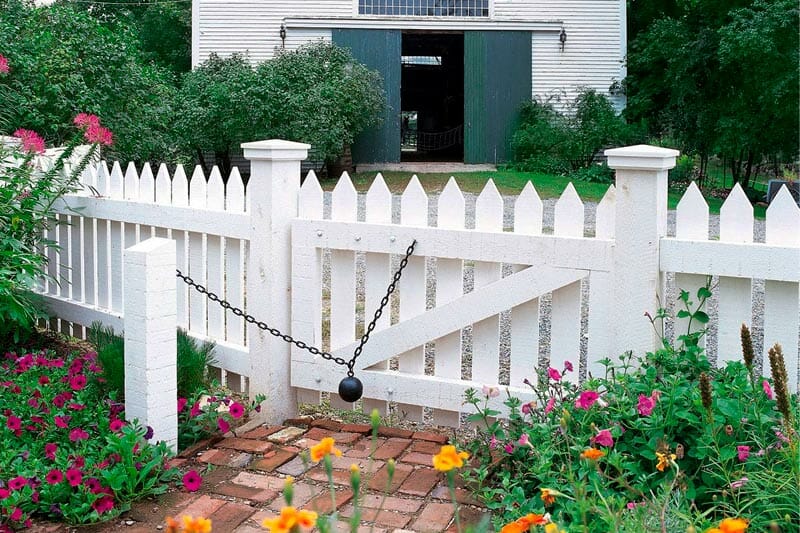 Fast-growing privacy hedges effectively add privacy, texture, and interest to your landscape. When maintained properly, hedges cost less than most other front yard fencing alternatives and have a higher environmental significance.
The cost of planting a hedge is determined by the price of seedlings in your locality and the landscaping fees—typical labor costs for planting a 209-foot hedge range between $45 and $65. Hedges will need to be trimmed regularly and usually cost $35 per hour.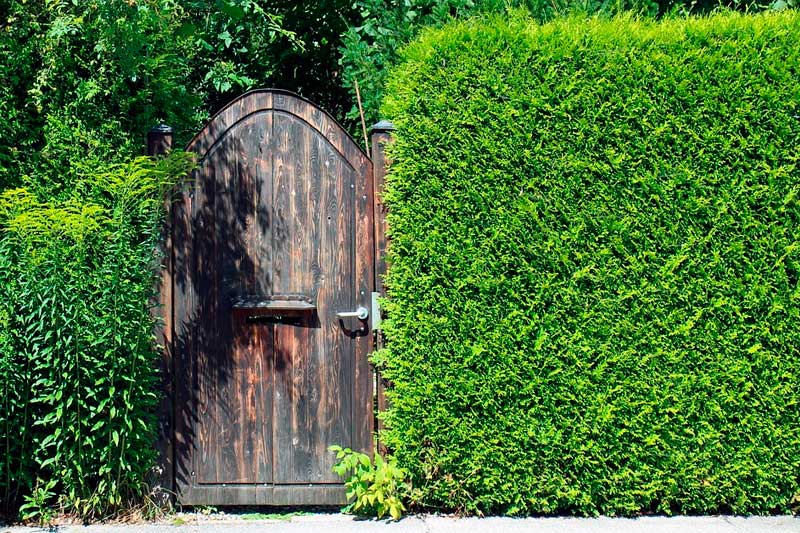 Wire fences are a great way of marking property boundaries. They serve as an ideal way of ensuring privacy in your property without blocking out the natural surroundings.
Different factors determine the cost of wire fences, including the installation cost, the purpose of the fence, and the thickness of the fences. The national average cost of installing a wire fence is $2,400. The installation cost per foot is between $1- $8.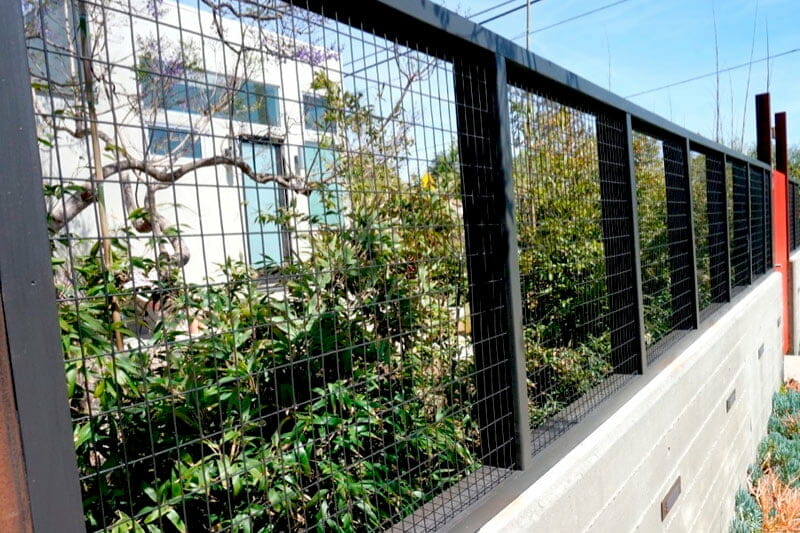 Wooden privacy fences are the most ideal if your home is on a busy street, too close to a sidewalk, or if you want to achieve maximum privacy. In addition, wood fencing provides you with desired aesthetics and great flexibility when it comes to design and color options.
The average cost of installing a wood privacy fence is between $3,600 and $10,000. However, with regular maintenance and care, your wood privacy fence can stand strong for up to 20 years, providing you with value for your money.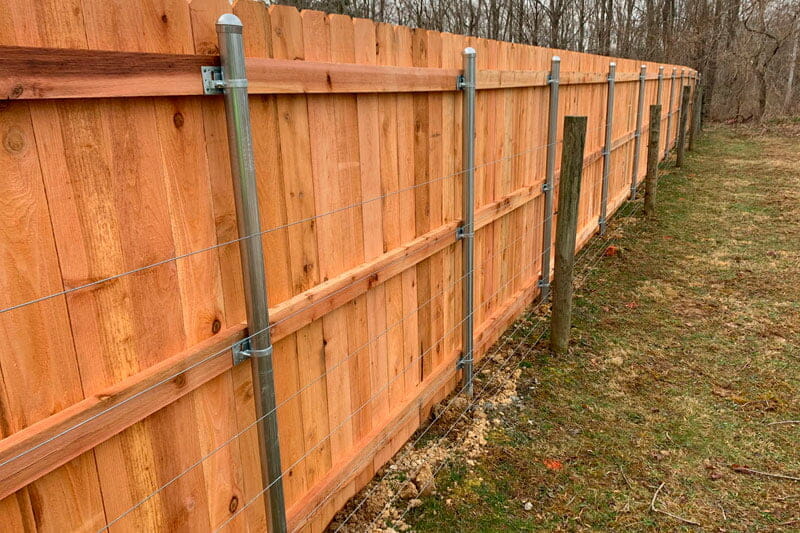 Which Is the Best Option?
All the above options are great for your front yard. However, the best option for you is one that appeals to your tastes and preferences, fits your budget, and compliments the theme and style of your home. Don't forget to consider the durability and strength as well as the levels of security and privacy offered by each fencing option.