Kickstart your kitchen renovation project by painting faded and worn-looking kitchen cabinets; it is a cheaper alternative to replacing them and an inexpensive means of reanimating your kitchen with trendy and striking colors that increase your home value.
Painters charge between $35 to $70 per linear foot to paint cabinets. Hourly labor costs range from $50 – $80. The cost of materials for a typical DIY cabinet painting project is between $90 – $175. The prices depend on the cabinet size, condition, style and layout, and material quality.
The prices you'll pay a professional to paint your kitchen cabinets vary from city to city. Expect to pay significantly higher prices if you reside in an urban location due to increased wages, higher than the average cost of living, and more significant demand for contractors.
HomeGardenGuides.com is a free service that quickly matches you with top-voted local painters.
You can get three estimates fast by real certified experts in your area in just 2 minutes.
Scroll to the top of the page and enter your Zip code.
Answer questions about your painting project.
Your cabinet painting details are forwarded to three local experts. They will send you a price estimate for the job and some friendly advice.
IMPORTANT: There is no obligation to hire. This is a free tool and service to be used at your pleasure.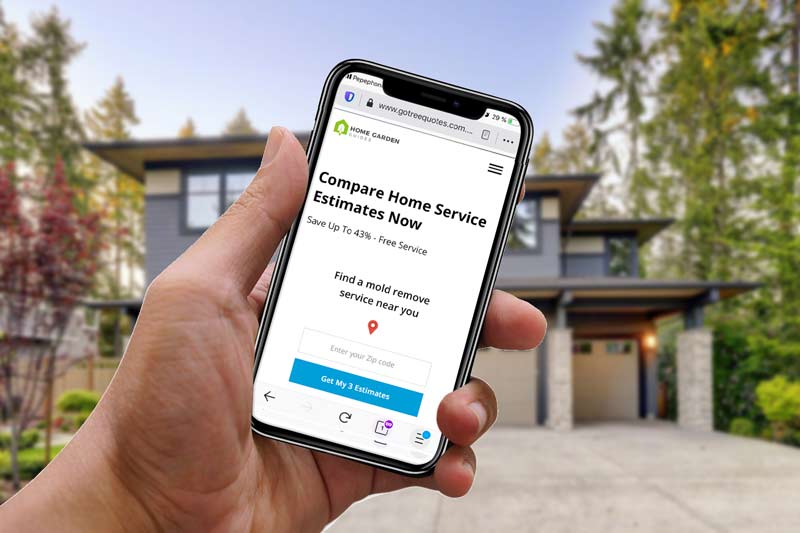 Average cost to paint cabinets
Expect to pay an average price of $55 per linear foot to have your kitchen cabinet painted by a professional. Applying a single coat of paint costs an average of $345 per linear foot. Average labor costs are $650.
The table below highlights the high and low painting costs for each service:
| Service | Quantity | Low | High |
| --- | --- | --- | --- |
| Cabinet painting single coat | Single | $35 | $70 |
| Cabinet painting w/ undercoat | Single | $55 | $95 |
| Cabinet painting per hour | 1 hr | $50 | $80 |
| Cabinet painting labor costs | Whole Project | $550 | $850 |
| Cabinet painting materials | Whole Project | $150 | $550 |
Cost to spray paint cabinets
Spray painting gives your kitchen cabinet smoother coverage and a professional-looking finish. The average cost of painting your cabinets with a spray gun is $165 per linear foot. Professionals charge between $55 – $125 per linear foot, depending on the cabinet style, material quality, and finish. For DIYers, spray gun daily rental rates range from $100 – $400.
Cost to paint kitchen cabinet doors
Painters charge average fees of $75 – $150 to paint each cabinet door depending on the door style, paint quality and finish. Removing and installing each cabinet door for painting incurs additional costs.
Additional cost factors to consider
Several additional cost factors can influence your cabinet painting costs. A few of these cost factors are:
Kitchen size: larger kitchens with an extensive cabinet layout and complicated design will cost more to paint than a smaller sized kitchen with a minimal cabinet arrangement. The cost considerations for larger kitchens include:
It takes painters more time to paint a larger cabinet arrangement which adds to labor costs.
More paint and other materials will be required, which increases material costs.
Larger kitchens often have elaborate cabinet designs which require a higher quality finish. This increases the overall project costs.
It involves more preparation. A large number of items will add to your labor costs.
Number of cabinets: the number of cabinets in your kitchen is another factor determining the project's eventual cost. Painters can charge between $75 to $150 per door or $150 to $300 per cabinet, depending on the number of cabinets in your kitchen. The more cabinets you have, the higher your painting costs.
Cabinet surface (wood or vinyl): your type of cabinet surface is another major factor that determines your painting costs. Cabinet surfaces are generally made from wood or non-wood materials such as vinyl, engineered wood, stainless steel, plastic laminate e.t.c. Painting costs for both wooden and non-wood surfaces vary significantly.
Wood surfaces
The cost of painting wooden cabinet surfaces is inexpensive compared to non-wood surfaces due to the following reasons:
Wood surfaces can be easily prepared for painting by sanding and priming.
It is easier to paint wood surfaces using conventional paint application methods. Also, wooden surfaces adhere to paint without difficulty.
Non-wood
Painting non-wood cabinets may require specially formulated paints and application techniques which increase costs. Homeowners are advised to hire professional painters with prior experience and tools to paint none wood cabinet surfaces.
Challenges of painting kitchen cabinets
Painting your kitchen cabinets poses its unique challenges. Paint spray or stains getting on kitchen surfaces and utensils is a problem during the painting process. And whether you're hiring a professional or a DIYer, you might need to perform a few non-painting tasks to prevent this and get your kitchen ready for painting.
Here are a few examples:
Dismantling: completely dismantling your kitchen cabinets is a crucial first step before painting them. This is a thorough process that involves removing the doors, drawers, knobs, and other attached hardware, and it takes about 2-3 days to complete.
Remove appliances: paint stains or spray on kitchen appliances and utensils is a big issue. Whether you're hiring a professional or a DIYer, moving appliances out of the kitchen to prevent paint from getting where it doesn't belong when painting your kitchen cabinets can be challenging, especially if you have no one to help you.
Flat vs. shaker-style cabinets
Flat cabinets: Flat front cabinets offer a simple minimalist look with solid and close-fitting frameless cabinet doors and drawers typically constructed from single plywood. Flat-front cabinets require less time to prep and paint compared to raised kitchen cabinets with elaborate detailing. They adhere to paint without difficulty and can be finished in a variety of textures.
Shaker cabinets are renowned for high-quality craftsmanship and the simplicity of design. Below are a few characteristics of Shaker cabinets:
They have clean and straightforward line door designs, which have been around for centuries.
They are usually made from high-grade cabinet wood, which bonds effectively with paint which makes the painting or staining a relatively straightforward process.
High-quality craftsmanship makes Shaker cabinets easy to disassemble for painting and reconstruct afterward.
The door designs' flat edges are prone to accumulate dirt, and special attention must be paid to these areas when prepping for paint.
Your choice of contractor can make all the difference between a successful project or an expensive, low-quality, and frustrating experience. Homeowners need to consider the following factors to avoid unrealistic expectations.
They include:
Experience: an experienced painter should be familiar with the steps involved in cabinet painting. The steps involved include;
Dismantling cabinet doors, drawers, and accessories for painting.
Preparation of the work area by cleaning and sanding all cabinet surfaces.
Application of bonding primer to cabinet surfaces.
Application of paint to cabinet surfaces.
Application of clear coat to painted surfaces.
Final inspection to identify and fix quality control issues.
Reassembling of cabinet parts, doors, drawers, and other hardware.
Cleanup.
Materials: sourcing good quality and durable products at reasonable prices is a homeowner's dream. And an experienced contractor should be able to deliver on this. Determine the type of finish you want, and consult with the painter on which product is best for your cabinets.
Methods: painters have preferred application methods like spray painting which helps them work faster and achieve a high-quality finish. However, other application methods such as paint rolling or brushing can save costs if you are on a tight budget. Talk to the painter about the benefits and drawbacks of each method and have him show you samples of each.
Timeline: kitchen renovations can be a frustrating experience for the entire family. Most likely, you will have limited use of your kitchen. Speak to your painter and have a written agreement on the turnaround time and if it's possible to have the bulk of the work offsite.
Selecting a professional: ensure the contractors you're considering hiring have previous experience painting cabinets. Interview as many potential contractors as you can, and do the following:
Get as many estimates as possible from potential contractors.
Investigate their claims, demand for references, and pictures of similar jobs they've done.
Inquire from past clients about their reputation.
Find out if they are licensed, bonded, and insured.
Should I DIY or hire a pro?
If you're a keen DIYer, then painting your kitchen cabinets should be one of those weekend home improvement projects that you finally got around to performing. Although there is some level of careful planning involved, you are operating on familiar turf, and painting cabinets is a fairly straightforward task for anyone who can wield a paintbrush. The materials required are relatively inexpensive, depending on your kitchen size, cabinet design, and layout. Labor takes a considerable chunk of painting costs, and when you DIY, you save money by not paying the costly labor fees charged by professionals.
Hiring a professional to paint your kitchen cabinets is fine if you are not the hands-on, get-down-and-get-dirty type of person. Let's be realistic here, a lot of homeowners do not have the time to paint or lack the skills and equipment to do a good job. Kitchen cabinets can arouse lots of emotions, pride and envy being the foremost ones. Remember, a professional outcome is worth every penny paid. Quality kitchen cabinets make friends and neighbors go green with envy and earn you longtime bragging rights.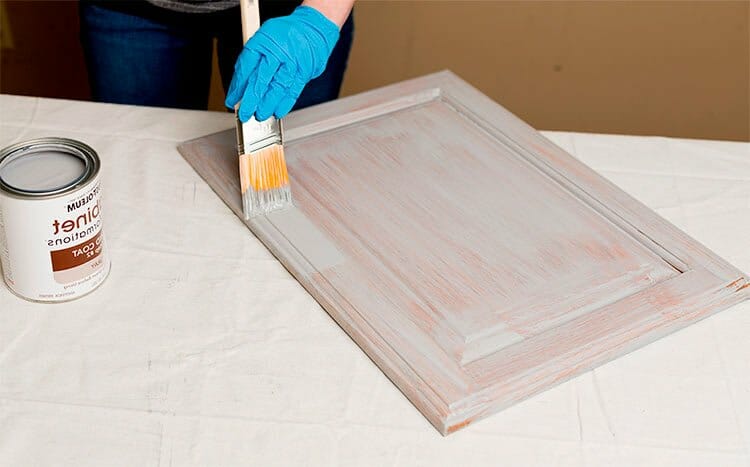 For most people, painting kitchen cabinets is the ultimate DIY project, and it is an excellent choice if you have the right skills and the time.
Below are a few pros and cons of DIY cabinet painting.
Pros
It is cheaper than hiring a professional painter.
There is no rush, and you get to complete the project on your own time.
You have creative control over colors and redesigns.
You can also use the opportunity to touch up other faded, neglected areas of your kitchen.
Cons
There is a high risk of something going seriously wrong that'll require an expensive fix.
Painting wooden cabinetry involves a significant amount of prep, which you might not have enough experience doing.
The additional cost of buying or renting equipment can reduce or eliminate expected cost savings.
Lower quality finish than having it done by a professional.
Hiring a professional may be more expensive than painting your cabinets by yourself, but it gives you peace of mind.
Below are a few pros and cons of hiring a professional to paint your kitchen cabinet.
Pros
Professionals offer advice on suitable color palettes and patterns that'll blend in with your cabinets.
They deliver high-quality results.
Professionals perform proper surface preparations before painting, ensuring a long-lasting painting job.
Hiring a professional gives you free time to focus on other pressing issues.

Cons
Hiring a professional is expensive.
You have reduced creative control.