While stained wood pieces usually look great, there are times when one just needs to change their look in order to match a home's general decor.
You can paint over stained wood. However, in order to do so effectively, you may have to take extra steps. This includes sanding and deglossing the item in order to make it easier for the paint to bond with the stained surface. Using a high-quality oil-based primer is also necessary in most cases.
Here is what you should know about painting over stained wood, and the specific steps that you need to take in order to get the best results possible.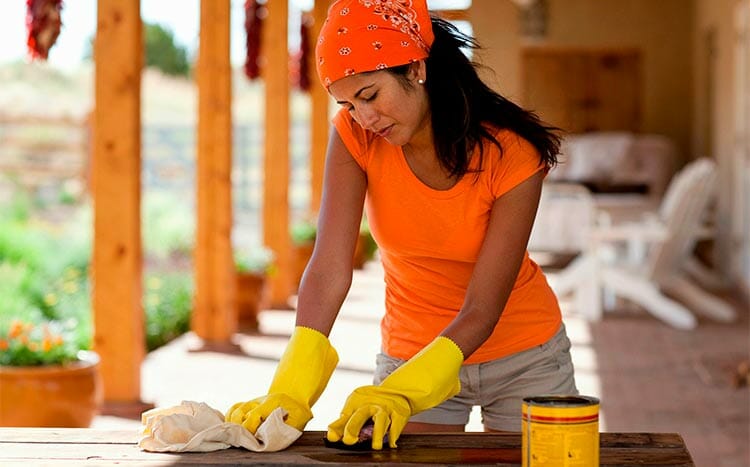 Yes, it is a good idea to sand stained wood before painting it. This is because sanding removes the glossy layer that normally covers stained wood. It grinds it away and thus allows for better bonding between the paint and the surface.
However, sanding is not a must. This is so even in cases where the stained wood has been covered by an extra coat of lacquer or polyurethane. Why? Because instead of sanding, you can opt to use a chemical deglosser. Wiping the surface with the deglosser is usually enough to erode the glossy coat and hence giving the paint a better chance of sticking to the wood.
And in cases where the stain does not have an extra layer of protection, paint can still stick. That is, provided you apply an oil-based primer before applying the coat of paint.
What if it is freshly stained?
Yes, you can still paint over freshly stained wood. The only challenge will be that the stain color will be stronger than if it had aged, and so proper priming will be necessary.
Will I need a special primer first?
Yes, you will need a special primer in order to paint over stained wood.
The primer that you will need has to be able to stick to a stained wood surface. It also needs to be good enough to prevent the stain color from over-bleeding into the paint. And since stained wood surfaces tend to have some imperfections, a good primer should be able to hide these.
With a special primer, you can easily get away with not sanding the stained surface. This is because it will be able to stick to even the glossy layer that most stained surfaces have. In doing so, it will provide a more paint-friendly surface on which the subsequent paint coat will bond with.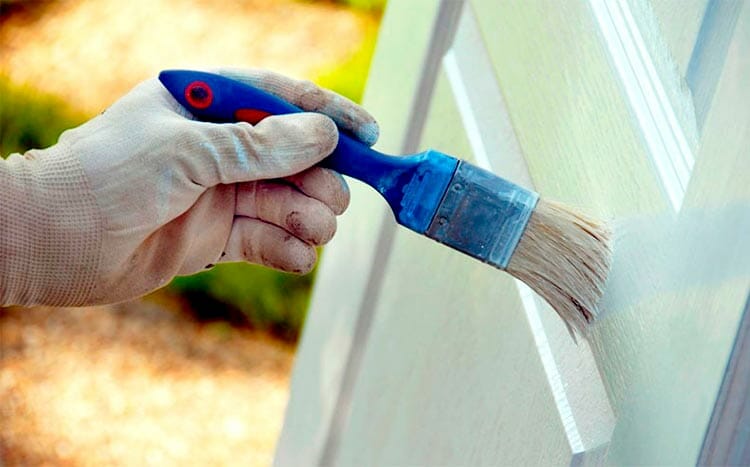 How to paint over stained wood
Getting high-quality painting results is easy when it comes to painting over stained wood. Here are the steps that you should follow.
Start the process by getting rid of any dirt, debris, cobwebs, and any other impurities that may be on the surface of the item. To do this, simply use soap and water to wash the surface. Let the surface dry, and once it does, you can then dip the tack cloth in a TSP cleaning agent and then use it to wipe off any greasy layers.
After the surface has dried, use the 150-grit sandpaper to slowly grind away the glossy coat that the item has. Doing this gets rid of the glossy layer while also exposing a more paint-friendly layer. There is also the fact that sanding can be used to remove tiny imperfections on the surface.
While sanding is pretty good at removing the glossy coat, there are times when it is not enough. To make sure that there is nothing standing between the primer and the wood surface, it is always good to use a chemical deglosser. Using it right after sanding will ensure that you get rid of any of the remaining traces of gloss.
Since the sanding process creates dust, you will need to get rid of this dust. A vacuum will come in handy in helping you to do so. And so will a tack cloth. Simply use either of them to completely rid the surface of any traces of dirt and dust.
Once the surface is clean, it is now time to apply the primer. Use the roller to apply it on flat surfaces and the brush to apply it onto hard-to-reach areas. When doing so, always remember that thin coats are always the best coats.
As far as the best type of primer to use, oil-based primers should be at the top of your list. And when you are done applying it, give it time to dry before moving to the next step.
After the primer dries, it is now time to apply the first coat of paint. Use a paint roller to apply it over the surface. Do so in the direction of the wood's grain in order to get better results. And after you are done, give the paint enough time to dry.
It is only after it dries should you apply the next coat of paint.
Once you are satisfied with the paintwork, and after the last coat has dried, you should then arm the item with a protective layer. A coat of high-quality polyurethane usually does the trick and applying it to the surface thus advisable. Using paste wax is also an option that you can explore. However, neither of these are mandatory, especially if you are using high-quality paint for your project.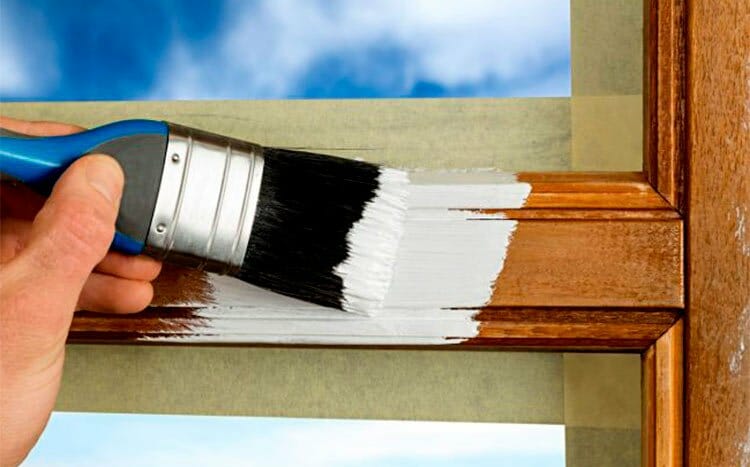 Materials needed to paint over stained wood
The following are the materials that you will need for this project:
Soap and water
150-grit sandpaper
A chemical deglosser
A TSP cleaning agent
A high-quality paintbrush and roller
A high-quality primer
A protective finish
Tack cloths