When looking for a painter, one of the best hacks you can have in your arsenal is having an idea of how much things cost. This wil give you leverage in the negotiation process.
Most Americans spend anywhere from $300 – $6,000 to hire a painter depending on the size of the project. This comes to around $0.50 – $6 per square foot or approximately $25 – $55 per hour.
Nonetheless, the actual costs you'll incur will significantly vary depending on various factors.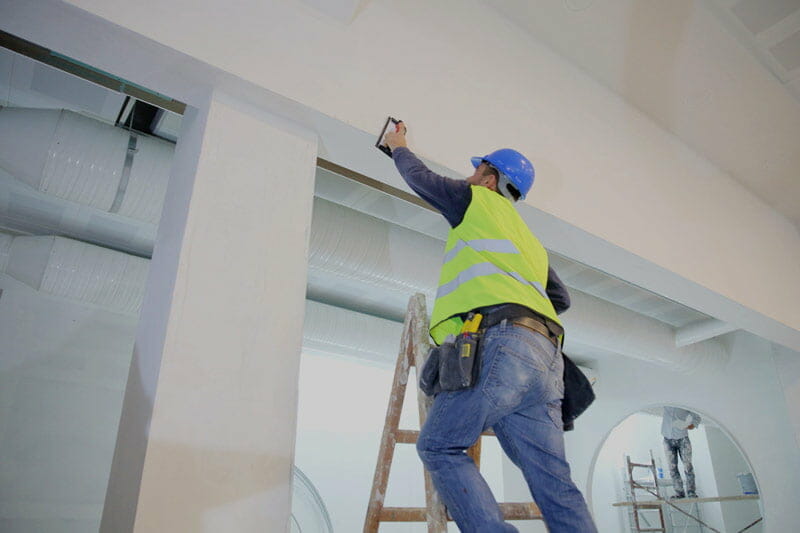 Professional Painters' Cost
The average cost to paint a house ranges between $0.50 and $7 per square foot. However, most commercial painters will charge you anywhere from $2 – $9 per sq. ft.
Note that in most cases, these costs are estimates for an interior painting job using two coats of paint.
For contractors charging by the hour, the average costs are usually between $20 and $100+. Per day, this is usually between $200 – $600.
As you'd guess, a painter will charge you differently when painting each room. This is because some rooms serve the same purpose. i.e., bedrooms, places like kitchens, and bathrooms are more complex.
For instance:
In the bathroom, the painter may have to use water-resistant and mold-resistant paint, which is usually more expensive.
Other open rooms like the living room and bedrooms, may require more than one color for the paint, which adds to the costs. Painting the ceilings, baseboards, doors, trims, and windows also adds to the costs.
However, a professional painter will charge you anywhere from $200 – $800 to paint a 120 sq. ft room.
Here's how much you can expect to spend per room:
Room (s)
Walls
Walls, Doors, Trims,
Ceilings and Baseboards
Kitchen
$250
$750
Master Bathroom
$200
$600
Bathroom
$150
$350
Living Room
$300
$1,200
10 X 12 Bedroom
$400
$850
14 X 16 Master Bedroom
$750
$1,300
Basement
$545
$2,920
Note: These prices could be much higher or lower depending on the size of your rooms.
Cost To Paint an Apartment
The table below shows the average cost to paint an apartment.
| Apartment | Low | High |
| --- | --- | --- |
| Cost per sq. ft | $1 | $3 |
| Studio Apartment | $700 | $1,600 |
| One-bedroom | $900 | $2,500 |
| Two-bedroom | $1,100 | $3,000 |
| Average | $1,000 | $3,000 |
The average cost to paint an apartment ranges between $1 – $3 per square foot. However, most apartment owners spend between $1,000 – $3,000 on the job.
If you have a studio apartment, a painter may charge around $700 – $1,600 and between $900 – $2,500 for a one-bedroom apartment. A two-bedroom apartment will cost you between $1,100 and $3,000.
The actual amount you'll spend, however, will depend on the size of the rooms and the quality of paint you use.
Cost of Interior Painting
The national average cost of interior painting stands at around $0.85 per sq. ft or between $0.70 and $1 per square foot. If you include the ceilings, trims, and baseboards, these costs could go as high as $3.50 per sq. ft.
Most painters charge around $250 – $400 when painting interior walls, but this could be higher depending on the area to be covered. For commercial and storied buildings, this could go as high as $2.50 – $6 per square foot.
Cost of Exterior Painting
More often than not, the cost of painting your home's exterior is likely to be higher than that of painting the interior. This is mainly because exterior paints tend to be more expensive.
On average, expect to spend between $1 – $7 per square foot on exterior painting. On labor alone, a painter may charge you anywhere from $1 – $3 per sq. ft.
For the entire project, your painter may charge anywhere from $1,500 – $10,500 depending on the size of the house and the number of story floors.
Generally, it's always more expensive to paint a two-story home than a one-story house.
If you're looking to paint your roof, most painters will charge you between $1.50 – $3 per sq. ft. However, the slope, size, and type of paint used for the roof will play a pivotal role.
On average, most painters charge anywhere from $1,400 – $3,000 for the standard 1,200 sq. ft roof.
As a rule, it's always cheaper to paint a flat roof compared to a sloping one. This is because steeper roofs expose the painter to more risks so they spend more on precautionary tools.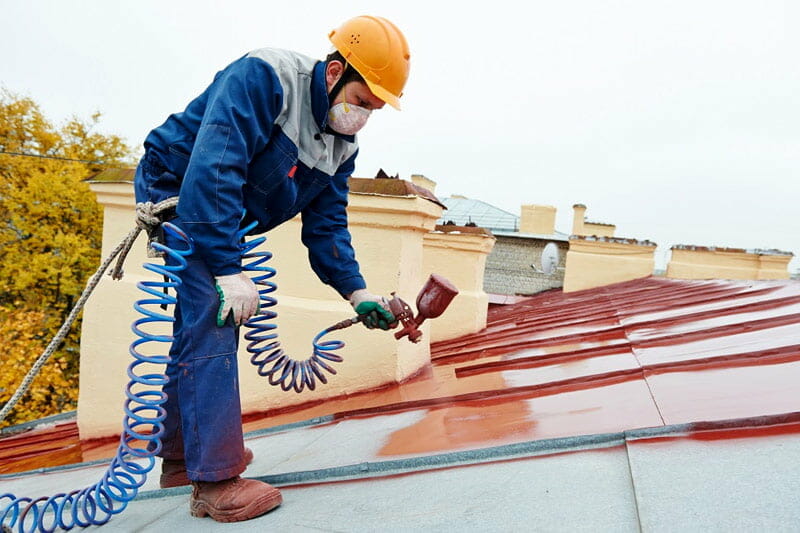 Does the Cost Vary by Location?
Yes! Where you live has a considerable impact on how much a painter will charge you. This is because paints and other materials vary in cost in different areas.
Moreover, the distance a painter will have to travel and transport the materials to your home will also vary.
This is why you might notice a staggering difference in the cost of hiring a painter in different locations. The more distance the painter has to cover, the higher they'll charge you.
Factors Painters Consider Before Taking a Job
Before handing you their total estimate, a painter considers several factors to help them determine how they will charge your project. The most important factors include:
Labor costs usually account for nearly 40 – 60% of the quote you receive from your contractor. Most painters charge between $25 – $120 per hour for the labor or around $1.50 – $6 per square foot for those charging by surface area painted.
You might also find some of the bigger contractors charging a flat fee of between $75 – $200. This is regardless of the size of the job at hand, to help them cover their time and expenses.
Painters who charge you per day often charge anywhere from $250 – $600 for one 8-hour day. Keep in mind, most painters cover approximately 150 – 350 square feet per hour.
In most cases, the big range in labor costs is caused by the difference in skill, experience, and productivity. More productive and experienced painters will always charge higher for their work.
If the painter is bringing their paint, they'll also include the costs in your overall quote. A gallon of paint goes for around $30 or between $20 – $40. This could, however, be higher if you're looking for exterior and some bathroom paints.
Each gallon may cover around 400 sq. ft of room. Nevertheless, your painter may get discounts of up to 30% for it, and this may decrease these costs.
Besides the paints, the contractor also includes the costs of the tools, supplies, and other materials he/she will need for the job. Most painters, on average, spend between $50 – $150 on these items.
These prices may, however, be higher when painting bigger houses and story houses because they might need more equipment and materials.
Additional Factors That Increase a Painter's Cost
Other factors that a painter considers when setting their prices include:
Repairs and replacements – Most painters can also perform basic repairs on your walls and ceilings. Therefore, if you have damaged walls, holes, gaps, and cracks, your painter will charge you higher. Normally, this is usually an extra $50 – $75 to the painting costs, but it could be higher depending on the damage.
Permits – In some states, you'll need a permit to repaint your home's exterior features like a fence, or if you need to make some replacements before the painting. Obtaining these permits may cost you around $200. Check your local council office for any such requirements.
Prep work and surface preparation: Most contractors consider prep work as a separate task from the painting. Therefore, tasks like moving furniture, wallpaper removal, drywall repair, sanding, and patching will be charged separately. Expect to spend an additional $0.30 – $4 per sq. ft to have the painter do the prep work.
Trims – Painting your window and door trims is also expected to increase your costs by at least $2 to $6 per sq. ft. You can, however, negotiate these costs with the contractor to get a fair deal.
Decorative painting and special details – If you want special painting and designs on a feature wall a professional is likely to charge you more. In most cases, stenciling or adding an accent wall will increase the painter's charges by almost 50%.
Lead paint test – If you're dealing with an old home, you might also have to pay more for the painter to conduct a lead test before painting. This will cost you an additional $250 – $500.
Tips To Reduce Your Painting Costs
Now that you know how expensive your painting project can be, it's time to learn how you can cut down some of these costs. Some of the most effective tips we have for you include:
Do the Prep Work and Repairs
Once again, labor is your biggest expense on any painting quote.
By handling all the prep work tasks like moving furniture, removing the wallpapers, patching, sanding, covering outlet sockets, and scraping, you'll significantly reduce these costs.
Paint Your Home More Consistently
While this sounds like an extra cost for you, it's actually a very helpful tip, especially when dealing with the exterior.
Instead of waiting for the paint to start peeling off and flaking, painting early will make the process easier and much cheaper.
To put this into perspective, a painter may spend just 10 hours on a regularly painted house, instead of the 40 hours spent for your already peeling paint.
Be More Conscious When Choosing Colors
The colors you choose to paint your house are also a key factor in determining price.
For instance, if you're painting from a dark color to a lighter one, you might need more coats of paint which means increased labor and material costs.
If possible, opt to reuse the same colors in different rooms. Doing this will reduce the number of paints you have to buy which ultimately saves you money.
That said, the most important part of the painting is choosing the right painter. If you can get this part right, your job is as good as done.
Here's our take on how you can find the right painter for your home.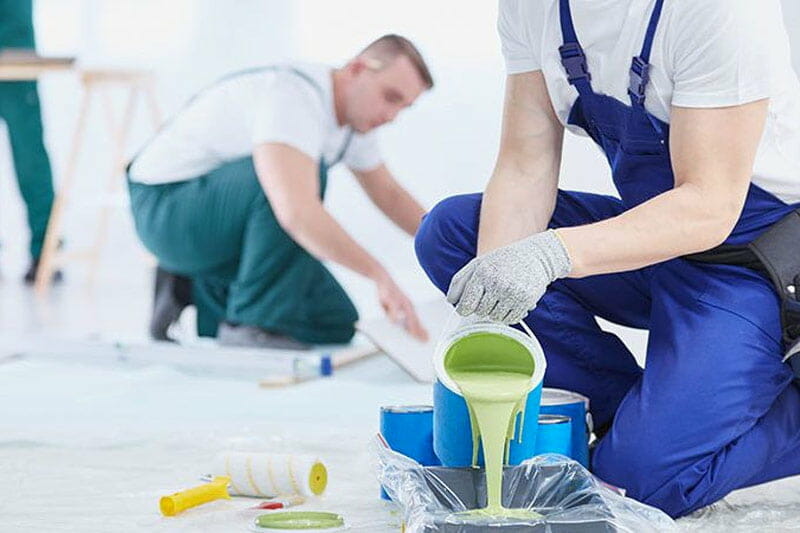 This is the cardinal rule when hiring any home renovations contractor.
Seek at least three well-detailed quotes, which indicate exactly how the painter arrived at their prices. Doing this will give you an idea of how each aspect of the job is priced.
Check Licensing and Qualifications
Licensing and the qualifications is also a critical factor to consider. You want to be sure that the painter you hire is licensed to operate within your state, and also bears the required credentials.
A few things you could ask for include a copy of their license, warranty, and also insurance.
Besides the credentials, your make-or-break moment should come from the experience. Always go for a painter who has been in the industry for a long time and can prove that they've worked on a similar project before.
Prioritize Word of Mouth Recommendations
Look to your friends, family, or neighbors for recommendations on a painter they've recently worked with. People you know are likely to give you honest feedback on their experience with a contractor and how good their job is.
You might also get a discount on the job due to the referral!
Once you've settled on each detail with the painter, it's important that they should be willing to document everything.
Ask for a contract that defines your payment details, painting timeline, how it'll be done, and even which materials and paints will be used. This will come in handy if any challenges arise on the job.
Looking for a Painting Contractor Near Me?
HomeGardenGuides.com is a FREE service that quickly matches you with the top-voted Interior and Exterior Painting Specialists. You can get 3 estimates fast by real certified experts in your area in just 2 minutes.
All you have to do is:
Scroll to the top of the page and enter your Zip code.
Answer questions about your painting job
Your painting job details are forwarded to three local experts. They will send you a price estimate for the job and offer some friendly advice.
IMPORTANT: There is no obligation to hire. This is a free tool and service to be used at your pleasure.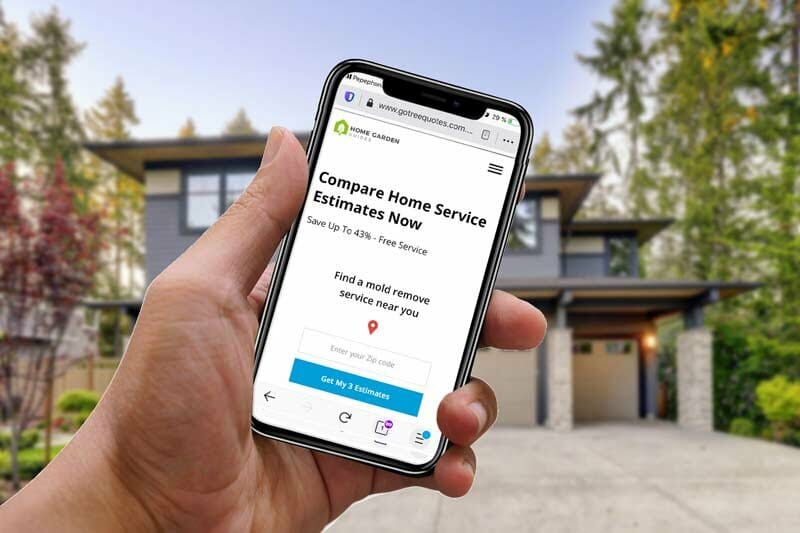 The average cost to paint a room ranges between $1,000 – $3,000.
Not really. While they might be useful for short-term painting projects, a cheap painter is likely to use low-quality paints which will peel off and get damaged quickly forcing you to spend money on painting more frequently.
The average cost to paint a house stands between $0.50 – $6 per sq. ft. Therefore, painting a 1,200 sq. ft home will cost anywhere from $900 – $7,500.