The garage is an essential part of the house that offers protection to your vehicles and other household items. It is also a prominent exterior for your home. Therefore, you should take good care of it, just like you do to the rest of the house. Your garage door needs to be painted frequently to improve its aesthetic appeal and life.
The cost to paint a garage door is $327 to $490 on average. If you are painting it yourself you will save on labor costs, you can spend approximately $65 to $155 on materials.
The door's size and the quality of the paint you use will dictate the overall cost of the project. It is recommended you hire a professional painter for this to get a perfect finish.
| Service | Quantity | Low | High |
| --- | --- | --- | --- |
| Garage Door painting cost | Single | $127 | $213 |
| Double Garage Door Painting cost | Double | $147 | $490 |
| Garage Door painting labor cost | 1 Hrs | $35 | $65 |
| Garage Door painting job supplies | | $21 | $24 |
| Strip and prep garage door | Single | $110 | $220 |
| Strip and prep garage door | Double | $220 | $375 |
| | | | |
| Total per square foot | | $1.29 | $2.74 |
The national average cost for painting a garage door is $220 for a single door and $500 for a double door. The painting cost is separate from other preparation costs. If you need old paint stripped or to tread a metal door for rust, this will take more time and cost more money.
The actual cost to paint a garage door will depend on the job size, finish options, location, and door conditions.
Garage door painting per square foot
The total cost to paint a garage door per square foot is $1.92, with a range of $1.23 to $2.61. This cost can vary depending on the job size, condition of the garage door, your location, and the quality of paint you use.
To get the right estimates, ensure you consider all the cost factors. These include the cost of materials, labor cost, repair costs, and remediation cost, among others.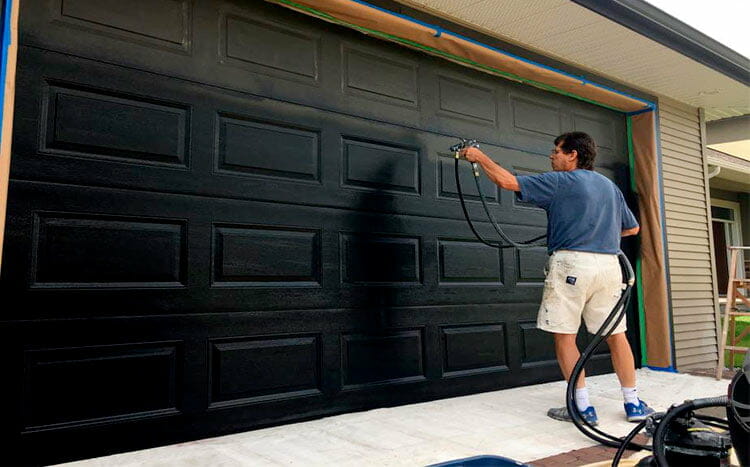 Single garage door painting cost
For a single garage door, expect to pay anything from $127 to $322.
This price will, however, depend on the state of the door. If it is in good condition, the cost will move to the low end because you will not incur repair costs. Also, a single coat of paint may be enough.
However, if the paint is cracking, flaking, peeling, or chipping, you will have to strip the paint first and clean the door before you paint it. This may need two coats of paints for a flawless finish. Thus, the cost will move to the high end.
The size of the door also matters when painting. If the door is big, the cost will be higher because you will need several cans of paint.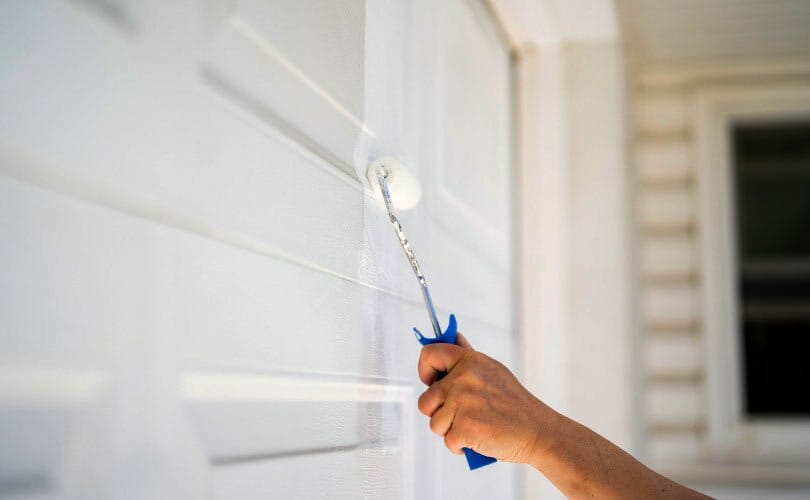 Double garage door painting cost
The average cost to paint a double garage door is $355. Prices do range between $220 – $500 depending on the current condition of your door and the amount of prep needed.
The quality of paint and the pro painting service used is also a large factor in price.
Garage door repair and prep cost
The average cost to repair a garage door is $190, coming in between $125 and $290, including materials and labor. Expect to pay a minimum of $85 and a maximum of $800 depending on your locality, and other factors. This cost will depend on the door type and size. Also, the type of repairs needed dictates the final cost of repairing the garage door.
Common garage door repairs include the repair of springs, cables, openers, track, sensor, and locks. Each of these items costs anything between $85 and $290, depending on the quality. So, to know the actual cost to repair and prep a garage door, make sure you check all the items and areas that need repairs.
It is essential to spot damages and repair them early to avoid having to replace the entire door. If the door is failing due to age, you may need to replace it at the cost of $550 to $1,800. To avoid costly repairs and replacements, ensure you do frequent maintenance to your door.
If the repair does not require any new parts, you can pay a minimum service fee of $70 to $100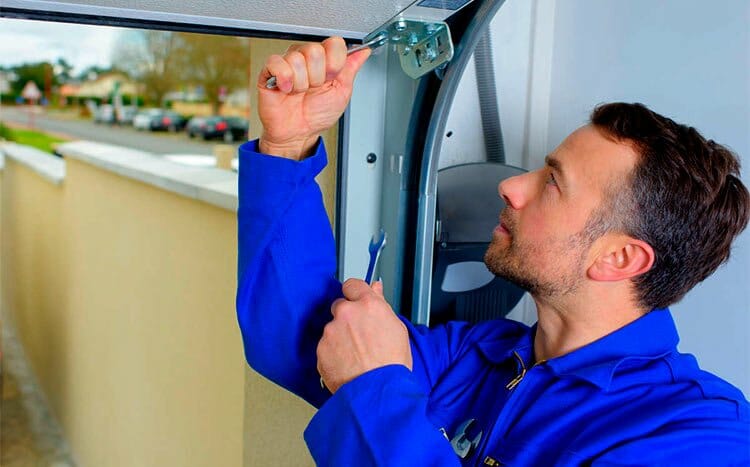 How much paint do I need for a double garage door?
One gallon of paint is sufficient for the double garage door. You can get two to three coats of paint out of a gallon.
You may need more paint when painting priming or over a light color over a darker color.
Average cost to repair garage door
| Part | Average Repair cost |
| --- | --- |
| Spring | $120 – $350 |
| Opener | $75 – $300 |
| Cables or chain | $85 – $200 |
| Tracks | $125 – $300 |
| Panel | $250 – $800 |
| Sensor | $85 – $100 |
| Locks | $95 – $325 |
Cost to repair garage door spring
Spring replacement is the most common repair for garage doors. They have a life span of 10,000 cycles. So, after 10,000 times (14 years) of raising or lowering your door twice every day, the springs will probably need a replacement.
If the door does not open evenly on both sides, does not open fully, or does not stay up, you need to replace the springs. You will spend anything between $50 to $290 to repair or replace springs. If your door uses torsion springs, the cost to repair/replace will be about $200 to $290. Extension springs are cheaper and will cost about $50 to %95 to repair and replace.
A tilt-up door spring repair or replacement cost can be between $150 and $200, while a roll-up door costs $200 to $250 for a garage that can hold two cars.
Cost to repair/replace garage door openers
It costs an average of $150 to repair garage door openers. This price ranges between $100 and $190, including parts. You can pay up to $85 for minimum repairs while the cost shoots to $300 to $500 if the opener is completely broken.
Most openers last for ten to fifteen years. If you buy a high-quality and proper size opener, it will serve you for a long time.
Cost to repair garage door cables
If your garage door cables need repairs, you can spend an average of $145 for the replacements. The cost ranges from $85 to $200 depending on the extent of the damage. This price is inclusive of labor and materials.
Cost to repair garage door chain and pulleys
If your garage door is clicking or lifts unevenly, it is time to replace the pulleys and chains. Professionals charge about $85 to $160 for pulley replacements, while chains and cable replacements go for approximately $100 to $200.
If you want to replace the pulley yourself, you can purchase it for about $5 at a local store. This will incredibly cut on the repair cost, but you must be certain that you can handle the job. Pulleys and chains also have a life span of 10,000 cycles.
Cost to repair garage door sensor
Expect to pay anything between $85 and $100 to replace garage door sensors. If the sensor is damaged, it may fail to stop and auto-reverse when a person or vehicle is on the way. Also, it may stop on its own, even at night. This poses security and safety issues, which calls for immediate replacement.
Cost to repair garage door track
Replacing garage door tracks costs about $125 to $200 on average. If the door fails to open, fails to close properly, hangs unevenly, or wheels move unevenly on the tracks, it is time to replace them.
In case the garage door comes off the track, you can spend about $170 to $290 to put it back. Also, you should realign the door for a smooth and flawless movement.
Cost to repair garage door panels
The panels are replaceable on newer garage doors at the cost of $250 to $800. This will depend on the complexity of the job.
Panels for older garage doors may be out of stock. This may call for a new garage door at the cost of $300 to $1200, which may be more cost-effective than repairing the door.
Replacing panels on wooden garage doors will cost about $400, while aluminum and fiberglass doors cost approximately $170 to $289.
Cost to repair garage door locks
Expect to pay about $50 to $75 for a locksmith to come to your house and approximately $95 to $325 for locks replacements. Simple repairs may cost up to $100, while complex jobs will be costlier.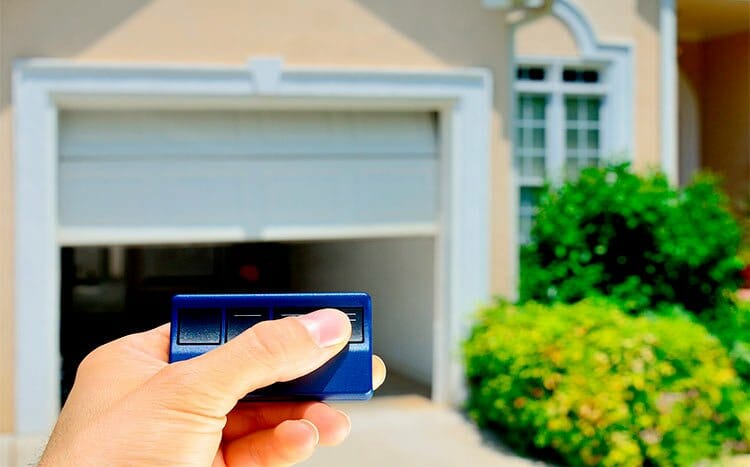 Do I need to strip the old paint?
The question as to whether to strip old paint before painting a garage door will depend on its condition.
If the garage door is in good condition and the paint is still intact, you may paint over the old paint as long as the door is clean. Also, you must ensure the paint you are using is the same color and composition.
If the paint is chipping, peeling, or cracking, you must remove it first before you paint. You may use a wire brush to remove the loose paint or use a chemical stripper and sanding sponge.
Although the work may be tedious, it is essential to prepare the garage door before painting it for a long-lasting and appealing paint job.
The steps you should follow to paint a garage door are simple. For a flawless paint job finish, the following steps will be of help.
This is the first step to any painting job, and it includes thoroughly cleaning the door. Ensure you use the right cleaner to spray the door and clean all the dirt and debris. Then, rinse the door using a hosepipe and ensure it is completely clean. When the door dries up, mask the handles, windows, and trims to protect them from catching the paint. Also, use a suitable cloth to cover the floor and driveway.
Ensure you do any repairs and replacements, if any, at this stage.
As mentioned above, this will depend on the condition of the door and the current paint finish. If the paint is intact and you are using a similar paint color and type, stripping is unnecessary. However, if the paint is failing, you can use a brush or stripper to remove it.
Priming is necessary, especially after stripping the old paint. So, make sure you select the right primer for the type of material used to make your door. Most latex exterior primes work well on all surfaces but ensure you choose the right one for your door.
After prepping, stripping paint, and priming, you can now paint your door. Make sure you select the best exterior paint and color for your door. Also, determine whether you will use a paintbrush or sprayer depending on your preference.
This is the last step after a successful paint job. Make sure you clean the brushes, floors, and windows to remove any stray paint. During the job, make sure you wear the right protective gear.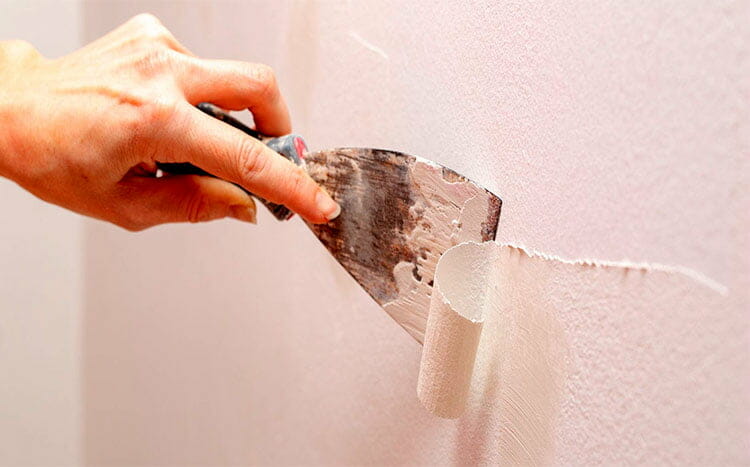 Will it include the interior?
The cost to paint a garage door will be separate from painting the garage's interior. Typically, the national average for painting the garage's interior is about $1.81, with a range of $1.17 to $2.45. For a typical 300 square foot project, the cost will be $543.23 and range from $250.29 to $736.18. This cost will vary depending on project size and location.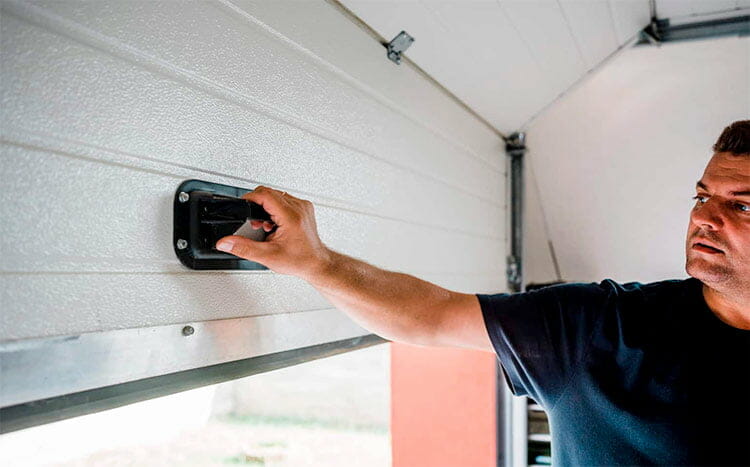 Painting a garage door may take up to three days, all factors considered. This project is simple, but it may be time-consuming, with all the prepping and drying needed. Two to three days are enough to paint a garage door unless it needs significant repairs and replacements.
In case of any repairs or replacements, make sure you handle them first before you proceed to paint. This will make the paint job finish flawless and appealing.
Materials – typically, the materials you use to paint your garage door will come at a price. For instance, you need paint, primers, paintbrushes, protective gear, masking tapes, etc. The paint quality and quantity will reflect in the overall cost.
To get the right estimate for painting your garage door, make sure you calculate the cost of all the materials you will need for the project.
Preparing the worksite – you must do several things before the painting job begins. For instance, you must remove any items on the garage's floor and cover the floors as well as windows and trims.
You can decide to hire a handyman if many things need moving or do the job yourself. If you hire someone to assist you, you will need to pay him/her. This cost will also reflect on the overall estimate.
Preparing surface – if your garage door is in good condition, you will not incur much preparing the surface. You may just need to clean the door and strip the paint where necessary before painting it.
However, if repairs and replacements are to be done, you will incur some costs that will reflect on your overall estimate to paint the door. The price for repairs and replacements will depend on the severity of the damage.
Permits or inspection fees- most home improvement projects will call for a permit. For instance, if you are doing significant structural changes, adding new structures, installing ACs, replacing windows and garage doors, etc., you must acquire a permit from your local authorities.
However, for a simple paint job, you do not need a permit or inspection. However, it is essential to visit your local municipality before undertaking any job in your home to inquire whether you need a permit.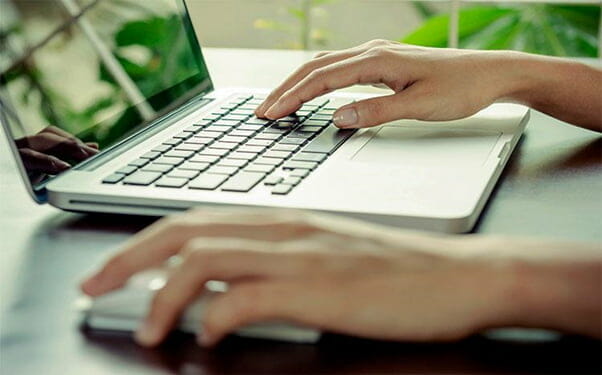 The best colors to paint a garage door include soft gray, white, dark grey, black, taupe/beige, and walnut brown. The color you select should complement your exterior decor for uniformity. If you are looking to repaint your house's entire exterior, make sure you pick a garage door color that will complement the new color.