Painting is one of the easiest ways to style and refresh the ambiance of a room. By painting your room, you don't even have to change the entire decor of your home to achieve your goal.
Painting a 20 x 20 room will cost between $450 and $1,400. The standard cost of painting a room can range between $2 and $6 per square foot.
The variance in cost is mostly down to the height of the ceilings, quality of paint and the state of the walls. If walls need lots of prep to fill holes etc, it can really add to the cost.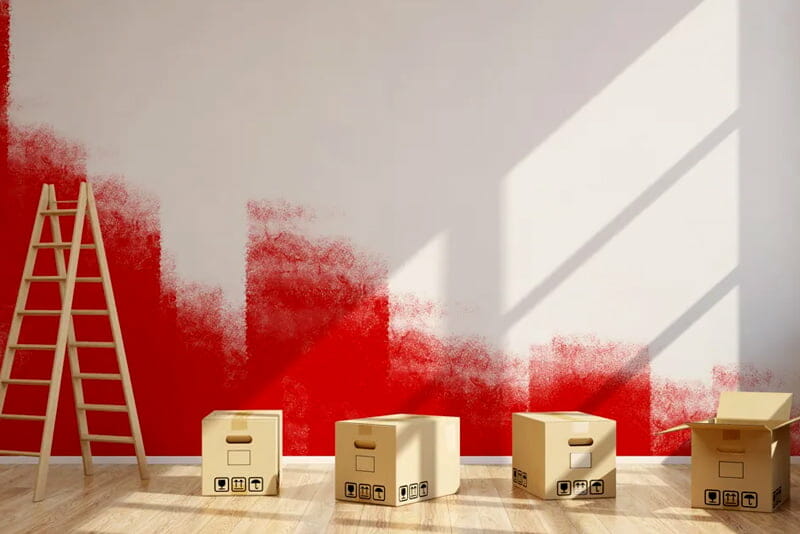 Cost to paint a 400 sq room by room type
A 20 x 20 (400 square foot) room can be a bedroom, a living room, a dining room, or a kitchen. Painting a 400-square-foot room will typically cost about $450 to $1,400. Costs for each type of room will differ regardless of size as it is also influenced by the type of design and quality of paint you have chosen.
Painting the bedroom and kitchen has taken a more simplistic and minimalistic approach, unlike the more exquisite designs of the dining room and living room. Therefore an estimate for a 20×20 bedroom will not be the same as the estimate for a 20×20 living room.
| Type of Room | Average cost | Labor costs per hour |
| --- | --- | --- |
| Bedroom | $600 - $1,500 | $20 - $75 |
| Kitchen | $500 - $1,500 | $20 - $50 |
| Bathroom | $60 - $400 (labor included) | |
| Living room | $800 - $2,000 | $20 - $50 |
Cost to paint a 20 x 20 bedroom
The cost to paint a 20 x 20 bedroom ranges from $600 – $1,500. Labor costs can be as low as $20 per hour, for a simple design and scale up to $30 – $75 per hour for a more complex decor.
Cost to paint a 20 x 20 kitchen
The average cost to paint a 400-square-foot kitchen is $1,000 – $1,500. Painting your kitchen will typically cost more than other rooms due to the number of structures and the architecture of the space.
Your estimate can scale from $500 – $800 if you seek to paint only the walls of your kitchen.
Cost to paint a 20 x 20 bathroom
The estimate to paint a bathroom is on the lower end as an average cost range between $60 – $400, with labor and material fees included.
Cost to paint a 20 x 20 living room
Painting a 20 x 20 living room is mostly highly-priced. Contractors charge from $5 – $8 per square foot. Due to the increased price per square foot, the cost of painting a 400-square foot living room would range between $800 – $2,000.
Many homeowners prefer to use premium and high-quality paints, as the living room is the center of a home where guests and visitors will be received.
Labor costs scale from $20 per hour for a simple paint job to $50 per hour for complex and intricate designs.
Determinants of room painting costs
Apart from factors like the size and type of the room, other factors to consider include;
If you live in a city or the highbrow areas of a state, the chances that you will pay more for a paint job are high.
Painting professionals across the country and even within the city have different labor costs. In order to budget accurately, find out the standard prices within your locale by searching for painters near you and comparing their estimates, to get the rate that best suits you.
HomeGardenGuides.com is a free service that quickly matches you with top-voted painting specialists.
You can get three estimates fast by real certified experts in your area in just 2 minutes.
Scroll to the top of the page and enter your Zip code.
Answer questions about your painting job
Your painting details are forwarded to three local experts. They will send you a price estimate for the job and some friendly advice.
IMPORTANT: There is no obligation to hire. This is a free tool and service to be used at your pleasure.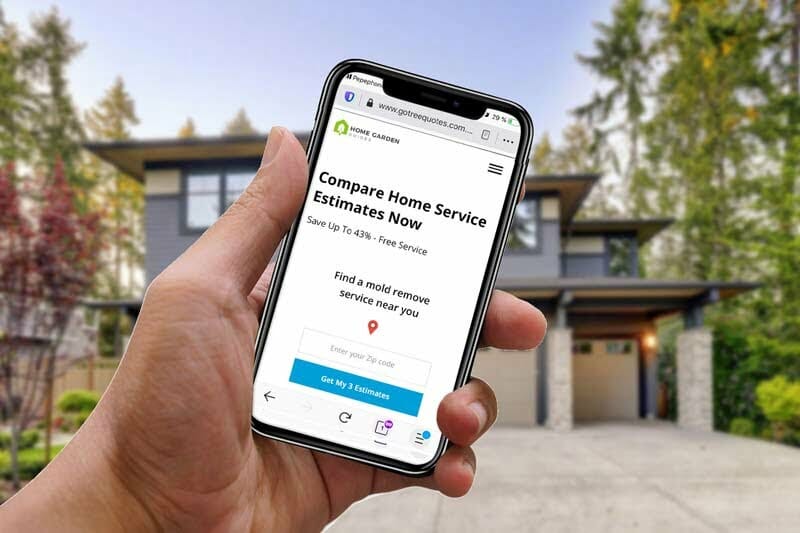 Different paints require a certain type of finish, and this also attracts a fee. The quality of the paint used will most likely scale the price of its finishings. Paint finishes such as Satin are on the higher end, due to their durability and easy maintenance. While a matte finish will be on the lower end.
Painting companies may charge extra for moving and properly securing your furniture. To avoid this cost, you can rent a storage space to store them while the project is on.
You can also purchase dust sheets or latex covers to protect them from paint droplets during the project.
Scheduling your paint project at a specific time of the year can have a huge effect on your budget.
Closely monitor the construction seasons as you are more likely to get a discount on your project when interior paint jobs are in low demand.
The cleaning process is a very important stage of your paint project. One advantage of hiring a professional painting company is that this fee is included in their estimate.
However if the company does not offer clean-up services, the cost should be budgeted for separately. You can pay up to $15 to $30 as the clean-up fee depending on the location