If you're looking to improve the interior design of your property or rented apartment in Arizona, you may wonder how much it will cost to paint a room or other parts of the home.
The cost of painting a room in Arizona ranges from $1 to $3 per square foot. For an average 12×12 room, expect to pay between $700 to $1,600.
The actual cost to pay for your painting job is determined by factors such as the size of the room, type, and quality of pain, and the nature of prep work required on the surface.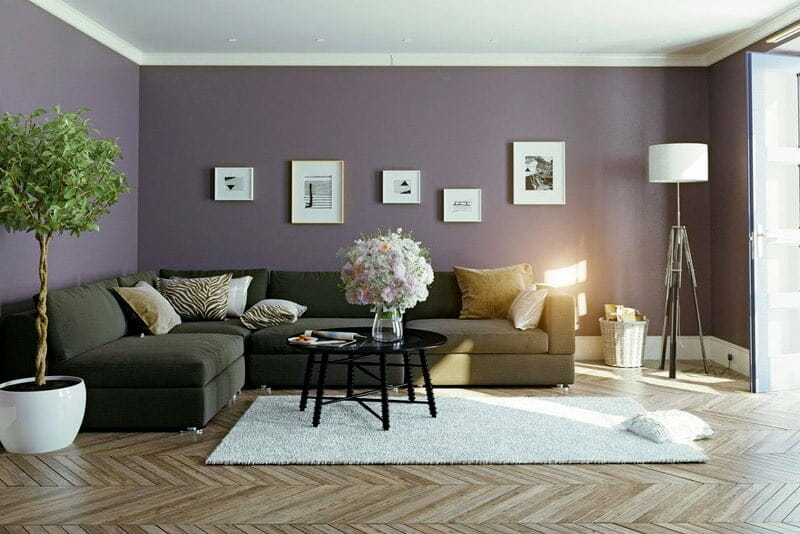 | Type of Room | Sizes | Low | High |
| --- | --- | --- | --- |
| Living Room | 12 x 18ft / 16 x 20ft | $400 - $600 | $1,500 - $2,000 |
| Bedroom | 10 x 12ft / 12 x 16ft | $500 - $900 | $1,300 - $1,500 |
| Dining Room | 10 x 12ft / 12 x 14ft | $500 - $700 | $2,200 - $2,500 |
| Bathroom | 8 x 8ft / 10 x 10ft | $300 - $500 | $1,000 - $1,200 |
Factors that determine the cost to paint a room in Arizona
When planning your budget for a painting job, there are certain factors to consider as they can inflate or deflate the quote you will get from your professional painting company. It is very important to consider these factors as they are crucial to your negotiations. The factors are:
The number of rooms to be painted
If you're painting an apartment with multiple rooms, then you may be getting a cheaper quote per room compared to painting a single room.
The quantity of paint is a very significant part of the painting cost. This factor is influenced by the design you wish to have, the number of quotes, and the size of the room. Be accurate in your measurements, so you can get the right quote.
The quality of the paint is just as crucial as the quantity. There are numerous types of paints in the market with different qualities. A standard gallon of paint costs about $30 while a premium bucket of paint can range from $50 – $100.
The architecture of a room is one of the factors a company would consider when calculating your estimate. If you have a simple layout, you are more likely to get a cheaper estimate and a higher one for a more complex layout such as a room with high ceilings.
If you are talking about painting an older structure with walls that have become frail, then you should put that into consideration. Some walls might have a crack, dents, and holes that will require repairs and fixes. Most professional painting companies will consider these factors when giving you a quote.
Some companies can handle the fixes and painting simultaneously, while others would advise you to have them fixed before seeking the services of a painter or a painting company.
The size of the room might be the most considered factor that can influence your painting cost.
If your room has walls that are above 8ft, it will increase the amount to spend and vice versa.
HomeGardenGuides.com is a free service that quickly matches you with top-voted painting Specialists.
You can get three estimates fast by real certified experts in your area in just 2 minutes.
Scroll to the top of the page and enter your Zip code.
Answer questions about your painting job
Your painting details are forwarded to three local experts. They will send you a price estimate for the job and some friendly advice.
IMPORTANT: There is no obligation to hire. This is a free tool and service to be used at your pleasure.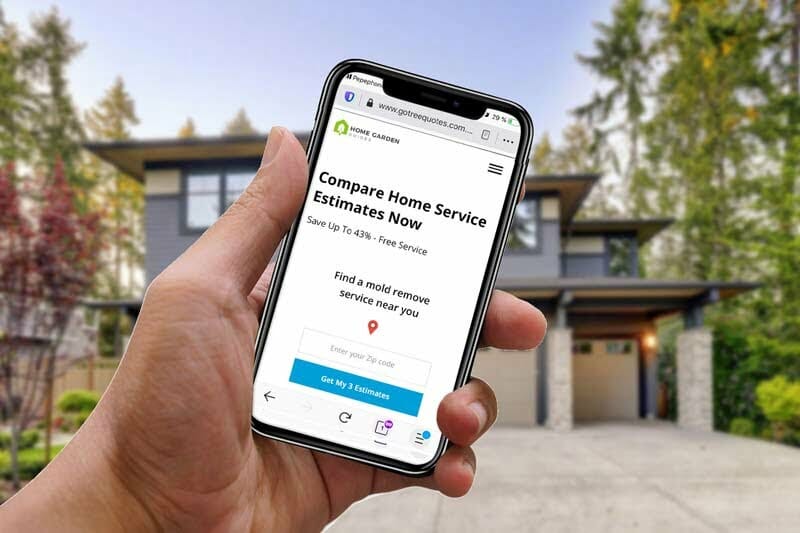 DIY room painting cost in Arizona
If you are operating on a much cheaper budget but still want to make changes to your space, you can consider doing it yourself if you have a bit of experience.
An average room paint project might amount to $100 – $300 which includes the cost of tools and paint.
While a DIY painting project is considered to be cheaper, it doesn't come without a cost especially if it's your first painting project.
Sometimes, the cost of your DIY painting project might equal the estimate given to you by a professional painting contractor due to the number of equipment you need to use. You can either decide to buy or rent this equipment.
On the flip side, it can be a good financial investment as most of this equipment can be stored for future use or rented out to friends and neighbors for a small fee.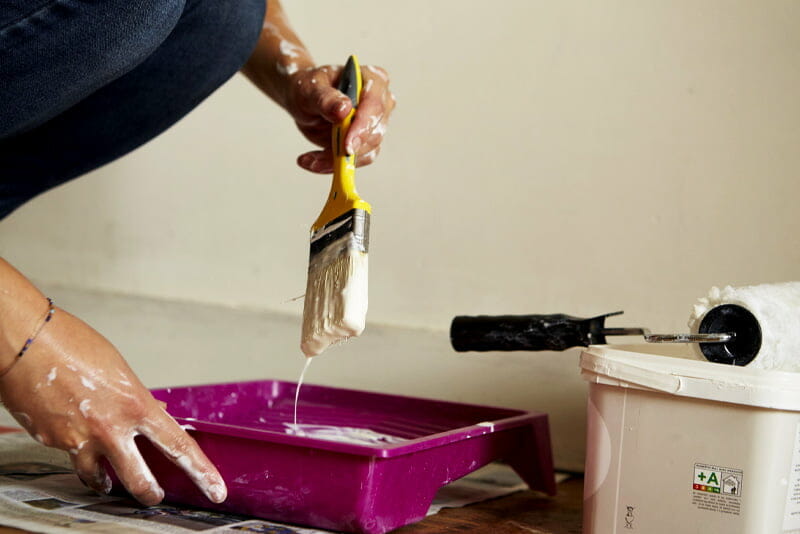 Below is a list and cost of tools and equipment you'll need for your DIY project.
| Wall Primer | $50 - $100 |
| --- | --- |
| Ladder | $49 |
| Paint Rollers | $8 - $11 |
| Plastic Buckets | $5 - $30 |
| Dust Sheet/Masks | $10 - $20 |
| Protective Goggles | $5 - $10 |
| Footwear Covers/Boots | $15 - $30 |
| Painting Trays | $3 |
| Step Stools | $15 - $20 |
| Paint Pigments | $50 - $300 |
| Tape Measure | $5 - $8 |
| Hole Fillers | $6 - $10 |
| Overalls | $15 - $35 |
| Gloves | $10 - $20 |
| Paint brushes | $2 - $5 |
The above list can be personalized depending on your painting job. Most of the supplies can be gotten online on sites such as Amazon and you can also visit your local convenience store.
If your budget cannot accommodate some of this equipment, you can seek to borrow or rent them from friends, family, or your local store.
Prep activities required for your painting job
Before kick-starting your DIY project, it is necessary to properly map out your activities, from paint colors to design, etc.
There are certain stringent preparatory steps to follow and disregarding these steps can lead to unsatisfactory results.
Survey the conditions of the wall: Survey the state of your wall and fix dents and holes.
Consultation: Consult with friends or the internet to fully understand the type of surface you are about to tackle.
Design selection: Social Media platforms such as Pinterest offer great interior designs for those looking to change their aesthetics.
Environmental prep: If you do not wish to compromise the properties within the room, you have to carefully store and cover them. Purchase a cover and seal them properly. This also applies to the flooring, especially if it's made of surfaces that can not be easily cleaned.
Equipment shopping: Your project can not officially begin if you don't have the required tools.