Apart from being a crucial part of any home design, windows have practical and aesthetic architectural importance, and well-kept windows increase your house's desirability and overall property value.
Professionals charge $1.43 – $3.47 per linear foot to paint a window, and the total cost to paint a single-window can range from $97 – $785. These costs include labor and materials.
Before shopping for estimates, you should understand that the window painting costs of two similar houses' will differ. Several factors are responsible for this, and they include; the type of windows and the material, the amount and type of trim, prep time, and more.
| Cost to paint window trim | Price |
| --- | --- |
| Cost per linear foot | $1 – $6 |
| Cost per hour | $20 – $75/hr |
| Average single window (interior and exterior) | $1 – $6 |
| Average double window (interior and exterior) | $6 – $12 |
| National average | $224 |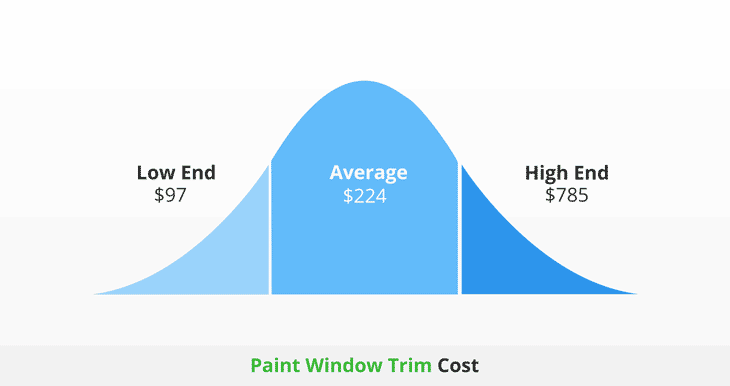 Painting your house exterior and interior trims add a touch of glamor to your home and improves its overall attraction. Industry-wide fees for painting window trim range from $1-$6 per linear foot. This price includes labor and materials. The average cost of painting all windows on a typical 1,500 sq. ft house is $800 – $1,500. However, the cost to paint elaborate moldings and trims surrounding sidelights, ornate, transom, and double windows can easily double that amount.
The cost of painting your window trim depends on factors such as location, the prep work involved, and the difficulty. Moreover, trim painting jobs requiring multiple colors are more expensive than trim projects requiring a single color type of paint. Some colors such as black also cost more to buy.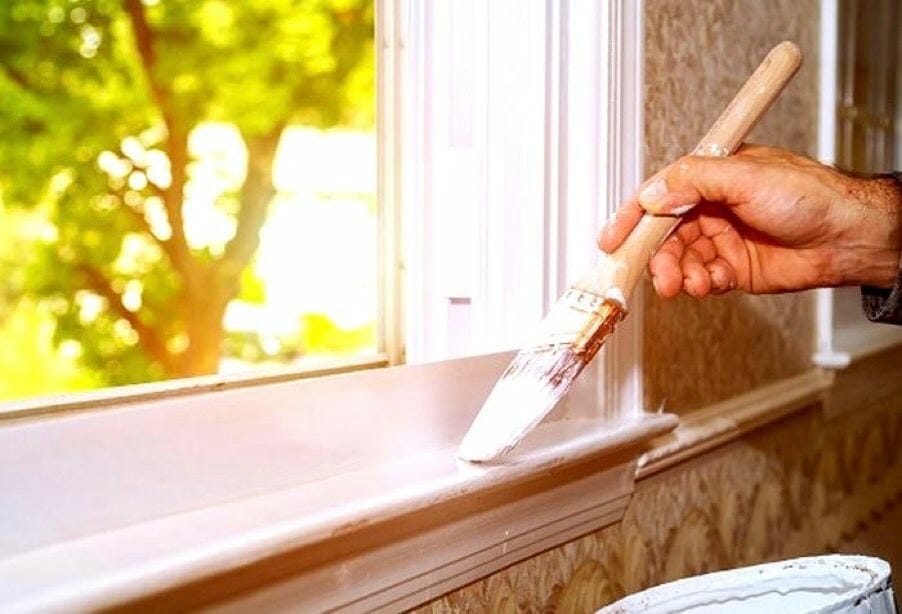 The cost to paint exterior trim ranges from $1-$6 per linear foot, including labor and materials. The estimated cost of painting the exterior trim of a 1,500 sq. ft. home (including materials and labor) is around $1,680. The price of painting exterior trims like fascia, downspouts, soffit, eaves, and gables range, from $2.50-$6.00 per linear foot. Painting hard-to-reach trims, e.g., soffits on two-story buildings, add an extra $1 per linear foot to your painting costs. Buying the right type of paint is very important because most exterior paints are formulated with protectants and preservatives to guarantee long-lasting brilliance and protect trim materials such as wood, mildew, moisture, mold, termites other insects.
The cost to paint Interior trim ranges from $1-$6 per linear foot, including labor and materials. Hiring a professional to paint the interior trim of a typical 1,500-square-foot house will cost between $1,200-$3,700. Painting the interior trim of your home is usually more expensive than painting the exterior trim due to the following reasons:
Homes have more linear feet of interior trim.
Painters spend a longer time prepping interior trims for painting.
Interior trims are narrower than exterior trims, which increases the painting difficulty.
DIY trim painting vs. hiring a professional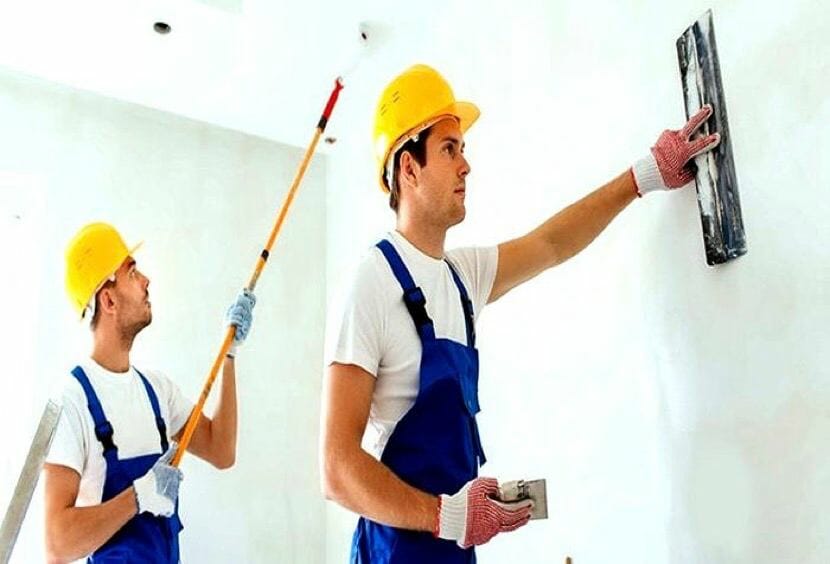 Like all DIY home improvement projects, painting your home trim is a job for avid DIY enthusiasts. If you are not keen on them, then you're better off hiring a professional. As expected, DIY trim painting costs are a lot less than hiring a professional. You'll spend between $300-$600 to buy materials and supplies needed to cover the trim of a 1,500-square-foot house. It is a job that will take you around two days to complete, including trim preparation, painting, and clean-up activities. Prep work; scraping and stripping the old paint and caulking, can be messy and laborious. You can hire a handyman to do the prep work to save effort and time. However, this will add to the overall costs, and you might need to supervise him to ensure that he does a quality job.
Here are a few reasons why the DIY trim painting option is a great choice :
You can easily correct mistakes.
You save money on (at times expensive) labor costs. This is a massive advantage if you own a vintage home with lots of custom trims.
You can turn what is supposed to be a tedious task into a fun-filled activity by inviting family and friends to help you with the painting.
You'll work at your place and not according to a rigid schedule.
You can discover overlooked or neglected parts of your house that need immediate attention.
Go here for more DIY painting tips and tricks.
Hiring a professional to paint your home trim is an excellent choice if you have neither the time nor the DIY experience. Seasoned professional painters have the skills to deliver high-quality work that also reflects your style. A significant advantage of hiring a professional is that they have the equipment that allows them to reach and paint hard-to-get-to areas, and they clean up the mess afterward.
Below Is a list of a few of the benefits of hiring a professional painter:
Professional painters produce higher quality work than DIY enthusiasts.
Professional painters can deploy the proper equipment to work on job sites requiring them to paint high reach areas, lessening the risk of severe injuries and creating a safe work environment.
Professional painters carry the proper insurance to pay for any damage done to your home while working.
Professional painters give you color guidance, and they'll advise you on the best paint and colors that will make your home look truly unique.
Professionals have the skills to properly prep your trims for painting.
Cost to strip/ scrape and paint old windows
Although experts recommend replacing windows to reduce energy loss, some older antique windows may have specific architectural and historically significant significance that may require their preservation. The cost of materials needed to restore old windows by stripping accumulated layers of paint from the frames and repainting them is around $400. Hiring a professional to perform the job costs an extra $400. Most old windows are usually over 25 years or more, and a well maintained older window could last 25 more years and save you thousands of dollars in replacement costs over time.