When you are searching for a painter, it is important to make sure that the person you end up with has all the skills, training, and experience needed to handle your project. But is having a painter's license something that is mandated by law?
While there are exceptions, in most states, painters need to be licensed in order to work on projects that are above a certain value. The cost of the job beyond which an unlicensed painter isn't supposed to handle varies from state to state. Some states have the value as low as $1000, while others as high as $5,000.
Here is what you should know about painters and the need for licenses.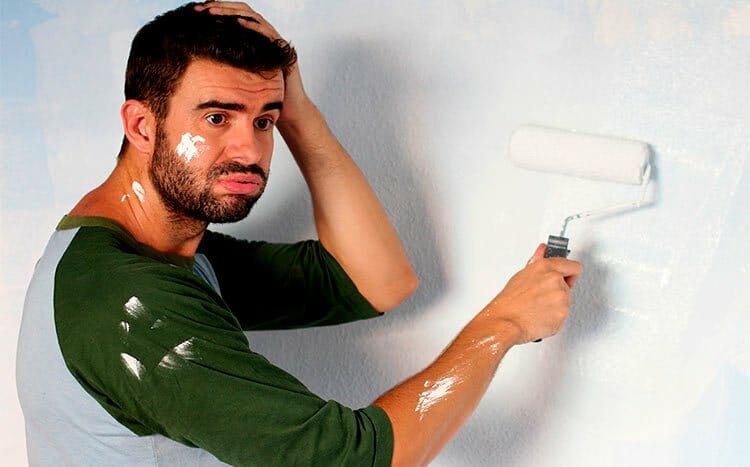 If you are looking for a painter, going for one who is licensed is always advisable. Here are the reasons why it is important to ensure that your painter has a valid license.
1. Easier and faster dispute resolution
Typically, licenses have to be renewed after a given period of time. This gives the board that issues them a given degree of regulatory authority over painters. As a result, if you happen to get into a dispute with a licensed painter, you will always have the licensing board to turn to. This not only works as an incentive for painters to be reasonable and act professionally but also provides an easier and faster process for dispute resolution — especially when compared to litigation.
Most states in which painters need to be licensed make bonding a prerequisite. As a result, if for one reason or the other your painter fails to properly complete the job like they are supposed to, the bond will cover you financially. This is a level of financial protection that can't be guaranteed if you choose to deal with unlicensed painters.
3. Guaranteed compensation in case of property damage or faulty work
In the course of doing their job, painters can make mistakes. And since accidents usually come as part of almost any contracting work, they can also accidentally damage property in your home. In the event of costly mistakes or property damage, a problem usually arises when the contractor doesn't have the money to pay for the damage done.
Choosing a licensed painter often means that you end up with a painter who has liability insurance. This is because most states require their painters to show proof of liability insurance. As a result, with such a painter, you can always be assured that any losses that occur in the course of painting can always be recovered thanks to the liability insurance that licensed painters usually have.
4. Protection from liability arising from employee injuries
Generally, a homeowner can be held liable for any injuries that occur on his or her property. This includes injuries incurred by a contractor's employees in the course of working on your project. As a result, every time you hire a painting contractor to work in your home, this is a risk that you assume.
However, when you are dealing with a licensed painter, this is something that you don't have to worry about. This is because these painters usually come armed with workers' compensation insurance coverage. As a result, any employees that get injured while on the job will have their needs taken care of under this cover. This will shield you from incurring liability for injuries that you didn't cause. It is a financial shield that you can't get when you hire just any painter.
5. Better odds of high-quality paintwork
In order to be licensed, you need to undergo training. Academic qualifications are also a prerequisite. As a result, if you hire a painter who has been licensed, odds are that they have received the relevant training to refine their skills. Therefore, restricting yourself to only hiring licensed painters is an easy way of ensuring that you get painting results that do not disappoint.
What does a licensed painter look like?
A licensed painter is someone who has met all the requirements of a licensing authority. This usually includes having academic qualifications and obtaining the requisite training or apprenticeship. They are also likely to act professionally and display high-level painting skills. This is so especially given the fact that their conduct tends to be governed by the rules set up by the licensing authority.
In what cases is a painter's license required?
While the specific instances in which a painter's license varies from state to state, the following are cases where it is generally required;
Where a project's costs exceed a certain amount. In some states, a license is required in cases where the project costs exceed $1000. In other states, the amount is $3,300, while in others it is as high as $5,000.
Where a painter is actively advertising their services
In cases where one is using subcontractors to do part or all of the painting work
Where the painters have to enter into formal contracts with the people hiring them
What is the difference between a licensed and unlicensed painter?
A licensed painter is a painter who has met all the requirements of a state licensing authority and whose skills have been tested and certified as being legitimate. He or she can also legally handle painting projects that exceed certain value limits. Their conduct is also governed by the rules set by the licensing authority.
On the other hand, an unlicensed painter doesn't have to have any special skills or qualifications. Their skills haven't necessarily been tested and found to be satisfactory. And their conduct isn't governed by any rules.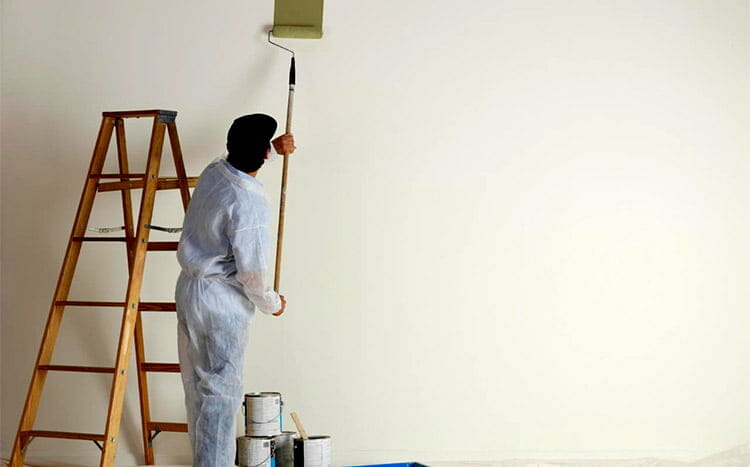 What states is it required by law for a painter to be licensed?
The following are the states where there is a legal obligation for painters to be licensed:
Western Australia where the Building Commission of Western Australia Department of Commerce handles the issuance of the licenses
South Australia where Consumer and Business Services (CBS) is in charge of license issuance to painters and those engaged in carrying out decorative work
Queensland where painters need a trade license in order to work on any project that is in excess of $3,300
Victoria where the Domestic Builder -Limited card is normally applied for and carried by painters
New South Wales where it is required for anyone working on a painting project that costs more than $1000