Painting falls under the construction umbrella in Alaska. Even though it seems benign, painters use harsh chemicals every day, so understanding them and working safely from heights is a must.
Painters in Alaska will need to be licensed to work commercially or run a small business. A general construction license that takes 2 days to complete will cover you.
There are three main categories of licenses that will cover painting. They are outlined below.
If you are a painter in Alaska, you need a license to get work.
There are three types of licenses you can apply for depending on your skill and specialty.
Specialty contractor license. With this license, you can handle both commercial and residential painting jobs. However, the size of the projects you can work on is limited. Painter licenses fall under specialty contractor licenses.
General contractor excluding residential. With this license, you cannot work on residential property projects.
General contractor residential endorsement license. When you get this license, you can work on both commercial and residential projects of any size.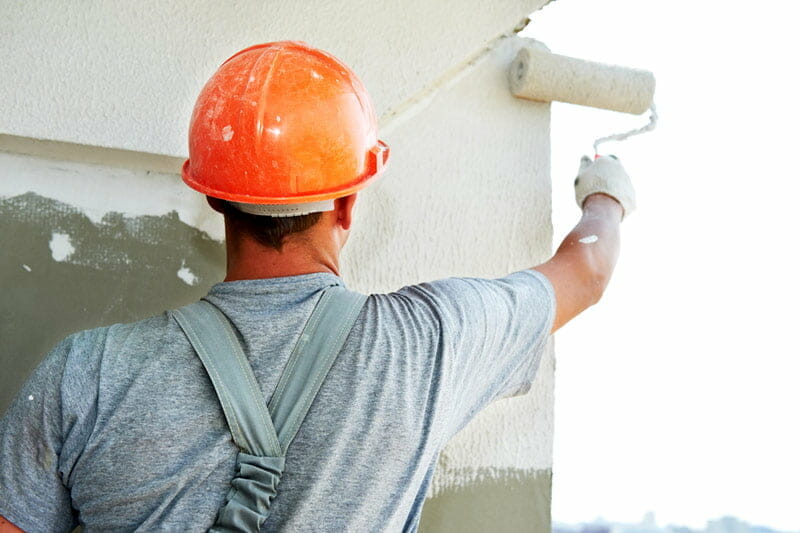 How Do You Obtain a Painters License in Alaska?
Painters work with hazardous material present in their tools of work. Consequently, painters must pass practical and written examinations before getting licensed.
The purpose of the licensing examinations:
To offer the painters an opportunity to show their skills
To show that they understand the dangers of their tools of the trade.
To qualify for a license when you pass.
Where To Get a Painting License in Alaska
The Division Of Corporations, Business And Professional Licensing offers licenses in Alaska. It also disciplines those who violate licensing laws.
To qualify for the specialty painting license, a painter must:
Pay $250 for a 16-hour course that leads to the certification and licensing examination.
Pass written and practical exams.
Pay $100 for a three-year license.
After three years, painters need to pay $100 to renew their license and $125 to sit examinations.
In 1989, Alaska passed a law to allow painters to be licensed. Alaska defines a professional painter as a person who works with potentially hazardous materials for at least 48 hours a month.
Many components of paint are hazardous. The curriculum of the 16-hour certification course provides more details on the dangers of paint and painting. It also teaches the painters how to identify and protect themselves from the potential hazards of their profession.
What Can Happen if You Hire an Unlicensed Painter
Hiring an unlicensed painter is risky to both the painter and you who hires them.
Make sure to get at least three quotes from pros before hiring. Unlicensed painters may charge less than licensed painters.
Here are some of the consequences you are likely to face if you hire an unlicensed painter.
Poor workmanship
Unlicensed painters will not have insurance.
Without a license, a painter cannot get required permits from the local government where necessary. You will violate the building code if you work on your property without the required authorization.
Hiring an unlicensed contractor will void your home insurance policy.
Before hiring a painter for your commercial or residential project, always ask for their license details. You can confirm the license details of your painter from the licensing authority website.
In Alaska, the mechanic lien ensures that an unlicensed painter can sue a client who refuses to pay them.
Can I Paint My Own House Without a License?
You do not need a license to paint your own home in many states.
Painting a home is an easy, affordable, and enjoyable DIY task. Hiring a contractor and having to apply for a permit increases the cost.
As a homeowner who chooses the DIY painting of their residential home, you will not need a permit. However, if you hire a contractor, you may have to pay for it.
Depending on where you live, you will pay 1% of the project cost for your permit.
When you DIY, the only cost you incur is the purchase of paint, paintbrushes, and the time you will take to finish the job.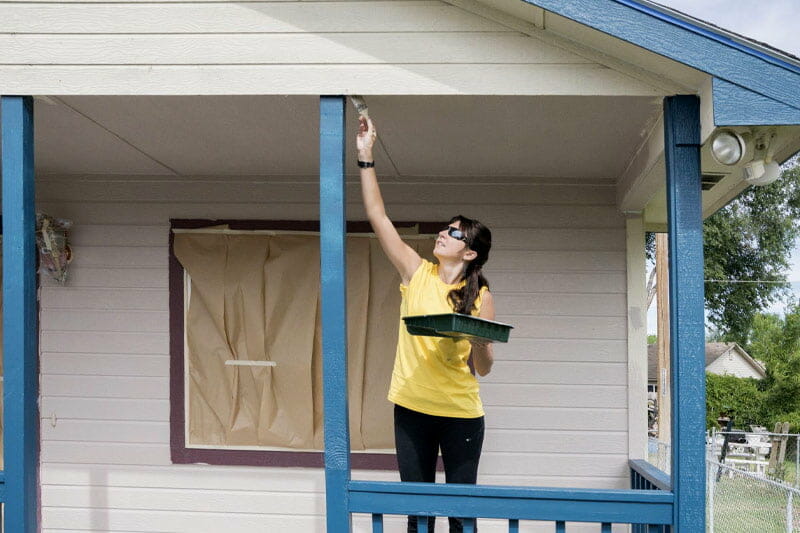 Lead Paint Disclosure Alaska
A lead-based paint disclosure is a federal and Alaska legal requirement when selling or renting property built before 1978.
Sellers must inform their prospective clients' presence of lead-based paint before they sign the sales contract.
Additionally, sales contracts must include the lead paint disclosure.
Lead is harmful to human beings. It causes neurological and nervous disorders in children under six years.