Yes. Painters and all contractors working in the District of Columbia must have a license. The type of painting work they are doing will dictate what kind of license they will need.
A painter working in DC may work on a residential or commercial project. Contractors working on residential projects are known as Home Improvement Contractors. Other types of construction contractors are known as General Contractors.
A painter in DC can apply for:
General Contractor License. It allows you to handle large projects within DC.
Basic Business License For Home Improvement Salesperson. It permits you to work on residential projects.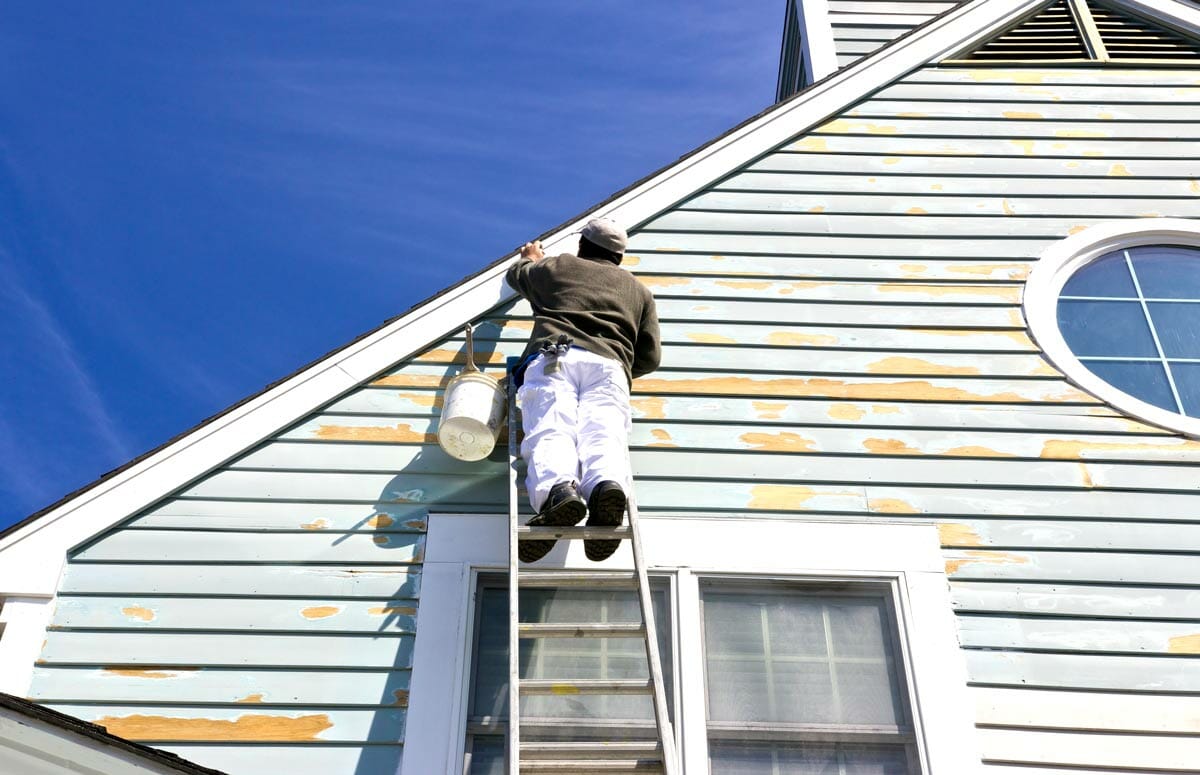 Where To Get a Painting License in DC
In the District of Columbia, painters can get their license from the Board of Industrial Trades.
Follow these steps to apply for your Home Improvement Salesperson License.
Apply online at the DC Business Center.
Submit
Three digital passport photos.
An affidavit.
Copy of Driver's License.
Designation Letter for a Home Improvement Salesperson
Police History Report
Get general business insurance.
Secure a bond worth $25,000.
Pay the $654.5 license fee.
What Can Happen if You Hire an Unlicensed Painter in DC
In the District of Columbia, painters must have a license to work.
Here are some of the consequences of hiring an unlicensed painter in your home.
They may not deliver as agreed. Licensed contractors risk losing their license if reported to the Registrar of Contractors for wrongdoing. Always hire only licensed contractors for your painting jobs.
Shoddy work. Licensed contractors have passed practical and written examinations to show their experience and competence.
You will have to pay for any damage or accident during the job since unlicensed contractors do not have insurance. It will cost you more if an unlicensed contractor causes damage to your property.
It will affect the value of your property and void your home insurance.
Potential safety hazard.
Consequences for Unlicensed Painters Working in DC
Working without a license in DC can land you in serious trouble. Here are some of the consequences you might experience:
Clients do not have to pay you. A homeowner who finds out that their painter is unlicensed is not obligated to pay for the work done.
Your client can request and legally get back all the money they paid you for the work you performed without a license.
Clients can sue you for accepting projects while unlicensed.
You cannot get a business license, insurance, or surety bond. Thus, you cannot register or start a business in DC.
Can I Paint My Own House Without a License in DC?
In many states, Delaware included, homeowners can paint both the exterior and interior of their homes without a license or permit.
However, if you do not have the time or skills to paint, you can hire a contractor.
Painting your home is an easy task. It is affordable since all you need is the paint and paintbrushes.
If you choose to hire a contractor, ensure that you hire a licensed contractor.
When you hire a contractor, the cost of painting your home is likely to exceed $1,000.
When you hire a licensed contractor, you can expect the paint job to last at least ten years before you need to repaint your home.
A lead-based paint disclosure is a federal and District of Columbia legal requirement when selling or renting property built before 1978.
Before selling a house, sellers must inform their prospective clients' presence of lead-based paint in the. Additionally, sales contracts must include the lead paint disclosure.
Landlords must also include the disclosure in the rent leases.
Lead is harmful to human beings. It gets into the body through breathing in or swallowing lead dust from chipped paint. It causes brain damage and nervous disorders in children under six years.
Pregnant women and unborn children are at high risk of infections caused by exposure to lead.
If an inspection finds lead paint in a house, the owner will be issued a Notice of Infraction or Violation. The building owner is then required to remove the lead paint and pay for the inspection cost.