West Virginia licenses all contractors working in the state. Painters are considered contractors.
If you work on painting projects that cost more than $1,000, you need a state license. You are also required to obtain local registration.
Contractors working on residential projects below $5,000 and commercial projects below $25,000 are exempt from licensing.
Where to get a painting license in West Virginia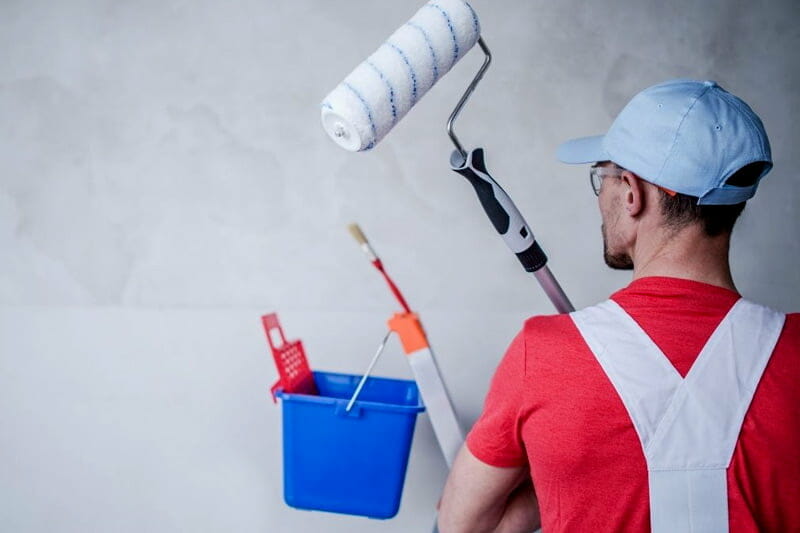 You can get your license from the West Virginia Contractor Licensing Board.
To apply for licensing:
Contact the board for classification and recommendation for exams you should sit. However, painters do not need to sit an exam.
Complete license application.
Get general business liability insurance.
Obtain workers' compensation coverage if you hire employees.
Get a surety bond.
What can happen if you work without a license in West Virginia?
Painters working without the proper licenses in West Virginia may face penalties such as:
Fines between $200 and $1000 for the first offense. For subsequent offenses, you will pay up to $5,000 in fines.
Criminal charges
Jail time.
What are the negative consequences of hiring an unlicensed contractor?
They may not deliver as per the agreement.
Shoddy work. Licensed contractors must pass practical assessments and written examinations to show their competence.
You will have to pay for any damage or accident since unlicensed contractors do not have insurance
You will not get your money back if you work with an unlicensed painter, whether locally or out-of-state.
Your property's value will be affected.
Your insurer may void your home insurance.
Can I paint my own house without a license?
Yes. In West Virginia, anyone can paint their own house without a permit.
Homeowners in most states in the United States can also paint their homes without a permit. This is such an advantage as you can handle small paint jobs without worrying about license or registration.
However, it is always wise to check with your local licensing board before you start any home improvement project to check the projects you can do without a permit.
Should I hire a painter to do the job for me?
If you enjoy DIYing your home improvement projects, painting your own home can give you a sense of fulfillment and satisfaction.
However, you may not have enough time to paint your home if you have a busy schedule. Also, your paint job may not look professional if you do not have enough skills. 
When you hire a painter, you will not have to worry about the project as the expert will handle everything from start to finish. More so, you will get quality results, and you can even get decorative painting if you wish.
Before you hire a painter, do your due diligence and get several quotes from experienced and reliable painters in your area. Hire a painter that can work with your budget and offer excellent quality.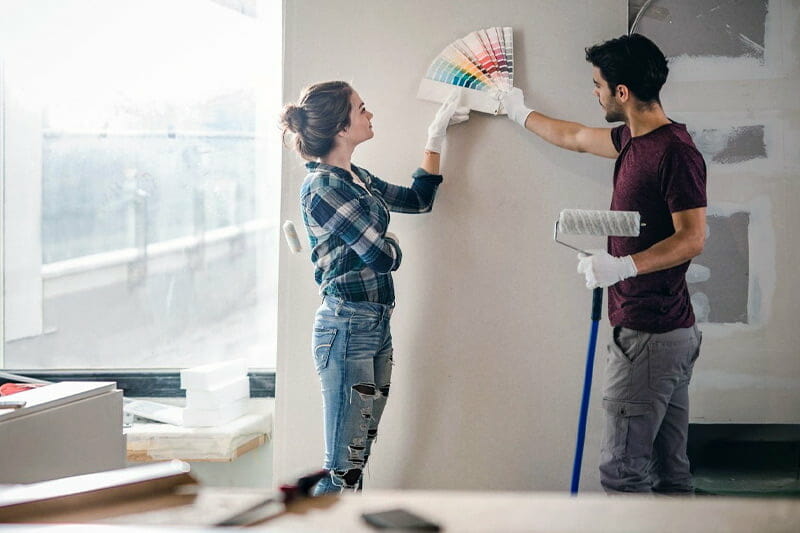 Lead paint disclosure West Virginia
The federal and West Virginia governments require all structures constructed before 1978 to have a lead-based paint disclosure. This is to protect future tenants and homebuyers.
Sellers must disclose the existence of lead-based paint to prospective buyers before listing their homes. The disclosure must also be included in the rent contracts by the landlord.
The seller or landlord could be held responsible if they fail to disclose any known lead hazards. If your customers or tenants become ill due to unreported lead paint, you may be liable for damages. You can also face a fine of up to $10,000.
Lead is dangerous and can cause nervous system abnormalities and brain damage. It enters the body through the inhalation or ingestion of lead particles from chipped paint.