Wyoming only requires state licensing for electrical contractors.
Painters and other contractors must register at the local level. However, they must also register their businesses with the state for tax purposes.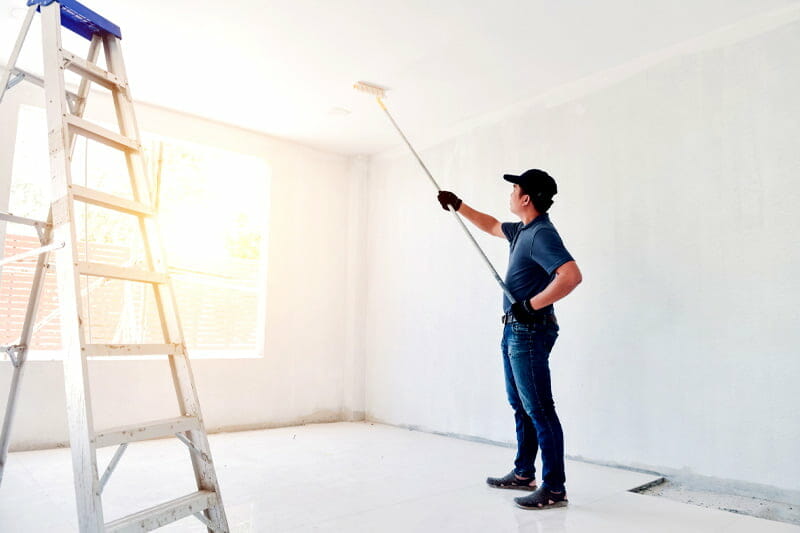 Painters in Wyoming do not require a state license.
Depending on the cities they work, painters may either register or apply for a license at the local level.
Painters may apply for specialty licenses or general contractor licenses at the local level. General contractor licenses have various classifications to allow for different tasks according to the contractor's skill.
Where to get a painting license
To get a business license in Wyoming, you have to register your business with the Secretary of State.
In Cheyenne, you can get your license from the Compliance Division.
In Casper, you can get your license from Casper's Property and Housing Department.
In Gillette, you can get your license from the Building Inspection Department.
To get your license you must:
Register your business
Get a permit for your project.
Show proof of experience depending on the city you work in.
Choose a license category.
Obtain general business insurance.
Proof of workers' compensation if you have employees.
Surety bond.
Trade exam where necessary.
Completed application form.
Proof of payment of license and application fees.
What can happen if you work without a license in Wyoming?
Wyoming relegates licensing to individual municipalities or counties. Therefore, it is up to the counties or municipalities to decide the contractors that need licensing and which contractors are free to operate without a license. 
That being said, each municipality in Wyoming has its own licensing requirements, fines, penalties, and legal consequences. Therefore, it is quite difficult to nail down the exact fines or penalties for painters working without a license.
Generally, contractors working without a license may face:
Civil fines depending on how many offenses you commit
Legal Penalties
Usually, the first offense is less that the second and third. Also, how much you pay in fines and whether you will face jail time depends on the city you work in.
What are the negative consequences of hiring an unlicensed painter in Wyoming?
Poor-quality work. An unlicensed painter probably lacks experience and proper training. Therefore, they may lack the competence or expertise to offer professional painting services.
Potential liabilities.  An unlicensed and uninsured painter is automatically considered your employee. Therefore, if the worker is injured while working on your project, they may sue you and get worker's compensation from your homeowner's insurance coverage. Also, if the contractor causes any damage to your property, you will be forced to pay for the repairs.
You lack protection. Ideally, the goal of licensing authorities is to safeguard and protect everybody involved. If you hire an unlicensed painter, you lack this protection, which means you might lose your money if the job is sub-standard. Also, the time wasted cannot be recovered.
Decreased home resale value. A potential buyer or home inspection specialist may notice substandard or unlicensed work. You will be forced to amend the irregularities with regulating authorities, which may cause unnecessary physical and financial stress due to approvals and penalties. This may affect the overall resale value of your home.
A lien on your home. If by any chance, the painter you hire doesn't pay their subcontractors and material suppliers, the unpaid parties may put a lien on your home. As a result, you will be forced to make those payments; otherwise, you run the risk of losing your home.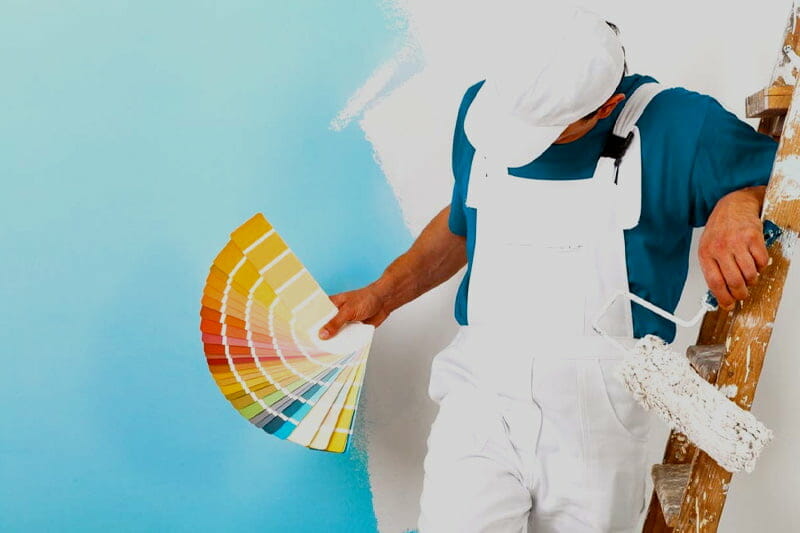 Can I paint my own house without a license?
Yes. You can paint your own house without a license in Wyoming. You also don't need to be certified and will not be fined for not adhering to the safety guidelines. However, since these guidelines are meant to keep you safe, you might want to follow them.
In most states, homeowners are allowed to paint their home's exterior and interior without any issues as long as they don't live in neighborhoods governed by the homeowner's association (HOA).
Why you should hire a professional painter in Wyoming
Hiring a professional painter is the best call if you are keen on quality and professionalism. A qualified and experienced painter is committed to providing the best services and will ensure everything is perfect from start to finish.
Here are additional benefits of hiring a professional painting contractor:
Professional painters are highly skilled. They will thus have all the necessary documents, including licenses and insurance.

A high-quality paint job that can last up to 10 years

It saves you time, especially if you do not have the time to do the painting yourself.

You will get a chance to decorate your home as you wish. For instance, if you want a statement wall, the painter can get it done without stress.
If you decide to hire a painter, make sure the contractor is licensed to work in Wyoming. Also, get several quotes and select a painter that meets your budget and needs.
Lead paint disclosure Wyoming
A lead-based paint disclosure is a federal and legal requirement when selling, buying, or renting a residential dwelling built before 1978.
Every buyer is notified that the building or property they are interested in may cause exposure to lead-based paint, which may place the inhabitants, especially young children, at risk of lead poisoning. 
Lead poisoning may cause permanent neurological impairments like learning disabilities, behavioral problems, reduced IQ, and impaired memory. Lead poisoning also poses a risk to pregnant women. 
Buyers are advised to perform inspections or risk assessments for lead-based paint hazards before purchasing any property.
The seller should provide their prospective clients with all information on risk assessments and inspections regarding lead-based paint hazards. The lead paint disclosure should be included in the sales contract. Landlords should also include the disclosure in their rental leases. 
Failure to provide a lead paint disclosure exposes the landlord or seller to liability. If buyers fall sick due to lead poisoning, and a lead paint disclosure was not declared in the sales contract, you could be sued for the damages. You may also be required to pay a $10,000 fine.