We have grown not to judge a book by its cover, however, it can be a different story when it comes to wanting to sell a home.
Potential buyers are more likely to purchase homes that are painted in a specific way that they can imagine themselves living in. With this, houses that are painted in neutral colors and on-trend palettes are ideal.
Compared to other remodeling projects, painting your walls to transform a room is also very quick and cost-friendly. Paint is one of the most inexpensive ways to put great value into your home, especially if you want to hook potential buyers.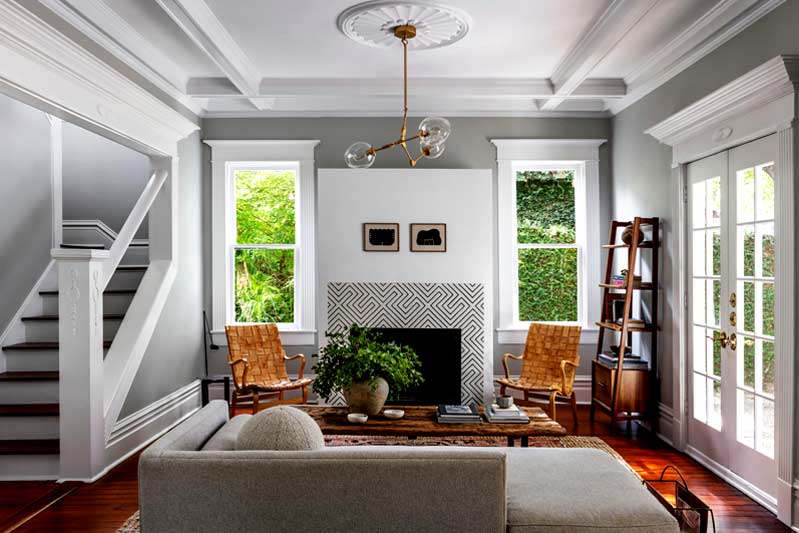 Choosing the right colors to paint and knowing what colors to paint each room can make your property look and become more expensive to prospective buyers. Conversely, choosing the wrong colors can also lessen its value.
Putting a house on the market and needing to sell it can be quite a hard task. Luckily, giving it a paint job won't be a labor-intensive task compared to other remodeling works.
What paint do colors add value to your home?
Applying a fresh and carefully chosen coat of paint can make your home become more appealing in the market. Aside from making it more interesting and inviting for buyers, it can also bump its value by a few thousand dollars.
To help you decide what color to paint, below are some of the neutral colors that experts recommend to help you sell your house faster:
If you want a color that will make your home appear brighter, and make spaces appear bigger and more inviting, then white might just be what you need to paint your walls with.
If there is one color that you cannot go wrong with, it's white. It is one of the colors that never decreases the value of a home, and can increase its value more.
By choosing a truly neutral color, potential buyers can see themselves in the space and can help them visualize the home more for their uses. This rarely occurs to them if the house is painted with bold colors.
Another neutral color that can freshen up a space is the color "cream". Cream color can give a room an inviting feel and boost your house's value greatly.
Painting your interior walls with a shade of cream can make potential buyers feel a sense of increased perceived value to the home.
Choosing this type of shade is best for kitchen rooms, living rooms, and bedrooms.
Both beige and gray are ideal neutral colors to paint the interiors of your home. However, if you are torn between the two colors, greige can offer an excellent compromise.
Offering a sense of sophistication and elegance, the color greige is a great alternative to both white and gray.
Aside from providing your home an elevated and inviting appeal, it can also potentially increase your home value for up to $2,000.
There have been surveys which show that light blue is among the most popular colors to have among houses for sale, especially in bathrooms.
Normally, homeowners or potential buyers want a bathroom where they can feel relaxed and comfortable. Certainly, the color light blue can help evoke this feeling.
Aside from the feeling that this color incites, it also makes spaces appear bigger and more inviting.
What color should you choose to paint each room?
One of the places that are frequented in a home and provides a lot of use is the kitchen. With this, it has to be appealing to potential buyers.
When it comes to painting the kitchen, going classic can never go wrong. The color white can be the best for this.
Painting your kitchen white can give it a clean and crisp appeal, which is essential since it is the area where food is prepared and served.
Researches reveal that prospective buyers are keener to choose homes with bathrooms that are painted in light blue color.
Painting your house a light blue can assure you a huge return on investment. Notably, potential buyers are willing to pay 1.6% more, boosting your original price to up to $5,000.
When it comes to bedrooms, choosing either light or dark blue remains one of the most preferable and favored colors among potential buyers.
Surveys reveal that buyers tend to choose deep and moody shades that stimulate a cozy and relaxing atmosphere.
For bedrooms, dark blue paint colors are found to increase a home's value by up to $1,500.
It is great to invest in painting the common areas of your house, such as the living room, in neutral colors.
Potential buyers are able to imagine the spaces as a blank canvass for how they want to live in them.
With a neutral palette, the shared space will also feel more expansive, and their surveying eyes can roam freely to explore possibilities if they wish to remodel the house after buying it.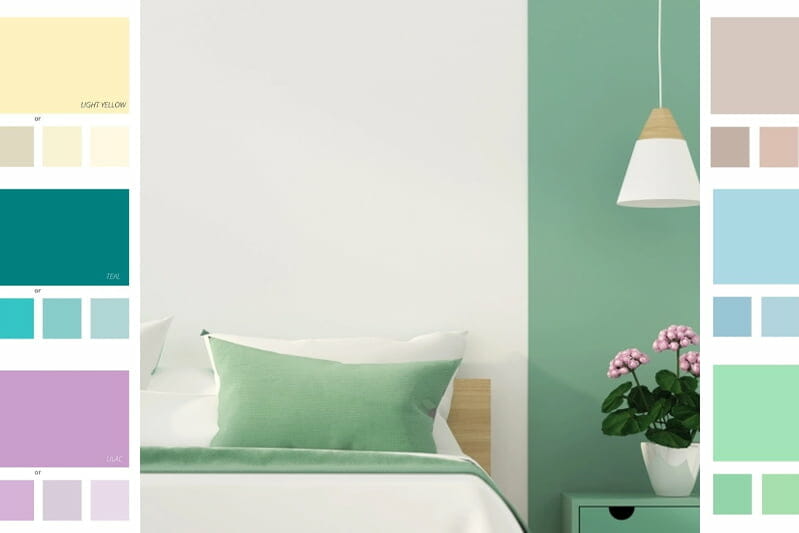 Which paint colors could decrease your home value?
While it may appear gorgeous and appealing to some, loud and bright colors might not be the smartest way to go if you wish to increase the value of your home.
Colors such as bright green, yellow, purple, or bright red might not be the ideal picks if you want to sell it. The ideal goal is to have potential buyers be able to picture themselves inside the house.
Selling a home and living at home can be two different things. When it comes to living at home, you have the freedom in choosing to paint it with colors that bring you joy. However, this might not be the case in selling homes.
Houses that are painted with daring and exaggerated colors can repel potential buyers or worse, they can force you to settle for a lower price than you'd prefer for your home.
With this, you might want to select colors that can match decorating styles, appeal to current color trends, and click with the highest number of potential buyers. Choosing neutral colors can achieve this.
Painting your house in a certain way can increase your home's appeal even without the extensive cost and effort of a full renovation.
Does painting a house exterior increase value?
Before you put your property on the property, experts suggest that you should paint it if you want to invite more buyers to check your open house.
Most of the time, homeowners solely focus on the interiors of their homes. However, exterior paint often provides the first impression and can set the tone for potential buyers.
As one of the most cost-effective ways to increase the value of your property, applying a high-quality fresh coat of paint can assure you a high ROI for your house. With this, it is essential to know which colors you should apply to your home.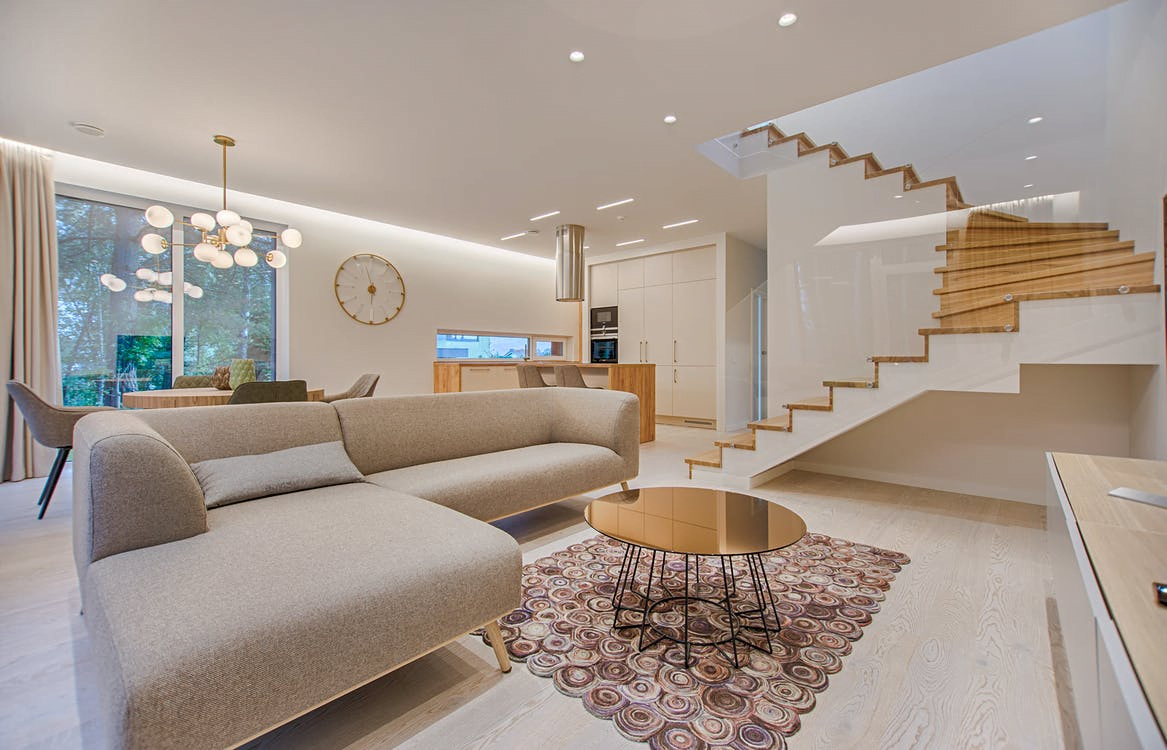 How does the house exterior affect home value?
By investing in great exterior paint, you can attract the interest and attention of potential home buyers, and nudge them to make a better offer.
Here are some of the reasons why a fresh coat of paint on your home can boost your property's curb appeal:
Prospective homebuyers will first notice the color and appeal of your property's exterior upon the first look at your curb. Typically, the objective is to pique their interest with a first impression.
A crisp, fresh, and appealing coat of paint can make potential homeowners feel that you have put effort and care into your home.
Over time, paint can appear chipped and worn. When this happens, it gives off an unappealing taste to the eyes. This also sends the message that the homeowner would need to put in work for their new home.
With this, it's essential to consider the quality of paintwork to have in your home before you put it on the market. Invest in high-quality paint to invite more buyers, and reap the rewards of higher bids.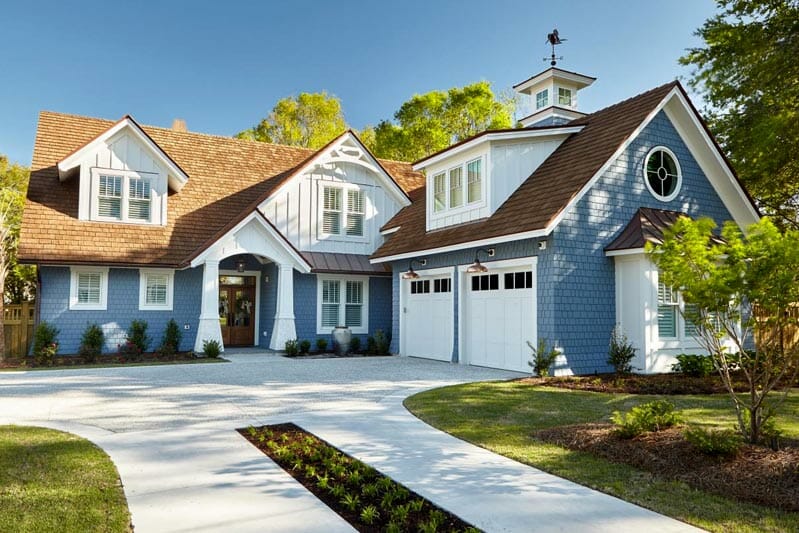 How to choose exterior paint colors?
Trying to put a house on the market and aiming for it to be sold can be quite difficult and terrifying. Deciding the best type of landscaping, keeping the details perfect, and choosing the best paint color can be confusing.
With this, below are among the top advice and most important things to remember when it comes to making the exterior of your house in its tip-top shape:
While some people may want their houses to reflect their bubbly personalities, or want their house to appear like their mood boards, this might not be the best way to go if you want to sell a house.
Homes that are painted with bright colors tend to target a very specific market as they can be a very personal preference. With this, it might not be a good choice for an "average buyer".
If you want to sell your home easily and quickly, avoid bright and quirky colors, and choose a more neutral palette.
2. Try not to be too bold
Today, bold and strong colors are becoming a more popular choice for exterior colors. Colors such as red, blue, dark green, and colors alike have been gaining a reputation for being good choices.
However, if you want your house to appeal to the most potential buyers, you might not want to go for these colors as they are highly personalized and specific colors.
While bold colors may suit certain buyers, these types of colors are not suitable if you want your house to be off the market asap. Instead, stay neutral to attract the largest pool of buyers.
3. Consider painting your exterior sage green
Among preferred exterior colors, the color sage green tends to have popularity among homeowners and those who put their houses on the market.
Sage green gives off a fresh, neutral, and trendy appeal especially when your house has black and white accents such as a dark-colored front door.
Subtly boasting a natural appeal to it, sage green also automatically blends with good existing landscaping without being too overpowering or too subtle.
4. Paint your front door with a dark color
According to a survey, a house with black or dark-colored paint can increase the value of your home by up to 2.9 percent.
Having a dark-colored front door also makes a good contrast to the overall curb appeal of your home, ironically making it more inviting and appealing to potential buyers.
5. Consider neutral colors
Typically, most homebuyers prefer not to spend more money to repaint the whole house upon purchasing it. With this, houses with neutral colors give more appeal since they go with just about anything.
Among neutral colors, white, taupe, beige, greige, and light gray are among the most suitable colors for house exteriors.
If you want to enhance the elements of your exterior, you can also paint contrasting colors for details such as window panes, trims, and other parts of your exterior to enhance visual appeal.
6. Consider the location and the home itself
Normally, there isn't one-size-fits-all advice in keeping the exterior of your house the most appealing among all for-sale houses on the market. To help you more, you can consider the location of the house.
This means considering the trends and architectural style of the home itself. For example, bungalow houses tend to have a natural color palette to them, and this palette is better when preserved.
Victorian houses are also better painted with Victorian colors that have subtle details of dark colors.
To help you narrow down the choices of your colors, you can consider the current trends of where the house is located, and that trend informs your choice of color.
Doing so can also help you attract more potential buyers from the area, making your home value more attractive to the population around you.