Wooden siding is a classic construction material that has been in use for over a century. A valid homeowner's choice, wood siding offers excellent protection for your home exterior, among several benefits. Continue reading to learn more about the benefits of wood siding and other unusual drawbacks.
Benefits of wood siding include low installation costs, easy DIY repair and replacement, excellent insulation and energy savings, and a good ROI. Installing wood siding on your home increases its curb value, ensuring rock-solid residual values.
Like every construction material, wood siding has disadvantages ranging from the common to the weird.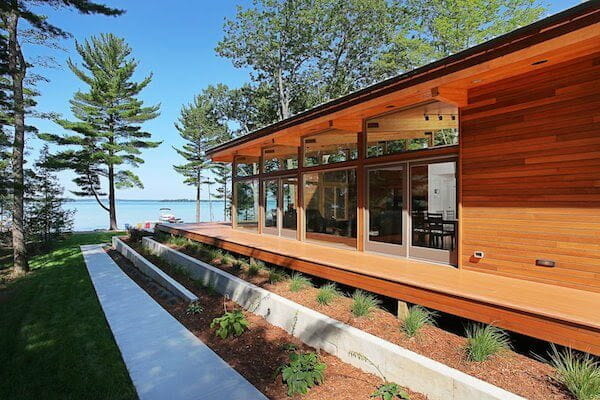 Yes, wood siding is trendy among homeowners across America despite a general decline in its use over the past two decades due to the widespread acceptance of other siding materials such as vinyl and fiber cement. According to data supplied by The United States Census Bureau for the year 2020. Wood siding popularity differs across different US regions, with homeowners in the Midwest United States preferring wood siding over other traditional siding materials like brick and stucco. In contrast, Southern United States homeowners have the most negligible demand for wood siding.
However, many homeowners still prefer the natural look and feel of wood siding for their homes despite its numerous shortcomings. And it is the reason that several manufacturers are producing vinyl, metal, and fiber cement exterior siding to imitate the look and texture of natural wood complete with wood grain.
The table below compares wood siding popularity with other siding materials between two decades.
| Year | Wood | Stucco | Fibre Cement | Brick | Vinyl |
| --- | --- | --- | --- | --- | --- |
| 2000 | 14% | 17% | 14% | 20% | 39% |
| 2020 | 5% | 27% | 37% | 17% | 25% |
Source: The United States Census Bureau
The table below compares wood siding popularity with other siding materials across United States regions in 2020.
| | Wood | Stucco | Fibre Cement | Brick | Vinyl |
| --- | --- | --- | --- | --- | --- |
| North East | 11% | 2% | 10% | 4% | 70% |
| Midwest | 18% | 1% | 11% | 7% | 61% |
| South | 1% | 26% | 19% | 32% | 20% |
| West | 5% | 52% | 37% | 1% | 4% |
Source: The United States Census Bureau
HomeGardenGuides.com is a free service that quickly matches you with top-voted local contractors.
You can get three estimates fast by real certified experts in your area in just 2 minutes.
Scroll to the top of the page and enter your Zip code.
Answer questions about your siding job
Your project details are forwarded to three local experts. They will send you a price estimate for the job and some friendly advice.
IMPORTANT: There is no obligation to hire. This is a free tool and service to be used at your pleasure.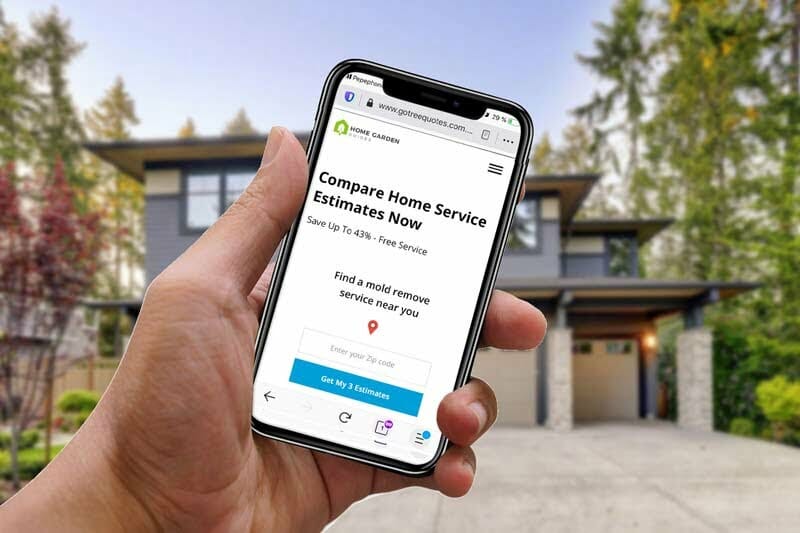 Benefits of wood siding over other siding materials
Wood benefits offer many benefits over other non-wood siding materials. These include:
Cost – wood siding materials range from $1.50 – $14 per square foot, while average labor fees range from $2.50 to $7 per square foot, depending on project scope or job complexity. DIYers can expect to spend $5,000 on materials to install wood siding on a 1500 square foot home. These prices are similar to vinyl or aluminum siding installation costs depending on your choice of wood grade. But with wood, you get a more natural and premium look than the other siding materials can not match.
The appearance of wood often dictates its price. Wood siding produced from clear, premium-grade wood can be twice as expensive as low or mid-grade versions.
Description
Versions
Price
Premium Grades
Clear wood grade produced from heartwood. Generally free from knots and other flaws. Excellent material for projects requiring a natural stained appearance.
Clear
Heart
Clear Heart.
$4 - $14 per sq. ft
Select Grades
Lower than premium grade, but moderately free from flaws.
Superior
Prime
$3.40 - $7 per sq. ft.
Knotty Grades
The most affordable wood grade. But with significant knots and other flaws that will require painting to cover.
Select Tight Knots (STK)
Select Knotty
2&Better
3&Better
$1 -$3 per sq. ft.
Timeless appearance – wooden siding is a classic material that produces a natural and earthly appearance that appeals to almost every individual. The timeless look of wooden siding is never out of fashion. Wood siding provides your home exterior with an upscale look compared to aluminum utilitarian and cheap appearance. And it is the reason manufacturers produce a variety of non-wood siding materials to look and feel like natural wood.
Versatility – wood siding is available in various types, sizes, styles, and options to suit almost everyone's tastes. A few common wood siding styles include:
Machine cut shingles
Solid boards
Hand-cut shakes
Decorative siding
Unlike other siding materials with limited production sizes, you can buy wood siding in different plank lengths.
Orientation – you can install wood siding in different directions ranging from both vertical, horizontal, flush, and overlapping styles for your home improvement projects. Manufacturers produce won't siding orientations in dizzying wood choices, style options, and colors that you can mix to create your own exceptional exterior cladding style. Homeowners can install wood siding in either, which you can install in either board-and-batten or shiplap style. Also, you may install wood shingles in straight or different patterns.
Availability – manufacturers produce wood siding from trees which you can find growing everywhere. Homeowners can purchase wood siding planks from big box stores or wholesale dealers in their location.
Value – another benefit of installing wood siding is it protects your property investment by increasing your home resale value. In comparison, most siding installations can lower a home's appeal, thereby reducing its curb value.
Easy installation – many homeowners can install wood siding without considerable carpentry skills, experience, or equipment. This is a practical benefit because it eliminates the labor costs you would spend to hire a professional.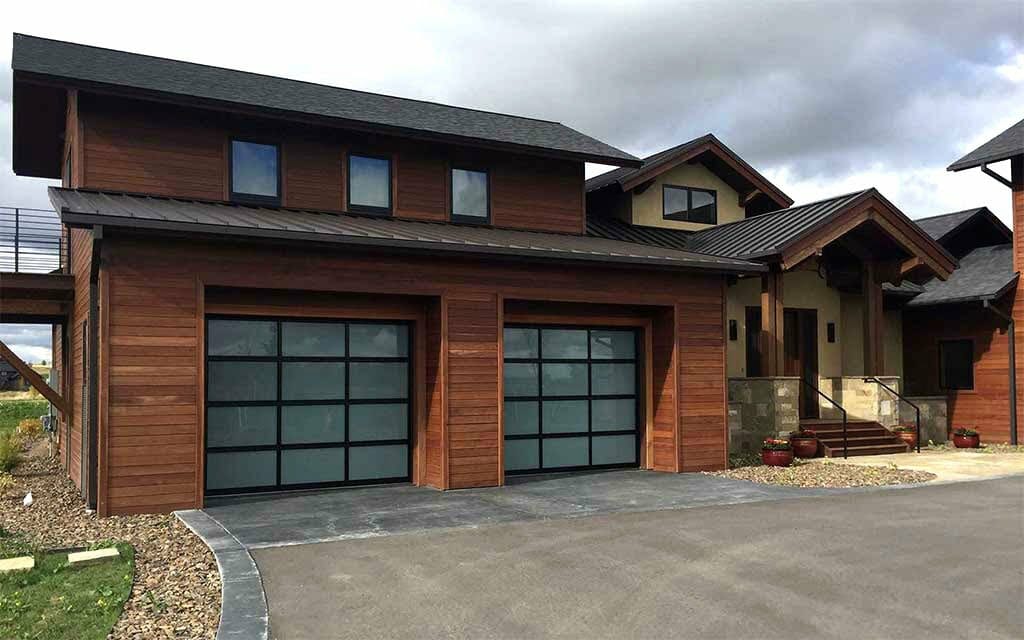 Repair and maintenance – homeowners can quickly replace damaged wood siding panels without difficulty. Unlike most siding materials requiring costly and complicated repair processes (stucco), you can DIY repair your wood siding without hiring a professional.
Environmentally friendly – wood siding is a "green" approach to siding because it is produced from natural materials and is 100% biodegradable which means discarded wood siding doesn't go into landfills, unlike synthetic siding materials such as vinyl and fiber cement. Also, the majority of the lumber manufacturers use to produce wood siding is harvested from sustainable forests giving wood siding a low environmental impact.
Energy-Efficiency – with an R-value of 0.81-0.87, wood siding has better insulation properties for greater energy efficiency than some siding materials like vinyl which has an R-value of 0.67.
Wood siding has several options that add a touch of ingenuity and identity to your home. Homeowners can choose from various standard and less-common wood siding options for their home construction or restoration projects.
Here are some examples.
Lap (clapboard) siding – is one of the earliest siding options where professionals install horizontal boards overlapping each other. Lap siding is suitable for areas with lots of rainfall because the design helps with water runoff.
Benefits of installing lap siding include:
It is highly durable
It can withstand storms and strong winds due to its increased mass.
It has no recessed edges where moisture can penetrate and cause damage.
Board-and-Batten – has been used for centuries and is a standard siding option for covering exterior and interior houses. Another popular application of board-and-batten siding is on farm buildings. The boards are evenly spaced vertical wooden panels with a thin wood strip nailed over the space.
Benefits of installing board-and-batten siding include:
Enables better expansion and contraction of the boards.
You can use different widths of board-and-batten siding to create various unique patterns.
Tongue-and-Groove siding – consists of interlocking panels with a groove on one edge and a tongue on the other edge, which interlocks to create a smooth surface devoid of gaps.
Benefits of installing tongue-and-groove siding include:
Solid and thick construction capable of withstanding gale-force winds and heavy storms.
Better protection due to uninterrupted connection between siding panels which prevents moisture accumulation and damage.
You can install tongue-and-groove panels in any orientation, e.g., vertical, horizontal, or diagonally.
Shake Siding – are hand-cut wooden planks that add character and a rustic charm to your house.
Benefits of installing shake siding include:
Heavier and more durable than machine-produced siding.
Shingle siding – similar to shake siding, but the wood shingles are machine-produced for uniformity. Typical applications of shingle siding are for rounded or irregular wall designs like turrets.
Benefits of installing shingle siding include:
Easy installation.
It can be painted or stained in attractive colors depicting a particular era when installed on historic buildings.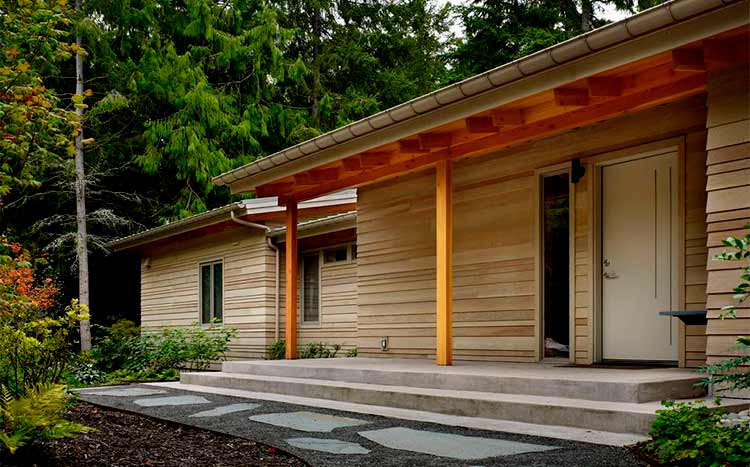 Does wood siding add to home value?
Absolutely. High quality and well-maintained wood siding installation increase your home curb value giving an excellent Return on Investment. Because wood siding offers a high level of protection and has a long lifespan, it helps homes to retain solid residual values and with maintained examples being highly sought after by home buyers.
Wood siding R-Values are relatively high at a respectable 77% ROI compared to much more expensive siding materials like fiber cement 77.6% ROI. When wood siding lower installation and repair/replacement costs are considered, it offers a better value in addition to providing a natural and timeless appearance that other siding materials can only imitate.
Major (and weird) disadvantages of wood siding
Wood siding has several unusual disadvantages despite its apparent benefits. Homeowners who chose wood siding may have to contend with the following problems.
Insect damage – wood is porous, and insects like termites can quickly burrow beneath its surface, creating holes that weaken its structural integrity and causing substantial damage. A way to avoid insect damage is by using treated wood for siding production. Woods like cedar and redwood have natural insect repellent properties that prevent insect damage.
Abrupt discoloration – certain wood types like cedar can rapidly fade (red color to gray) when exposed to outdoor weather. Wood treatments can help to prevent this from happening.
Extensive maintenance – wood siding requires comprehensive care over time to keep it in good condition. Regular maintenance activities include periodic cleaning and applying fresh coats of paint, stain, or seal to prevent moisture and insect damage.
Fire risk – wood siding options such as shake and shingle can present a fire risk when installed in dry climates. Treating wood siding materials with fire retardant chemicals can help mitigate the fire risk.
Swelling, warping, and rot – moisture absorption is a common issue with wood siding. Water penetration can lead to swelling or distortion of the siding boards, which results in a bent or uneven sections in your siding installation. Also, wood siding panels can rot and disintegrate due to water accumulation inside the gaps between individual siding boards. You can prevent these problems by installing cedar or redwood siding, which has chemicals that repel moisture absorption. Also, performing periodic sealing of non-moisture-resistant wood siding can mitigate moisture-related issues.
Shrinking – is a typical problem of wood siding in dry climates with extreme temperatures, unlike swelling or warping due to excessive moisture. Hot weather conditions can cause siding boards to dry, causing the siding panels to shrink. This can result in gaps in-between individual panels affecting the siding aesthetics, encourage moisture accumulation, and insect infestation.
Environmental sustainability – not all wood harvested for siding is from sustainable forests. The use of timber for housing construction materials, including siding, has led to the destruction of large swathes of virgin forests reducing carbon dioxide absorption from the earth's atmosphere.
Yeah, you can. Wood siding is seen as a premium construction material that can boost your home's resale values. Additionally, you enjoy several benefits by upgrading to the wood siding, which includes low-cost maintenance and reduction in energy bills due to wood siding's excellent insulation properties.
Wood siding can last for more than 20 years. The typical lifespan of properly kept wood siding ranges from 20 to 40 years. However, you need to take considerable care of your wood siding to extend its lifespan. General maintenance tasks include annual repainting or revealing to prevent moisture damage, repairing holes or cracks, replacing damaged siding panels, and periodic washing to get rid of dirt and grime.