There are various inexpensive vinyl siding choices. In spite of being incredibly inexpensive, many people don't want to use vinyl siding for their homes. If you are one of them, worry not; you can certainly find other cheap and affordable options.
Timber Siding or wood siding is probably the most cost-effective siding option available. Without installation and additional costs, a timber siding project costs between $1 and $5 per square foot.
Besides timber siding, there are also many other types of siding that you may choose. Someone who does not know much about vinyl siding can read the following section. Otherwise, you can just directly move to the alternatives of vinyl siding.
Vinyl siding is a type of plastic that is applied to the outside of houses and structures. Because of its modern design and weatherproofing properties, it is the most preferred type of siding for all types of structures.
Vinyl is a typical shorthand for polyvinyl chloride or what is commonly known as PVC, which is generally used in a variety of goods ranging from tiling to siding to wall cladding. When you side your house using vinyl, it adds a fresh aesthetic, durability, low maintenance, and energy efficiency to the home, increasing its value.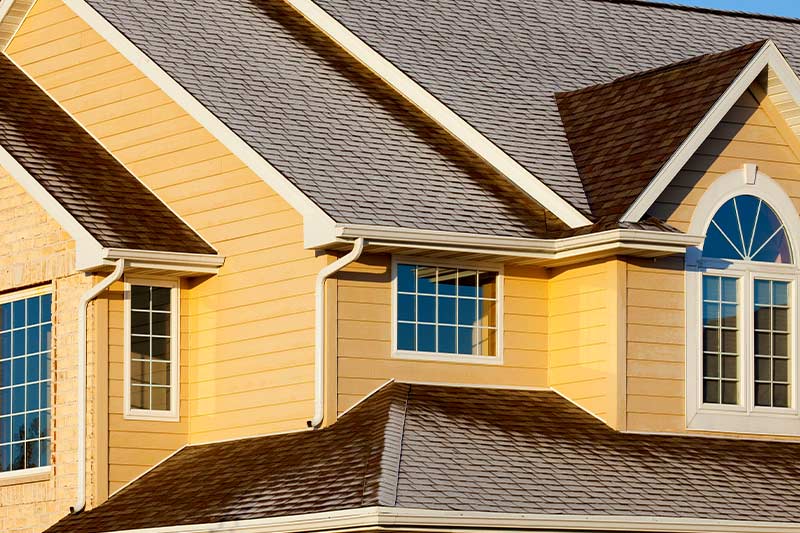 Why is it so popular nowadays?
For several reasons, vinyl siding is a common selection for house exteriors. To begin with, everybody is acquainted with vinyl siding. Hence, they naturally feel it is safer than others. Almost everyone is somewhat afraid of the unknown. Isn't it? This is also an economical alternative, making this one of the most inexpensive types of siding.
All in all, if there's a product that is super useful, and makes sense to buy, vinyl siding is the thing. That is why vinyl siding has been an increasingly famous siding option for most house owners.
However, if you want to try another material other than vinyl for siding, there are plenty of options. Let's have a look at the options that are affordable:
6 alternatives to vinyl siding
There are 6 alternatives to vinyl siding listed below:
The cladding of timbers is typically made of wooden planks or boards that are attached to form a protective layer. This long-lasting siding is built with a gap between itself and the wall of the structure so that any moisture that pierces the siding can vaporise or dissipate.
One of the many benefits of timber siding is that it is long-lasting.
It has great aesthetics.
It is able to be upheld.
Timber siding comes in different variants.
And of course, it is extremely affordable.
It is one of the most cost-effective sidings that one can find. Timber siding might cost anywhere between $1 to $5 per square foot. Installation and other probable charges might cost an additional cost ranging from $2 to $5 for the same.
This might not be 100% accurate considering the price varies based on your location and the type of timber siding you choose. Depending on their qualities, the quantity of shipping and handling, and the extent of processing required, certain wood species are more or less expensive.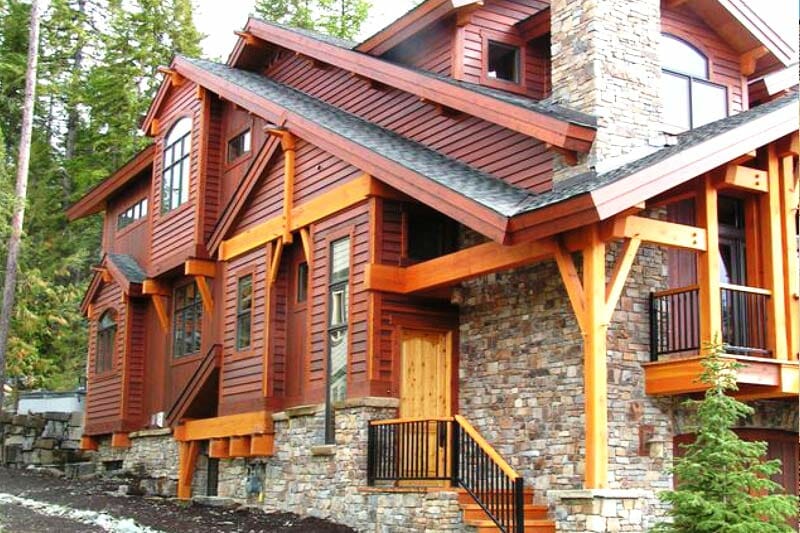 Aluminium siding is one of many different kinds of planking elements that may be used to protect and insulate a property. It is a lightweight and durable exterior wall siding that is widely utilised. Colour and durability are usually provided by an external coating on aluminium siding.
Aluminum siding is incredibly insulating.
This is even told to be better than vinyl siding to protect a home.
It can help save homeowners a lot of money on cooling and heating bills over the course of the item's lifetime.
Since it is very light and simple to install, it saves labour costs in comparison to the other siding options.
The total cost of the project will vary based on a number of criteria, including the size of your property, the quality of the cladding, and design details. However, on average, for one square foot, aluminum siding may cost anything between $2 and $7.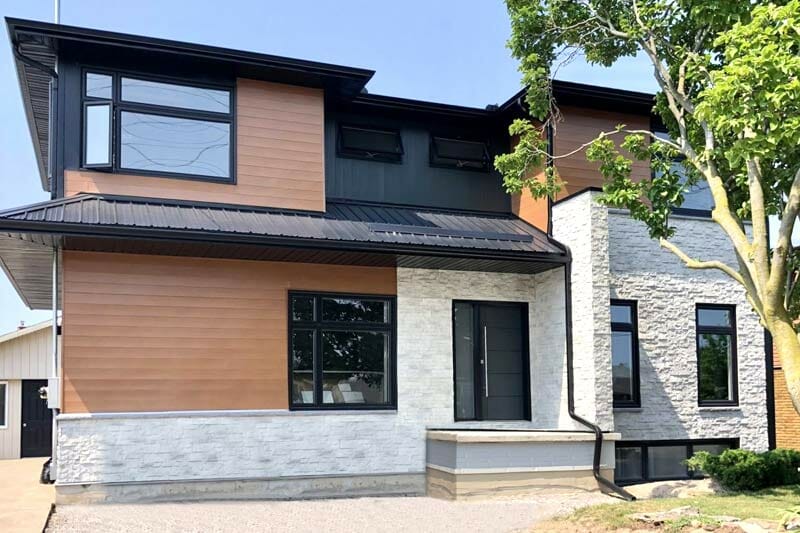 Brick siding is a separate brick wall installed on top of the outside wood frame. The appearance of brick siding can make a house appear to be supported by substantial brick walls.
Its traces can be found long back in history. But, particularly after WWII, almost all builders moved away from solid brick walls. Brick veneer siding took its place instead.
Apart from its versatility and long life, brick is an extremely durable material.
The main benefit of brick cladding is how low maintenance it is.
Brick siding is more heat resistant and fire-resistant than wood or vinyl siding.
It also acts as sound insulation, keeping outside sounds at bay.
Lastly, the appearance of your property is enhanced by brick siding.
In general, brick siding installation costs between $5 and $15 per square foot. Both true large brick masonry and brick siding are included in this average.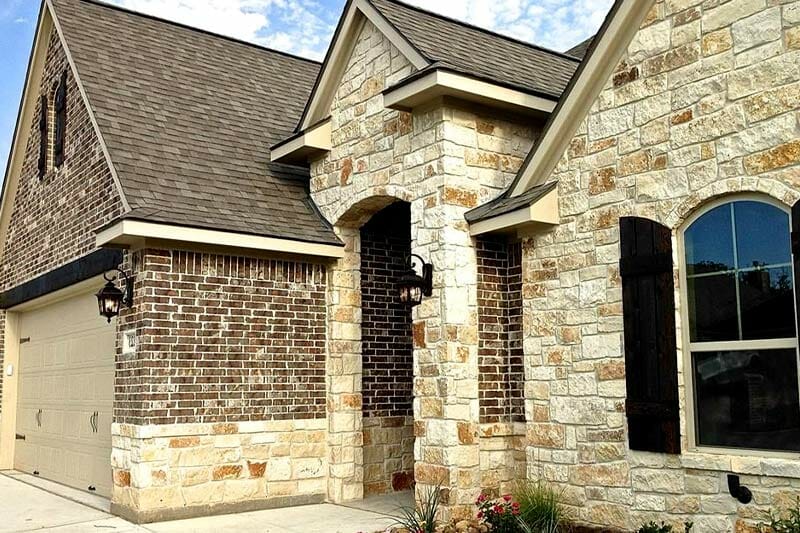 Stone Or Faux Stone Siding
A light coating of any stones used as an ornamental face element that is not supposed to be weight-bearing is known as stone siding or faux stone siding. Stone cladding is a stone veneer, often known as imitated stone, that is placed on a building or another structure that is not constructed of stone.
Severe weather circumstances, such as extreme heat, rain catastrophes, and frost damage, are all effectively protected by stone siding.
Because of the intrinsic longevity of the material, stone cladding is the most robust, sturdy, and weather-resistant.
Its maintenance is also extremely easy.
The average cost of stone siding installation could be $72 to $92 per square foot. Again, as a general rule, prices may differ from place to place.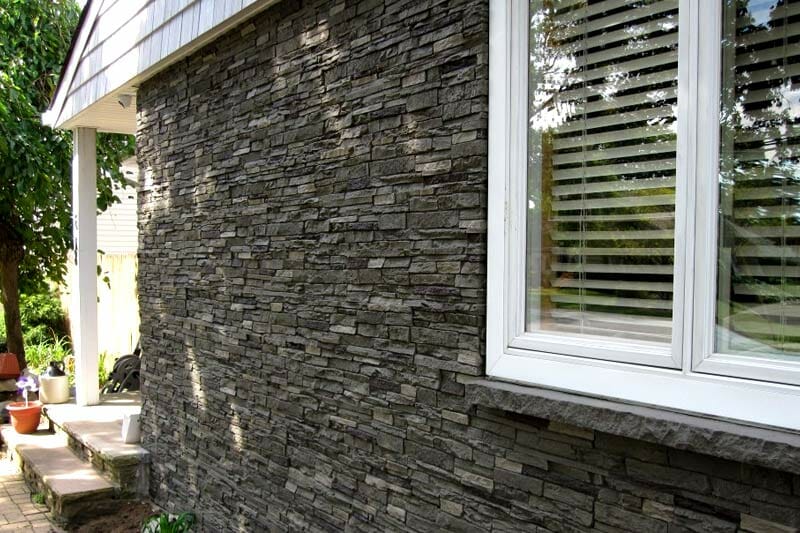 Portland cement, lime, sand, and water are combined to make stucco. In residential and commercial buildings, it is applied on top of the top layer. Modern stucco is more resilient and flexible due to the use of polymers and other chemicals.
Regular external house paints can be used to colour stucco.
Stucco can be patterned in a variety of ways since it is made by hand.
The stucco coating on a house offers a great water and snow seal.
The typical cost of installing stucco siding is 5 to 9 dollars for each square foot. If you were to put stucco cladding on a 1,500 square foot house, you could expect to pay roughly $10,935 in overall installation expenses or around $7 per square foot.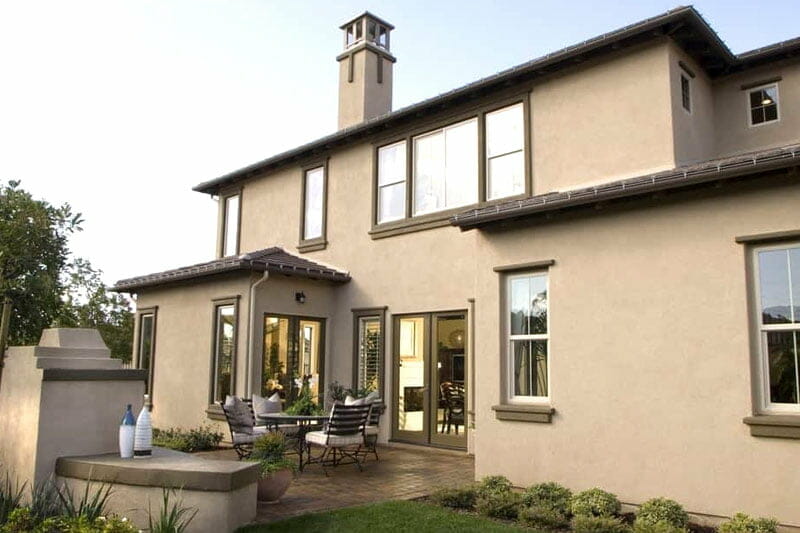 Fibre cement siding is a commercial and residential building material that is used to coat the outside of a structure. Fibre cement is a cement-based compound with cellulose fibre reinforcement. Fibre cement siding is well-known for horizontal planks that resemble other materials like wood or brick.
Fibre cement particles are resistant to fire and heat.
One of the best features of fibre cement is its low maintenance.
Fibre cement board is available in a variety of shapes and installation choices.
Fibre cement cladding installation costs range from $5.00 to $14 for each square foot. The siding brand, attachments, qualifications of the installer, and other considerations can all have a significant impact on the particular project.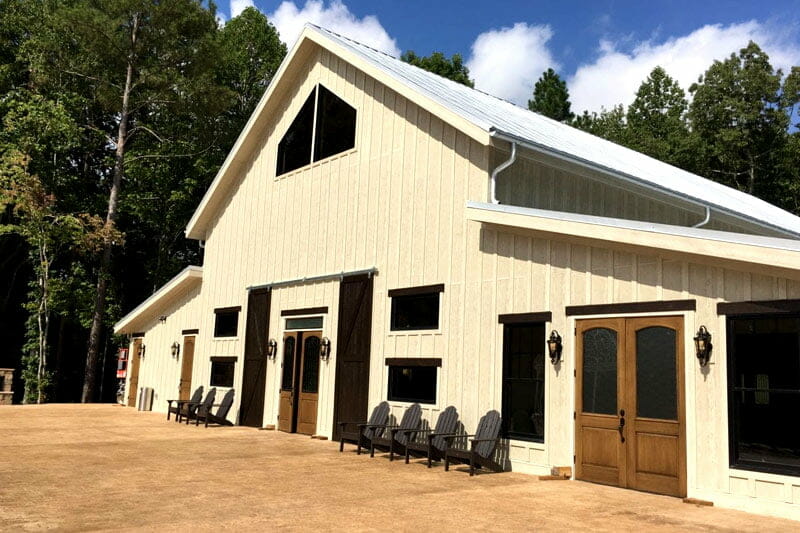 Cons of the different siding options
As far as now, we've discussed the benefits of each siding option. But it is also important for everyone to know the cons of the products that they are going to choose. Therefore, below are a few drawbacks of the above-mentioned siding options:
In comparison to other materials, timber siding requires more time and money to maintain. Timber siding should be coloured or repainted in intervals of 2-5 years to avoid deterioration.
Aluminum siding is readily dented, and repairing or replacing the damaged section might be challenging. Many siding manufacturers provide a small insulating backer board that goes beneath each panel. This backing may help to prevent dings.
Another issue that it has is painting issues. Despite the fact that the siding takes paint well, it may require to be repainted each five to ten years.
Moisture problems can affect both brick and stone siding. Cracks in cladding can be caused by earthquakes or simply vibrations from heavy traffic. A leaky veneer may crack if moisture penetrates below the surface.
Though stucco siding provides resistance to water and snow, it reacts to temperature differences and humidity. This implies that as it grows and shrinks, it may begin to crack.
Professional installation is required for fibre cement. It's a large piece of equipment that requires specific tools and a great deal of expertise to install. Since the boards are smaller and require more effort to install, they could be more costly.
What kind of siding lasts the longest?
Siding for your home is an important investment since it protects the exterior of your home from the weather. Hence, it's obvious that anyone would want to have clarification about the longevity of the siding in order to select the right siding for their house.
Each type of siding has a different life expectancy. The longevity of a siding will mainly depend on maintenance.
If you wish the siding to last as long as possible, then just keep an eye on it. Every type of siding has its own set of maintenance requirements. Keep that in mind as you shop for new siding for your property.
To eliminate dust and dirt from vinyl siding, you only need to wash it off every now and then. To adequately protect a more sensitive material like timber siding, you'll have to colour, stain, or seal it every couple of years. This will increase the price of the cladding and may affect its ultimate affordability.
As said earlier life expectancy depends on various factors. The following is an overview of each siding material's life expectancy.
| Fibre cement siding | 50+ years |
| --- | --- |
| Stucco siding | 50-80 years |
| Wood siding | 20-40 years |
| Brick siding | 50+ years |
| Aluminum siding | 30+ years |
| Stone siding | 20-75 years |
What siding is the easiest to install?
In comparison to other siding options, vinyl siding is undoubtedly one of the simplest to install. It cuts readily, installs swiftly, and does not require painting.
Vinyl siding appeals to a large number of homeowners. With technological breakthroughs in texture and colour fastness, vinyl's appearance is also improving. If you like, you can even paint it.
Although vinyl cladding isn't for everybody, it's the right choice for millions of Americans. Thousands of others would surely love it if we could just lower the installation cost of vinyl siding.
The major function of your apartment's siding is to safeguard the structure, base, and belongings. It shields the house from precipitation, wind, and other severe weather conditions. In extremely cool weather, a proper siding will insulate the interior of the house easily. That is the best thing about sidings indeed.
Whether it is vinyl siding or any other kind of siding such as timber, aluminum, or stucco siding, every material in one way or another, safeguard our houses. The difference in choices mainly happens based on certain parameters such as looks, sustainability, durability, or longevity.
In just about any case, you must consider the pros, drawbacks, and price of each style of cladding. Based on these things, whichever you think suits you the best, go for that.