If you want your siding to last, then you will need to choose wisely. Some siding will last a lot longer than others.
Fiber cement is the longest-lasting siding with a rated lifespan of approximately 100 years or more. Strucco and Vinyl sidings have equally impressive lifespans at 80 years and 60 years respectively. While with Wood and Aluminum siding will last about 40 years on average.
The longevity of the siding depends on many factors such as weather conditions and maintenance, so it may not be the same for every project and location. In some places, siding thought to have a shorter lifespan may be the best choice because of the conditions.
| Type | Lifespan | Cost per sq. ft. (installed) |
| --- | --- | --- |
| Wood | 40+ Years | $7 - $10 |
| Vinyl | 60+ Years | $2 - $3 |
| Fiber Cement | 100+ Years | $4 - $6 |
| Aluminum | 40+ Years | $2.50 - $5 |
| Stucco | 80+ years | $7 - $10 |
| Steel | 70+years | $4 - $6 |
Durability – Extremely High
Lifespan – 100 years plus
Price – Medium
Curb appeal – Average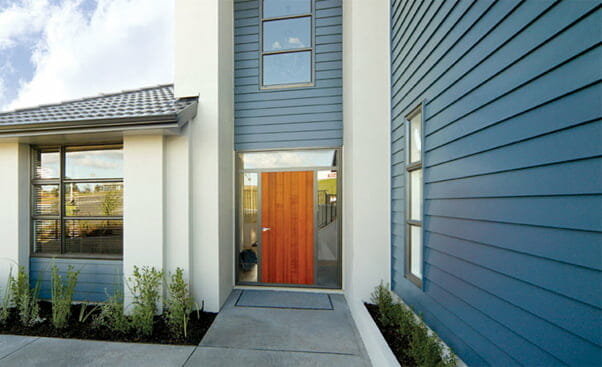 Due to its composition, fiber cement siding has the longest rated lifespan of 100 years or more. Ideally, fiber cement should be able to last for as long as the building is standing with proper maintenance and normal weather conditions. Cement fiber is made from a mixture of wood, cement, sand, and other components depending on the manufacturer that gives it its strength and resilience.
Fiber Cement needs little regular maintenance and care to last as long as expected despite its toughness. You will need to repaint the surface at least every 15 years or so and prevent scratching as it exposes its weaker core that mainly consists of wood. Also, be sure to follow the manufacturer's installation and maintenance guidelines to get the best out of fiber cement siding.
Manufacturer warranties range between 30 to 60 years for fiber cement siding depending on the type. For example, James Hardie – the gold standard fiber cement manufacturer- gives a 30-year warranty for its HZ10 Hardie Plank lap siding.
Durability – Low
Lifespan – 40 + years plus
Price – High
Curb appeal – High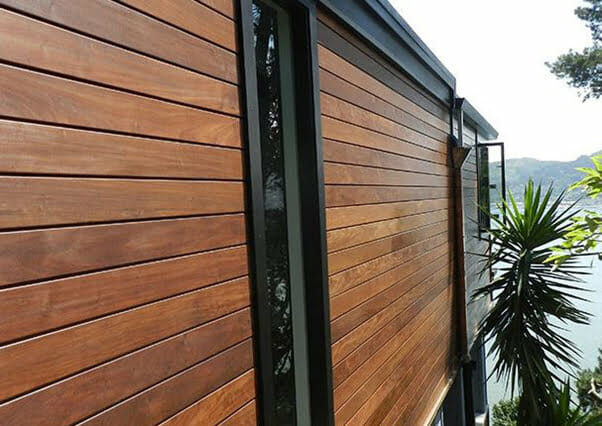 The expected lifespan of non-engineered varieties of wood siding is approximately 40 years. Wood is, perhaps, one of the most preferred siding materials in typical North American houses, and for a good reason. It's not only the most available siding but also comes in many varieties and is easy to maintain, install and adds a lot of value and curb appeal to your home.
Engineered wood siding has some additional man-made components that impact its longevity and durability. You can expect at least 100 years or more from good quality engineered wood siding that is also made for your location's climate. However, any type of wood siding used requires regular maintenance to last. The average manufacturer warranty for wood siding in North America ranges between 25 to 50 years depending on the type and location.
Durability – Medium
Lifespan – 60 + years plus
Price – Medium
Curb appeal – Average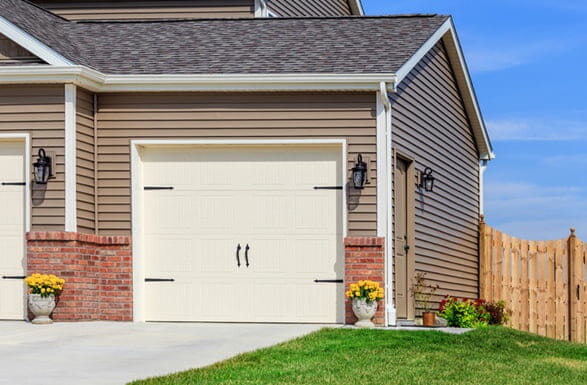 Modern vinyl siding has an expected lifespan of between 30 to 60 years. Viny is one of the cheapest and most popular synthetic siding choices in North America today. You can get it for as little as $2 per square foot installed and, in many varieties, and styles. As compared to wood- the closest competitor- vinyl siding is low maintenance.
However, vinyl does tend to warp, crack, and fade over its lifespan especially if incorrectly installed. The secret to getting the best from vinyl siding is having it installed professionally and buying the best quality. Expect warranties of between 25 to 30 years from most vinyl manufacturers in North America.
Durability – Medium – High
Lifespan – 40 + years plus
Price – Low
Curb appeal – Medium – High (for modern homes)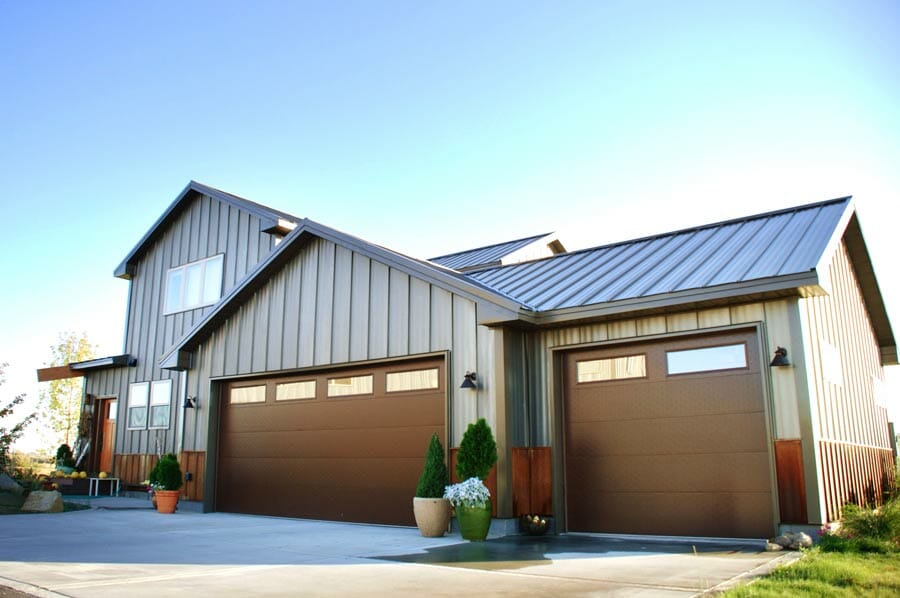 Despite being a metal, aluminum siding and other metals have significantly shorter lifespans as compared to alternatives. Aluminum siding has an average lifespan of 35 to 40 years although it can last longer if well-maintained. However, newer varieties of aluminum siding with a better coating (zinc and PVC) are much more durable and can last for many decades with proper care.
Aluminum siding is currently quite uncommon to find in typical North American houses although it's enjoying a comeback in ultra-modern mid to high-end projects. Expect limited manufacturer warranties ranging between 40 to 50 years for aluminum siding depending on the quality. Aluminum requires regular maintenance and care to maintain the required color and to last. Most manufactures will provide detailed maintenance guidelines to help you get the best of the siding.
Durability –High
Lifespan – 80 + years plus
Price – High
Curb appeal – High (for classic homes)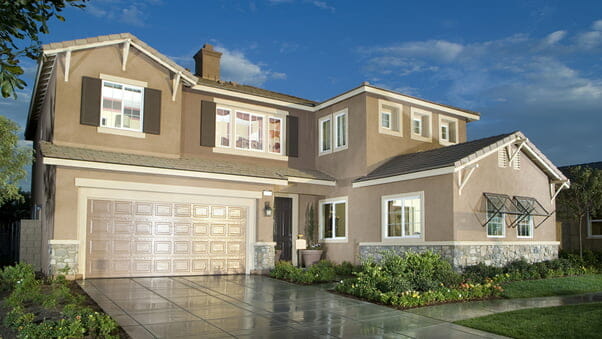 Stucco is a premium siding material that ranks high up when it comes to longevity and durability because of its robust components (limestone, cement, and sand). Ideally, stucco siding should be able to last the lifespan of the house in normal weather conditions although it's rated for at least 80 to 100 years by most manufacturers.
That said, stucco also requires regular maintenance to maintain its color and integrity especially in wet or humid climates as it tends to absorb and trap a lot of moisture. Stucco is considered a classic type of siding, mostly used in mid-to-high-end projects due to its relatively high cost.
Durability – High
Lifespan – 70 + years plus
Price – Medium
Curb appeal – Medium (for modern homes)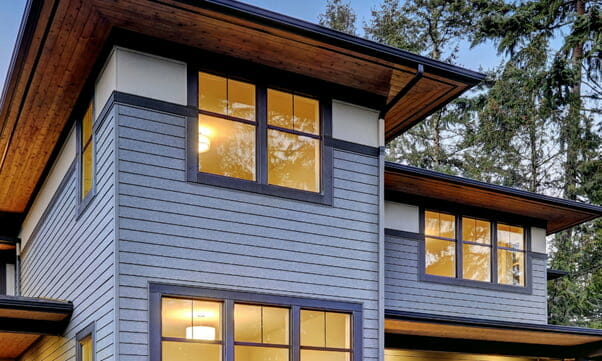 Steel is a relatively uncommon type of siding in most places and does have impressive numbers when it comes to the durability provided it's well maintained and the local climate is ideal for its characteristics. Expect at least 70 to 90 years of life from good quality steel siding that is coated and properly installed.
Steel is relatively easier to maintain as compared to other siding options although you may need to repaint it every few years and repair any defects from physical impact from time to time. In the best conditions, steel siding can last the lifespan of a house if well maintained. Manufactures will give warranties ranging between 40 to 90 years depending on the quality of steel and other factors.
What is the Most Durable Siding?
Durability refers to the siding material's ability to withstand wear, pressure, or damage. Some materials are better suited to withstand these conditions than others even though they may have a longer lifespan in normal conditions. For instance, portable offices or school buildings generally take more punishment as compared to residential houses and therefore require tougher siding material.
Below are the most durable sidings in order from the toughest to the weakest:
Fiber Cement – Fiber cement is made from a robust mix of components and can hold up well in rough conditions. Manufactures specifically reinforce the mix to make it more durable in all conditions.
Wood- Engineered wood is tougher than metallic siding especially in rough weather as it does not rust or fade. However, you will need to choose a good quality wood if you are after durability.
Steel- Steel is a metal and can hold up well if coated. However, it does tend to suffer in wet conditions and can develop hard-to-fix dents from physical impact.
Aluminum- Aluminum is not as tough as steel although new alloys do perform well if physical impact is prevented.
5) Vinyl- Vinyl will show signs of wear and tear early if subjected to rough conditions. It tends to bend, warp, and can even crack if subjected to high temperatures.
Longevity is the quality of being long lasting, where durability refers to resistance to stress and force. In normal conditions siding might last 40 years, but if you have kids who kick soccer balls, you might have to think about the strength of the siding you want to use over longevity.
The most durable sidings are going to be fiber cement, wood, aluminum and steel. The softer ones are strucco and vinyl. Something to bear in mind.
What Is the Lowest Maintenance Siding?
The lowest maintenance siding according to many building experts is vinyl followed closely by steel and stucco. Vinyl does not need much maintenance because of the way it is manufactured and installed. The paint is baked into the compound so not much repainting will be required in its lifespan.